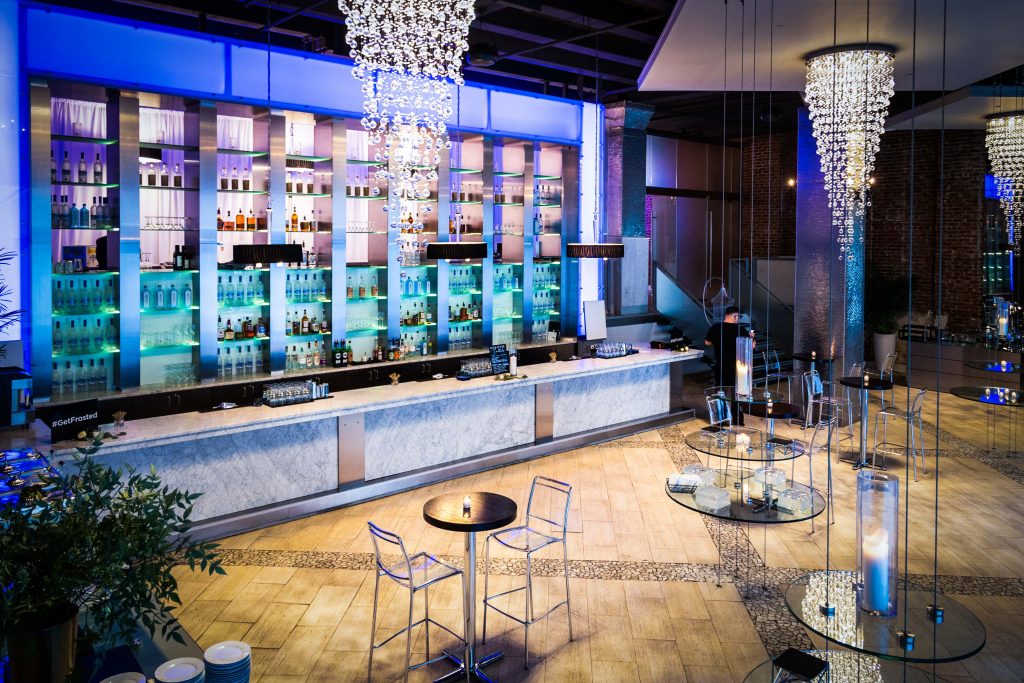 There can be only a few things dreamier than a luxurious European honeymoon! From the landscapes of Santorini and Amalfi Coast overlooking the turquoise blue waters to the romantic boutique hotels in Paris overlooking the Eiffel Tower to the historic hotels of the Scottish Highlands to the ancient ruins of Greece, top-rated European honeymoon hotels are steeped in architecture, history, and art. These luxurious honeymoon hotels in Europe offer a glimpse of extravagance in the form of unique pools, world-class spas, and stunning views as well as never-ending picturesque backdrops for honeymoon photos! From treating yourself to the Michelin-starred restaurants of Paris to the award-winning wine-tasting vineyards of Tuscany, let us find out some of the best honeymoon hotels in Europe for a dreamy escape.
This English countryside estate, one hour from London, is a favorite of royals, celebrities, and regular people who want to get away in a completely idyllic setting. We have no doubt that this place is filled with romance and dreamy details as the English countryside has always been considered to be one of the best places to propose across the globe! The hundreds of acres surrounding this restored 1800s Georgian manor house are organic farms, orchards, and gardens that are also home to the famed chef Skye Gyngell's two restaurants- Marle and Hearth. It makes an especially perfect honeymoon destination for newly married couples, who appreciate farm-to-table cuisine. Whether you are looking to go wild swimming, hiking, picnicking, or simply want to snuggle up sipping wine in a movie theater, there is a striking warm atmosphere throughout this exclusive hotel. With partner Bodyism, there are yoga, Pilates, and even ballet classes, as well as a divine spa using proprietary natural products. Of course, you will want to spend time in your modernized yet unique guest room, but it is worth mentioning that The Assembly has a full program of cultural offerings ranging from concerts to seminars and garden tours.
If you and your BAE enjoy the winter winds, it's time to book a flight to Switzerland! St. Moritz, nestled in the Upper Engadine Valley, is one of the country's most opulent winter honeymoon destination resorts, where many international celebrities wear furs, skis on mountain-backed slopes, and sleep in legendary five-star hotels. The Carlton Hotel is located on a hill overlooking the Alps and stands out among the top five five-star hotels in St. Moritz. The property, which is only open during the winter, has mastered the art of the cold-weather getaway. The spa is vast, with multiple saunas and a steaming pool overlooking the frozen lake, shuttle service to the slopes is fast and frequent, the second-level lounge has not one but two fireplaces, and service is second-to-none, specializing in extras that go above and beyond. It is a perfect honeymoon destination for an indulgent couple! Three ways to indulge include a candlelit dinner for two in the ballroom, a horse-drawn carriage ride through the woods that are accompanied by mulled wine, hot cocoa, and pastries included, and wine tastings in the cellar before multi-course meals at the Michelin-starred Da Vittorio.
Coastal Italy has always been the dream escape of newly married couples! The iconic honeymoon destination of Positano doesn't get any better than Le Sirenuse, which is still family-run and perched dramatically 400 feet above the Cerulean Sea. The views from your vibrantly tiled, atmospheric room or suite (there are 58 of them), many terraces, and the bar are unmatched. The best part about this luxurious European honeymoon hotel is that it's perfectly acceptable to drink Prosecco at any time of day. It is also one of the top locations for a dream destination wedding. After all, it's the legendary Amalfi Coast honeymoon hotel! There's plenty to see and do here, but there are also plenty of opportunities for pure relaxation, such as at the pool, which is surrounded by lemon trees and plush lounge chairs, or at the extensive spa, which includes a sauna, steam room, and ice room, as well as synchronized couples' treatments. La Sponda, a Michelin-starred restaurant, is a treat fit for the most romantic trip of your life!
For all the couples looking for a museum or art gallery to get married, this can be your slice of heaven! You would want to know that Coco Chanel spent 34 years here! Its saloon was frequented by Pablo Picasso and F. Scott Fitzgerald. It was once dubbed "the most romantic hotel in the world" by Sophia Lauren. The five-star European hotel for honeymoon also comes with new additions, which include a Versailles-style garden, a subterranean ballroom, and the world's first Chanel spa, which are particularly exciting. Thankfully, much of the legend's former romance- the red-carpet entrance, original furniture, and the iconic Bar Hemingway, has been preserved, ensuring that its glamorous and spirited past lives on.
Always dreamt of proposing or being proposed in a flower field as your backdrop or a dreamy vineyard amidst the magical landscapes of Spain? There's only one place to go if stargazing in a historic abbey, hot air ballooning over vineyards, listening to a private concert piano with a side of wine, or tasting Spanish tapas under a 100-year-old oak tree appeals to you! This hotel-winery-spa is steeped in history, as it is housed in a 12th-century abbey where you can almost hear the monks chanting. There's a biodynamic garden, wine tasting among the barrels, bike and horseback riding, and even falconry, as well as Refectorio, a Michelin-starred restaurant. All of this is less than an hour away from Madrid by high-speed train and is visible from all of the guest rooms, which are serviced by a 24-hour butler. Relax in the Santuario's super-luxe couple's spa suite- the perfectly peaceful sanctuary where you can unwind with your sweetheart!
The three infinity pools and 34 cottages of Katikies, make it Santorini's most romantic boutique hotel for honeymoon and are among the best places to see a sunset. Even the most basic rooms have private terraces overlooking the submerged caldera. The hotel's cliff-side suites are modernist and maximal, with arched ceilings, antique pottery, and loft beds facing picture windows. People-watching is ideal with grilled calamari or slow-cooked lamb entrées and glasses of the island's own assyrtiko wine at the open-air Ellinikon and Mikrasia restaurants. This hotel is also considered to be one of the dreamiest wedding venues in Santorini!
This luxury hotel is on a private island in the Venetian lagoon, but it's only 10 minutes from Piazza San Marco, allowing you to have seclusion and intimacy whenever you want it. It sits amidst ancient gardens and 900-year-old monastery buildings with soaring ceilings, Instagram-worthy staircases, and silk-wrapped walls- all of which are set on 15 acres. The 190 guest rooms, which combine classic design with modern conveniences, reflect this decadence. When you are not jogging, playing tennis, or practicing yoga on the grounds, the resort's showpiece is a stunningly large heated swimming pool that makes for a lovely place to relax with a spritz. There is no wonder why it is considered to be one of the best beach wedding venues all across Italy! Enjoy a multi-course fantasy of Venetian and Italian specialties at Acquerello Restaurant, one of six dining and drinking venues, before indulging in a multi-course fantasy of Venetian and Italian specialties at Acquerello Restaurant.
The exteriors of Inverlochy-Gothic Revival architecture, thick walls, and stone battlements- are impressive and a total stunner. Considered to be a great location for a spring destination elopement, this Scottish luxury honeymoon hotel can be a dream come true for every couple who seeks coziness and country charm from the city's hustle and bustle. The fortress has been transformed into a five-star retreat, complete with floral fabrics, claw-foot bathtubs, and views of the surrounding mountains, lochs, and glens, where guests can engage in both traditional (clay-pigeon shooting) and contemporary (whitewater rafting) activities. It's no surprise that Queen Victoria described Inverlochy Castle as "lovely" and "romantic" after spending a week there in 1873. Are you a whiskey fanatic? The distillery of Ben Nevis is only a four-minute drive away.
If you want a traditional European honeymoon, Paris is the place to go! Four Seasons Hotel George V is without a doubt one of Europe's best hotels, with 244 timeless rooms and suites that are decadent and feature the Four Seasons bed. There are views of the Eiffel Tower and its steps from the Champs-Elysées but you will have to walk through the ever-rotating installations of renowned floral artist Jeff Leatham to get there. The hotel's three restaurants have a total of five Michelin stars, and the wine cellar has 50,000 bottles! This way you can rest assured that you will be dining and drinking well! Foodies can even travel to Versailles in a hybrid sports car with chef Zanoni to pick seasonal produce from the garden before returning to the hotel for a cooking class. Don't miss the elegant pool or new spa, both of which use cutting-edge technology to create a sublime sense of calm.
Always dreamt of tying the knot in a Victorian garden wedding setting or escaping to one post-wedding with your BAE? Look no further. This amazing countryside property with plenty of Old World charm has been transformed from a vast 4,200-acre estate in Casole d'Elsa, which was once home to a castle, working farm, and 200 villagers. The majority of the rooms are in stone farmhouses, with beam ceilings, stone floors, and arched windows framing the hills or inner courtyard. Olive groves and two medieval villages can be seen from an infinity pool. Pazzia Pizzeria serves wood-fired pizzas topped with mozzarella, while Ristorante Tosca is a small restaurant with Murano glass chandeliers that serves delectable seafood dishes. After dinner, stop by Bar Visconti for a glass of red wine straight from the estate's vineyard.
Couples who have dreamt of hosting a St Patrick's day wedding in an Irish Castle, this one's for you! There's nowhere quite like this 13th-century castle hotel on 350 acres on the banks of Lough Corrib and the River Cong for fairytale weddings and fairytale honeymoons straight out of an Irish dream. This location has it all: woods, a lake, a river, and mountains, as well as 83 guest accommodations that you will never want to leave, especially if you are staying in the ultra-private Hideaway Cottage. However, there is plenty to do, including equestrian pursuits, fly fishing, Ireland's first falconry school, and even a nine-hole golf course in this luxurious Ireland honeymoon hotel. In the sophisticated George V Dining Room, there's a honeymooner package with rose petal service and a bubbly and candlelit five-course table d'hote menu. A couples' treatment in the newly renovated state-of-the-art spa is the icing on the cake.
Hotel Imperial is a palace-turned-grand hotel that still retains all of its original glory, just steps from the famous Vienna State Opera and Philharmonic. Surrounded by massive crystal chandeliers, marble floors, the Neo-Renaissance façade, and opulent interiors filled with 120 years of history, you will feel like stars in a love story. The Wiener Schnitzel at Cafe Imperial, a Viennese coffeehouse, is highly recommended, and Champagne brunch is held on a regular basis. However, guests should save room for the hotel's signature dessert, the Imperial Torte. At night time you can practice your waltz in the place where it all began. Balls for high society revelers are held throughout the year.
The spectacular Bavarian Alps, 60 miles south of Munich, are home to one of the world's most luxurious spa resorts, which may come as a surprise. This 115-room retreat with a large bookstore and concert hall is close to crystalline lakes, babbling brooks, impressive peaks, authentic villages, fairytale castles, and famous museums. The eight restaurants include everything from a seductive Italian salon to a mountain lodge where you will want to snuggle up with your sweetheart. Couples are treated with therapies involving ancient Chinese medicine and modern technology, as well as everything in between, at the six separate spas, which include several pools, including some reserved for adults only. When you are not doing yoga, Taiji, hiking, or e-biking, you can hire a private instructor to teach you how to ski on the nearby slopes.
What used to be a sultan's palace is now a five-star hotel. The stately Ciragan Palace Kempinski overlooks the Bosporus on one side and the wooded Yldz Park on the other. Sprawling courtyards and a pool on the river's edge are ideal for a romantic afternoon stroll. All four of the hotel's restaurants have balconies or terraces with views of the river. The Laledan Restaurant serves excellent brunch, and guests should dine at Tugra Restaurant to try the hotel's signature Testi Lamb casserole. With a world-class white marble spa with traditional Turkish baths, massages, and steam rooms, it is undoubtedly one of the most romantic places in Turkey for a honeymoon or for couples who are looking to host a winter wedding in a warm climate. Guests can even request a suite with a hammam-style marble bathroom!
It's difficult to imagine a more exotic and romantic honeymoon destination than an island in Greek. On top of this, Amanzoe is perched on a hilltop on Peloponnese's east coast raising the bar even higher. Take a helicopter from Athens to a location with a private Beach Club in a postcard-perfect bay, where everything seems to be tailored to you. There is no doubt why it is one of the top coastal destinations for winter honeymoon couples across the world! Speedboats are waiting to whisk couples away to nearby Hydra and Spetses islands, or to secret coves for some alone time, you can also take a canoe. The bright white resort has only 38 minimalist pavilions, beach cabanas, and villas, each with its own private terrace and pool overlooking the Aegean Sea. The quiet serenity of time spent lazing on the creamy sand or by a massive pale blue swimming pool, to the hospitable staff who remember each guest's name, are all examples of luxury here. There's a gym, an expansive spa with dreamy Aman Skincare treatments, and restaurants serving everything from Greek to Japanese cuisine.
Olissippo Lapa Palace, a luxurious residence on a hilltop in Lisbon's Lapa District, is the ideal urban oasis for couples seeking both city and sea views. Since the 19th century, the Palace Wing's stained-glass windows and beautiful carpets have been exclusively preserved, and guests can choose between staying in a traditional Palace Wing room or a contemporary Garden Wing room. The Tower Room, however, is the resort's highlight, with private twin balconies and the best views of Lisbon. From the Lapa Restaurant's terrace, watch boats pass by under the stars and relax by the pool in the summer or the heated one indoors during cooler months.
These romantic spots in Europe are incredible for couples who love the full-blown Italian glitz and glamor as well as the dark academia vibes of the long alleys in Paris's historical museums. These classic European honeymoon getaways offer a glimpse at what the continent is known for and there is no better way to de-stress from all the wedding planning hustle with the love of your life with a post-wedding glow! The list of romantic European getaways should be bookmarked, whether you are planning to visit a five-star Alpine stunner or unwind at a historic castle in the Scottish Highlands!