Premier cinematography and photography,  offering couples unmatched artistry and service
byDesign Photo + Film began as a passion project for three, long-time best friends. With years of industry-leading experience between them, they set out to define and craft the very best in wedding photography and cinematography. Since their start, byDesign has grown to provide chic and modern services in most major cities in the United States–at an attainable price. After all, everyone is deserving of the very best for their wedding day!
The team at byDesign understands from years in the industry that no two weddings are alike. They are committed to taking your unique vision and exceeding your expectations with stunning images and films that will keep the magic of your day alive for years to come.
Crafting Your Masterpiece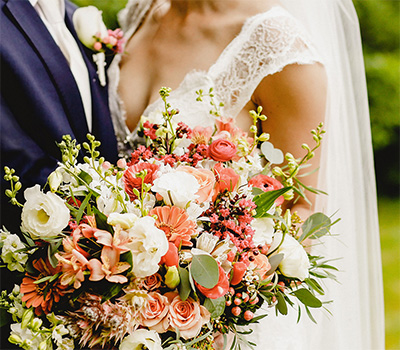 byDesign creates each wedding film and photography experience with its intended couple in mind. We get to know our clients and the vision for their day, with uncompromising attention to detail and focus on what's uniquely important to them. byDesign's superior planning practices will have your day outlined in advance – stylistically, logistically, and purposefully.
This is just the beginning of creating an intricate, detailed account of your wedding day.
Flawless Execution
The Big Day & Beyond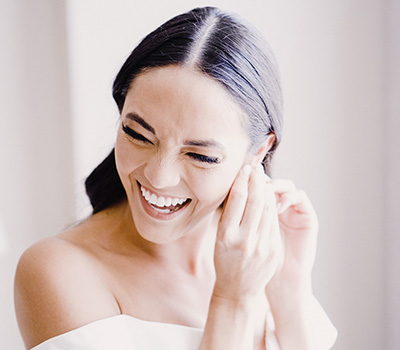 When the big day arrives, byDesign couples can expect nothing less than an exemplary service. Allow us to handle the event coordination, with each detail nuanced in advance by our project management team and creative director. Our creative team comes with years of experience in the wedding, photography, and cinematography industries so you can rest assured that your moments are in the care of top-tiered, experienced professionals.
Before, during, and after the wedding day, we're committed to capturing each stunning detail and captivating moment.
To Have and Relive
Again and Again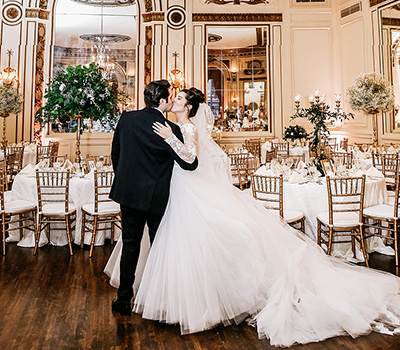 This is where our award-winning editors paint the masterpiece true to you – with your vision, requests, and day-of-event details in mind. Our editors undergo an advanced certification process and employ the latest innovations in the photo and film industries to achieve the very best quality. Your wedding photos and film are deserving of nothing less.
With byDesign, you'll find contemporary artistry applied to your timeless love story.
Client Love
"byDesign makes the most magical wedding videos and is a pleasure to work with! They shot our wedding and we could not be happier with how our video came out. The two videographers who came were so professional and caught everything we requested. The video editing team did an outstanding job and really listened to what we wanted in our video. We would recommend them to anyone!"
Juliette
"Our videos were just as perfect as the entire team at byDesign Films. We cannot thank y'all enough for the memory y'all have given us! We will always be able to literally look back on our wedding day because of y'all! Thank you so much byDesign Films!"
Alexandria
"My husband Alex and I chose byDesign Films for our wedding, and they did an AMAZING job with our video! I had numerous guests comment, after telling them we had a video made, that they never noticed a videographer at the ceremony or reception - the bDF team does a great job at capturing footage while remaining "in the background" so to speak. We've rewatched the video several times already, and I know we will continue to enjoy it over the years. Thank you, byDesign!"
Carrie
"WOW! We are all speechless. You and the BDF team did such a beautiful job with the production of our wedding video! Thank you so much! I am thrilled that we get to relive this day forever."
Kristin & Patrick
"We just sat down to watch our film. Thank you SO much! It is absolutely perfect and they took all of our suggestions and added them in seamlessly. It was a pleasure working with them and we really appreciated the hard work of their team. I love having the highlight film to show family and friends who couldn't be there a glimpse into our special day. I also love watching it just to re-live our wedding. They captured it so well! The full-length film is a great keepsake and it was all done so professionally. Our cinematographer was great and worked well with our photographer. Thank you again so much! We are absolutely in love with it!"
Annalia
"We are so over the moon in love with these videos! Thank you so so much! They are incredible!"
Daniela & Sean
"byDesign could not have been any better! Not only were they incredible to work with leading up to the wedding but they made us feel so at ease and comfortable as they shot the wedding and captured every moment spectacularly. We LOVE our films and are so grateful for the amazing work that they did. If you are looking for a videographer for your wedding, they are the best!"
Michelle
"We love the video and the sound quality is perfect. We really appreciate your team capturing our day in such a beautiful way!"
Lindsey & Bob
"The whole team at byDesign Films was a total pleasure to work with. The crew did a great job of capturing our entire day, from the time the wedding party started getting ready, through the ceremony, reception, dancing, and even the NYE ball drop. The resulting video exceeded our expectations and captures so many great moments from our special day."
Chris
"Everything was amazing and the byDesign team did such a great job. They stayed calm and worked around the photographers… I appreciated their "go with the flow" attitude. They were so friendly and I would recommend using them to anyone!"
Ashley & Nathaniel