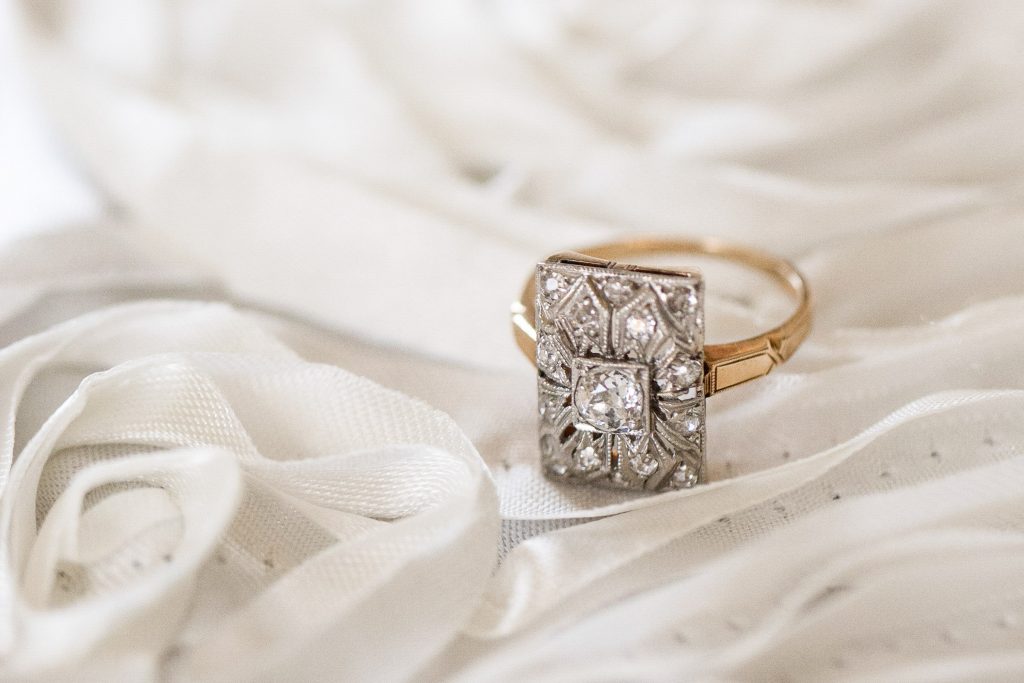 Wedding jewelry that can either be the engagement ring or the bridal jewelry set, everything matters a lot to the bride. As a reflection of your personal style, your engagement ring should tell a lot about you! As a testament to the love that pierced through every glass ceiling in the world, your engagement ring in 2021 should symbolize new beginnings, hope, desire, eternity, and purity. Keeping the knock-on effects in mind that the global pandemic had on the wedding industry, from canceled and postponed wedding-engagement parties, as a thing of yesteryear, the wedding trends for 2021 is the silver lining that symbolizes hope and romance as we navigate through the cloudy skies of the ongoing storm. Like every engagement season that gets fresh new updates- from stay-at-home date night ideas to declare your love to some of the most out-of-box engagement party ideas, the engagement season of 2021 brings you some of the hottest engagement ring trends in 2021 to set your stage on fire.
According to predictions by wedding jewelry experts around the world for the most popular engagement ring trends in 2021, we can expect to see colored stones, extra dazzle and sparkle, and a rise in sustainable materials. As we continue to sail through remote wedding plannings and proposal preparations, online wedding stores, and inspirational wedding accounts are seeing an all-time high surge in their websites and Instagram pages. With a lot of fresh bling on the horizon, we are expecting to see fashion-forward engagement ring styles like two stone rings as well as vintage-inspired engagement ring designs with gemstones like emeralds, rubies, spinels, and sapphires. We will be seeing these trending engagement ring designs in 2021 with color pops and intricate detailing that will delicately speak for your everlasting love story and blissfully turn it into a romantic saga that will be remembered for generations.
Every engagement season brings a fresh batch of trending engagement rings styles that makes us fall in love once again. And by the time we are all aware how even a global pandemic couldn't stop love from getting discerned and declared. The latest engagement ring trends in 2021 are all about fresh starts and a strong testament to simplicity and authenticity while keeping things subtle and more personalized. As a depiction of your love that grew stronger and intense during the pandemic in 2020, the 2021 trending engagement ring styles are more focused on a crisp, daring, and secured start towards the future. From bold color diamonds to micro bands and minimalist solitaire cuts, every single ring from the hottest engagement ring styles is handcrafted work of art that is sure to melt your heart. Here, we've rounded up the top engagement ring trends for those planning to pop the question in 2021— from new takes on traditional styles to rings we never expected would make a comeback, until now.
Here Are Some Of The Top Engagement Ring Trends 2021:
Unique personalized engagement rings
After a year full of uncertainty, to-be engaged couples are taking control of the situation in whatever ways they can, when it comes to their union, and their focus is naturally shifting towards things that matter the most to them. This is resulting in the rise of engagement rings with personal touches as a new trend in 2021 that believes in putting some extra love and meaning behind traditional engagement rings. For brides who love to feel unique and are looking for a ring that truly resonates with her one-of-a-kind personality, thoughtful and insightful directions and ideas have emerged when it comes to choosing an engagement ring. It is also a nod towards alternative bridal designs that are more contemporary and fun, which goes a long way in depicting 'enjoying the present', along with being a reflection of the bride's unique style. From rings with secret details- carved with hidden messages of love only you and your partner know about to engagement rings with engraved initials, couples are continually searching for ways to do things differently and are looking to add another layer to the traditional engagement ring.
Three stone engagement rings
This vintage engagement ring style is making a comeback in 2021 with a twist. The classic three-stone ring was originally designed with birthstones instead of diamonds or other precious stones, and it can be three large stones of the same or different cut that is sure to make a statement. Thanks to Meghan Markle's three-stone engagement ring, we are calling the classic engagement ring a thing of past, present, and future. Also known as the 'trinity ring', the symmetry of this engagement ring design is a chic choice for brides who love traditional and classic designs with a twist. Ever since the Duchess of Sussex debuted her cushion-cut diamond flanked by two round diamonds, this classical engagement ring style with a twist is also considered to be a celebrity-approved style after Demi Lovato, Miranda Kerr, Jessica Simpson, and Nicky Hilton scaled back the uber-chic engagement look. Flanked by pear and heart-shaped side stones, the accentuated center diamond gives off a radiating sparkle at every angle making it an edgy choice for to-be-engaged brides.
Blue engagement rings
Among the brightest engagement ring trends of 2021, blue gemstones will be a major engagement trend in 2021 for everyone who wants to bring 'something blue' to their union as well as for everyone who wants to rock a pop of color on their ring finger. From aqua gemstones that have gained popularity for their dreamy tones to rich royal blue ones, this surprisingly versatile engagement update is giving us all the mermaid vibes in this brand new year. Ever since 'The Heart of the Ocean' or the 'Hope Diamond' in the Titanic film stole our hearts, and Kate Middleton famously got engaged to Prince William with Princess Diana's Ceylon sapphire ring, dark blue engagement rings gained unbelievable popularity among classic brides. Many renowned jewelers offer unique sapphire engagement rings, featuring colored sapphires as these dark blue stones look incredible with both yellow gold and platinum ring settings. However, this year lighter bluestones like aquamarines, tourmalines, topaz, tanzanite, and opals will be stepping into the spotlight as these pastel blue-colored engagement rings are popular among brides who want something more artistic and intricate.
Heirloom-inspired European cut engagement rings
Just as vintage and up-cycled wedding dresses are set to be a big trend in 2021, vintage engagement rings are also making waves. Taking a cue from engagement ring trends from the glorious bygone era that features sparklers with Victorian or art deco flair, vintage engagement rings that are mostly heirloom inspired are all about intricate details and old-world sophistication. Intricate details like milgrain, filigree, elaborate halos, and European cuts give the eternal bling an antique and old-fashioned feel. Coming out of the year where families were kept apart, heirloom-inspired engagement rings undoubtedly signify a longing for loved ones and a striking nostalgic feeling emerges among to-be-engaged couples for their own families and also for their future generations as they begin their own families. Engagement ring trends that are most anticipated in 2021 are heirloom-inspired designs, signifying both glamorous and timeless quotients, that are designed to connect modern love stories with vintage details as they carry forward new family traditions and old legacies. Whether you are repurposing a family piece or shopping for an engagement ring that will be considered as an heirloom for future generations, you can't go wrong with an heirloom engagement ring for its timeless design and top-notch quality.
Statement engagement bands
Going by the ever-evolving landscape of engagements and weddings, many couples are opting for classic as well as new band-style engagement rings for a two-in-one situation. 2021 is all about uniqueness and one of the most popular trends for 2021 is the double-banded engagement rings. The cool and unisex vibe of wearing multiple bands with different designs on the same finger is making it a major jewelry trend right now. More than ever, couples are opting for engagement rings that are reminiscent of simplistic and sophisticated classic styles, and band-style engagement rings are the key to achieve a timeless look. The new and trending engagement bands are bolder than ever with diamond-encrusted, maximalist cigar bands, luxe signet rings, and sparkly eternity band details that are giving the traditional engagement band a serious fashion upgrade. Instead of having a large center stone, these trending eternity bands feature small diamonds throughout the ring that matches the original design and distinctive sparkle of a traditional engagement band. As a sophisticated alternative bridal option, you can opt to wear your engagement band on separate hands as you do not have to stick to a traditional bridal set if you are feeling like wearing a statement band. Also, it is nice to keep in mind that eternity rings can symbolize everlasting love, making them a meaningful gift.
Gender fluid engagement ring styles
Blurring the lines between traditionally feminine and masculine styles, gender fluid engagement ring styles are here to create fresh and gender-neutral styles. Jewelry stacking is not a new concept, however, more and more brides-to-be are incorporating this trend into their bridal sets. The inclusive size range for diamond rings and wedding bands is meant for the believers that they are beyond gender-specifics and are looking to create a statement with their engagement rings style. The wider and substantial engagement bands are becoming increasingly popular as part of a ring stack or wedding look, along with black and metals like rhodium and titanium that add an edge to traditional engagement rings and work to make a diamond pop whether it's the center stone or the pavé diamonds set in the band.
Sustainable engagement rings
A prediction of sustainable wedding and engagement rings as a burning trend has been made by several top jewelry designers across the world. From recycled metals and ethically sourced diamonds, couples are opting to prioritize sustainability about luxury when it comes to choosing their engagement rings. With more and more couples opting for eco-friendly wedding decisions and hosting zero-waste weddings, it is not surprising that sustainable jewelry is a big engagement ring trend to follow. Even though recycled diamonds and metals are sustainable materials, to-be-engaged couples are also ready for lab-grown diamonds to ensure a conflict-free purchase. After popular celebrities like Meghan Markle, Bindi Irwin, and Penelope Cruz showed off their lab-grown diamonds that look strikingly identical to mined diamonds, the popularity of lab diamonds is on a surge. For instance, recently Natalie Portman starred her engagement ring with an antique center stone and a recycled platinum setting.
After a deep-diving into the top wedding trends for your cozy wedding in 2021, our list of the most glamorous bridal updates continues to dip the toes in finding something new every time we turn to the internet pages. From the most indulgent bride who wouldn't shy away from indulging in every detail of self-love before her big day to the minimalist bride who feels that minimalism is the new classy, our latest wedding updates for 2021 areall about bringing you some of the most luxurious and sophisticated news that will help you to stay connected during your wedding planning process.
Engagement parties, weddings, and busy celebrations of all sorts may be off the cards for now, but some of the top jewelry designers in the world have reiterated, love isn't. Since last year was incredibly tough for every to-be-engaged and to-be-married couple around the globe, these 2021 wedding trends are all about celebrating the little moments of optimism and hope that keep us from going in the dark moments. The one-of-a-kind engagement ring trends 2021 speak a lot about indulgence and timelessness which go on to depict strong and powerful bonds. Since the big celebrations are on pause at the moment, your engagement ring in 2021 should symbolize nonetheless the luxurious wedding celebration that you had been planning to showcase your love. At the end of the day, it's all about spreading love after you said "yes" and set the right foot for a brand new beginning after a year of patience and endless snooze.