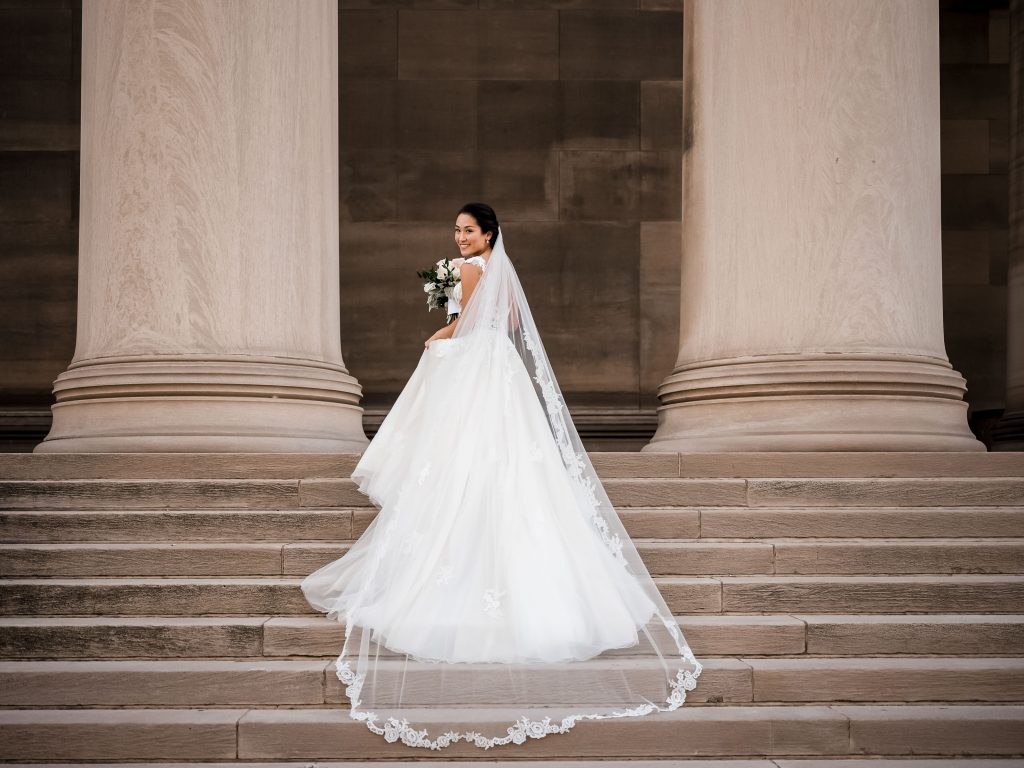 For a day as monumental as your wedding day, it certainly requires a wedding venue that speaks for your unique personalities as individuals as well as a couple who has vowed to stay together through the thick and thin of life. Picking out a wedding venue is one of the most important wedding decisions that will go into your wedding planner diary for so many good reasons. From choosing a wedding venue that will speak volumes for your personalities to decking up with unique wedding details featuring all the dreams that you envisioned together for your big day, it is truly a monumental decision that can pave the way for other wedding decisions and ideas. From art and music to archaeology and history to space and science, there are quintessential themed wedding venues across the planet where you can get married. Just like a scenic golf course wedding venue would be great for a couple who loves to go for a good game of golf on Sundays and classic beach wedding venues across the US would nod to the personalities of a couple who loves beach vacations, themed-wedding venue ideas are endless and incredible.
There are so many incredible institutions that conserve years of history and artifacts to educate the public and intrigue them about their shared past on just about every subject imaginable. Yes, we are talking about our galleries and museums across the world where you can get married to the love of your life while being surrounded by world-renowned historical artworks and artifacts. Steeped with years and years of history, art gallery and museum wedding venues are magical that lets you say "I do" below a famous painting painted hundreds of years ago or a historical artifact that represents culture dating centuries back or lets you have your first dance under an iconic sculpture that is a memoir of something majestic.
Just like a classic brewery wedding venue will let you reverberate your love story as a union of two wine connoisseurs, hosting a wedding in an art gallery wedding venue will be an echo of your intriguingly artistic personality and represent your immense love for art and history. Art aficionados and history buffs who have always loved incredible art-inspired wedding venues around the world and have chosen them to begin their forever love stories. Artistic museum wedding locations are the perfect spot for couples who love spending hours and date nights looking at artworks that represent long histories and tons of cultural significance. It is also perfect for couples who grew up in the area and want to channelize their cities unique artistic and cultural flair. We have come up with a compiled list of some of our most favorite art galleries and historical museums from around the world that can be the perfect way to highlight your shared passion in a big way.
Our Favorite Museum and Art Gallery Wedding Venues From Around The World –
American Museum of Natural History, New York
Perfect for weddings with long guest lists, the American Museum of Natural History is a historical museum wedding venue in New York that can hold over 3,000 people. From hosting your reception at the Hall of Ocean Life, under the Great Blue Whale to booking a private space for your cocktail reception at the famous Hayden Planetarium, your options are endless. The in-house wedding catering serves a sustainably sourced seafood-inspired wedding menu. Your wedding ceremony can take place in the grand lobby with a majestic dinosaur as the room's centerpiece where you will most likely dance away the night under the stars with a squid and a whale serving as wedding décor pieces.
Bristol Museum & Art Gallery, Bristol
Bristol Museum & Art Gallery is a historic wedding venue in Bristol's Clifton neighborhood. This institution, with its Edwardian Baroque design, provides a large and elegant atmosphere for your special day. This magnificent Bristol wedding location features sweeping staircases, glass vaulted ceilings, and romantic balconies for an unforgettable wedding photography session. You may book the Bristol Museum & Art Gallery exclusively in the evenings and organize your own private art exhibitions- this is the ideal wedding venue for art lovers! You are invited to say "I do" while being surrounded by your loved ones here, which is available for both evening wedding ceremonies and daytime celebrations. The French Art Gallery, Winterstoke Hall, British and European Art Gallery, and Victorian Art Gallery each have their own distinct atmosphere.
Philadelphia Museum of Art, Philadelphia
While the grand cascading staircase was always considered to be a must-have wedding photography spot for couples in Philadelphia, the whole of Philadelphia Museum of Art is allowing weddings to happen at its various event spaces. Couples can now be married or hold parties at the museum. With soaring ceilings and Augustus Saint-Gaudens' 14-foot Diana statue front and center, the enormous Great Stair Hall is ideal for large events of up to 300 people. The Art Deco Perelman Building offers a private patio and a skylit atrium that serves as a dance floor for casual receptions, while the separate Rodin Museum is ideal for small ceremonies, with outdoor meals for up to 60 guests surrounded by sculptures by the French artist.
Milwaukee Art Museum,  Milwaukee 
The Milwaukee Art Museum is a lovely site for your special day. For art and design lovers, a wedding day spent at the museum is an exhilarating experience. Getting married in the Midwest may seem out of the question if you're from the East Coast. However, taking guests to Santiago Calatrava's postmodern, sculptural Quadracci Pavilion is well worth the journey. The magnificent room is bathed in light, highlighting the sculptural background and giving the ideal contrast to your delicate gown. Moreover, on the day of your wedding, the museum schedules no other activities, guaranteeing that all eyes are on you.
The Silk Mill Museum, Derbyshire
The structure lies on the location of the world's first factory, possibly the start of the Industrial Revolution, which took place in 1721. It also serves as the southern entrance to the UNESCO World Heritage Site of the Derwent Valley Mills. As one of the world's marvels, it drew visitors from all over the world, including Benjamin Franklin, America's founding father, who visited the Mill in 1771 and was so impressed that he brought the concept to the United States. Take a closer look at the Silk Mill Museum if you're searching for an industrial-chic wedding site. It boasts lovely river views and is perfect for couples seeking a historic wedding setting.
The Toledo Museum, Ohio 
Imagine getting married in a room full of Baroque paintings! Wouldn't that be a dream come true wedding destination location for art and history lovers? The drama, enthusiasm, and emotion of the exquisite artwork at The Toledo Museum are ideal for a wedding! The museum wedding venue in Ohio will work with you at every step of the way to ensure that everything from the food to the reserved gallery is to your satisfaction. Additionally, your rehearsal dinner can be held at the Museum, in the Glass Pavilion, or in the Peristyle Lobby. Plus, there's a sculpture garden up for grabs.
Museum van Loon, Amsterdam
The Museum van Loon is a stunning European mansion suitable for a Vogue feature. The Museum, which is located on Amsterdam's beautiful Keizersgracht canal, was once the house of Willem van Loon. During the Golden Age, the van Loons co-founded the Dutch East-India Company. On your big day, take a step back in time and rejoice with your guests as if it were the thriving 17th century in Amsterdam. The historic Museum Van Loon has recently been turned into a public museum where visitors may take a journey down memory lane and get a glimpse into how the other half lived during Amsterdam's thriving Golden Age.
The Art Institute of Chicago, Chicago
The historic art museum wedding venue in Chicago offers limitless possibilities for your engagement party, rehearsal dinner, bridal shower, wedding ceremony, or reception, with a variety of special event venues ranging from classic to futuristic. The Chicago Stock Exchange Trading Room, for example, adds instant vintage grandeur to your celebration, while the Modern Wing's clean, beautiful architecture serves as a blank canvas for you to create your magnificent event. A private viewing of the permanent collection or special exhibitions of The Art Institute of Chicago can be added to the wedding activities to make the visit really unforgettable for all your beloved wedding guests.
Peggy Guggenheim Museum, Venice 
If hosting a dreamy Venetian wedding has always been in your cards with a touch of artistry and exclusivity, you have found your ideal wedding venue in Venice! A grand Italian wedding is every couple's original dream and what can be better than hosting it at a wedding venue that is home to hundreds of years of history and artwork. Located at the heart of Venice, The Peggy Guggenheim Collection is located on the Grand Canal and houses a remarkable collection of modern art. Give your wedding guests a night to remember by allowing them to explore the collection in an intimate setting with a personalized tour guide.
Seattle Art Museum, Seattle 
Host your wedding at one of the most historic spots in Seattle! Allow your visitors to go around the city and explore the galleries of the Pacific Northwest's foremost visual arts organization. The Pike Place Market, the Seattle waterfront, and most major hotels are all within walking distance of the Seattle Art Museum. From the ceremony through the reception, the historic Seattle Art Museum can accommodate all your wedding events. In addition, the museum offers competitively priced packages that entice people to hold both their ceremony and reception there. The Museum can accommodate up to eight hours of event time and can also provide musical entertainment for the cocktail reception. Not only can you be married among stunning artworks, but you can also feel good about your financial decisions.
Brooklands Museum, Surrey
The historic Brooklands Museum is a unique wedding location in the Surrey countryside that caters to a wide range of guests. It is a historic art museum wedding venue in Surrey that is a magical and one-of-a-kind location for your romantic wedding ceremony, with a plethora of themed rooms to choose from. The Brooklands Museum provides a once-in-a-lifetime opportunity to marry onboard Concorde and toast with champagne beneath its wings. There are plenty of additional choices for a larger celebration, as well as plenty of fantastic picture possibilities among the aircraft antiques.
Blanton Museum of Art, Austin
The Blanton Museum of Art is more than just another gem at The University of Texas. The art museum wedding venue in Austin has a stunning atrium with a 50-foot ceiling and iridescent blue walls, which can accommodate up to 150 guests for your art gallery wedding. With blue ombre walls, contrasting terracotta orange, and vibrant decor, this museum wedding scene is perfect for the artsy couple looking to escape from the summer Texas heat. Moreover, the Museum's curfew is 2 a.m., so you may keep the party going during the reception and dance to your music until the early hours of the morning.
Do not consider yourself the typical couple? Your choice of wedding venue can speak for this. If the typical ballrooms or barn wedding venues are too mainstream or predictable for you, finding an out-of-the-box wedding venue like an art gallery or a historical museum can do the magic for you. If you're an art-loving duo, why not hold your big event at a local gallery or go for a destination wedding at some of the dreamiest wedding venues across the world that are filled with centuries of history and art? From the iconic sculptures to the magnificent and famous arts, hosting your wedding events at a museum or art gallery will be an über cool and sophisticated soirée that will leave an imprint on your guests. Unique art-centric wedding venues are perfect for over-the-top wedding ideas as they are already a juxtaposition of all things unique and creative.
Hosting your wedding at a museum or an art gallery will mean that your guests will have their own private tour of the building and get access to some of the most timeless and priceless pieces of art while getting a sneak peek about your passion and hobby. Since historical museums and art galleries generally feature ample space it is a great choice for hosting macro weddings with an extended wedding guest list. Incredible museum-centric wedding venues already feature their own exquisite decorations and unique glamorous wedding details so that you will save time and money on filling up the space. If minimal wedding décor is your thing, this is the place to be as you would not want to overshadow all that a museum or an art gallery has to offer. These historical wedding event spaces are generally built upon a color scheme that can nod to your favorite wedding theme and ideas.