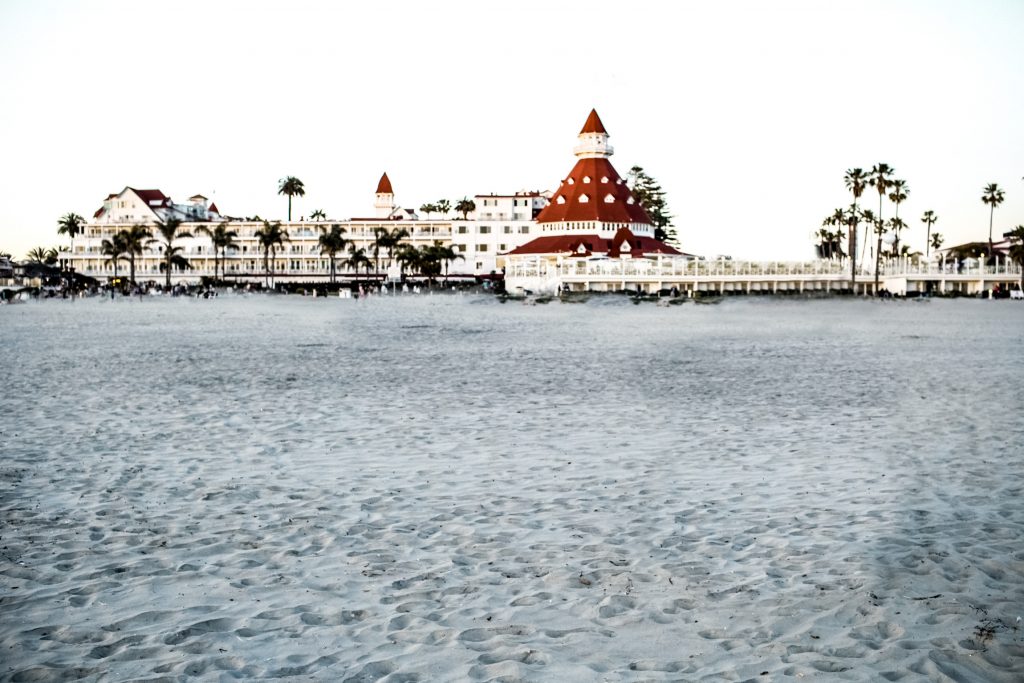 Honeymoon, as the name suggests, is the sweetest part of the wedding journey! After months of meticulous planning, tasting cakes, comparing color swatches, and scouting for the perfect wedding venue, the wedding day happens, and your world is finally at a rest! There is a lovely glow to you, the wedding memories are still fresh in your mind, and you are still receiving congratulation. Your wedding day might be behind you, the confetti might have settled and dusted away, and the thank you notes have been handwritten and sent with your brand new surname. The best part of the wedding lies ahead of you like a buffet- your marriage! You now get to have your sweetheart as your forever partner for the rest of your life! And what better way to celebrate that than with a honeymoon which will be forever remembered!
No, we are not talking about the run-of-the-mill beach vacation in Miami, or a cute BnB, not that there's anything wrong with it! We do you, boo! But this blog is about those all-consuming, awe-inspiring experiences that you will remember for as long as you live! Whether it is sleeping with majestic mountains surrounding your bed, or feeding the giraffes from your Juliet balcony, honeymoons like this can add precious moments to your memories. This is something that will be etched in your mind forever and will lead to nostalgic stories and smiles for the rest of your married life. If you are stuck for inspiration when it comes to unexpected honeymoon destinations, we have some amazing destinations up our sleeves!
Vaadhoo Island, Maldives
Vaadhoo Island may be a great honeymoon destination if you enjoy bizarre scenery, sandy beaches, and romantic twilight strolls. However, it isn't the tranquil waters, sandy beaches, or breathtaking sunsets that you should be anticipating. The dazzling blue waves of Vaadhoo Island, also known as the "Sea of Stars," are a once-in-a-lifetime event that should be savored for more than a few short evenings. While the Maldives is not exactly a usual honeymoon destination, the Sea of Stars promptly lands this location as an unexpected and unforgettable experience for sure!
Uluru, Australia
This environmentally friendly desert attraction, popularly known as Ayers Rock, is remote and offers a true flavor of the outback. At dinner beneath the stars, you can mingle with other travelers as a chef prepares dishes from a contemporary Australian menu. Then get ready for a day of desert sightseeing, whether from the air in a helicopter or on the ground on a camel ride. Take a sunrise hike to the neighboring Mutitjulu waterhole, where a guide will show you cave drawings and tell you about the history of the area. This is unquestionably a once-in-a-lifetime experience!
Atacama Desert, Chile
Are you looking for a unique honeymoon location? The Atacama Desert is the world's driest desert, located immediately next to the Pacific Ocean. Despite being the driest, between September and November, the desert is speckled with flowers. For nature enthusiasts, watching the sunset here is one of the most memorable experiences. Watch the Andes change color every hour as you clink your wine glasses while gazing at the setting sun from Moon Valley. The Atacama is one of the most unusual honeymoon places in the world. Visit Salar de Atacama, Chile's largest salt flat, float in saltwater, climb a volcano, sandboard in the dunes, and stargaze with your spouse are some other exciting things to do in the Atacama.
Coachella Valley, Colorado
Miramonte Indian Wells Resort & Spa is a Palm Springs desert hideaway suitable for honeymooners looking for a romantic getaway in the Coachella Valley. This Mediterranean-style house is located in Indian Wells and offers panoramic views of the Santa Rosa Mountains. Take an exciting Jeep adventure of the San Andreas fault line, which offers door-to-door service to what is considered "the most tortured environment on earth," or lace up those hiking boots and explore the nearby trails. Choose a trip to Joshua Tree, a neighboring desert hotspot, for a once-in-a-lifetime rock climbing experience that will allow you to become one with nature and each other.
Dry Tortugas Islands, Florida
Okay, this one is for the fearless couple who wants to sleep under the stars. The Dry Tortugas Islands, a seven-island archipelago in the Gulf of Mexico, are 70 miles west of Key West. Its absolute solitude makes it ideal for honeymoons. The only way to get to the isles is by boat or seaplane. There are no hotels here, so you'll have to apply for one of the few available campsites. Don't leave without snorkeling here, as it's one of the best spots in the country to see species under the sea. Sea turtles, coral, and a variety of other aquatic creatures can all be found here.
Colmar, France
Colmar has been dubbed "the most magical tiny village in all of France." Colmar, located on the German border, blooms in the spring, making it the ideal time to ride your bike through the vineyards with your loved one. The notion of traveling in Colmar sounds fascinating; imagine how gorgeous it will be when you see it in person! It is every bit as magical as you imagine it to do, so make sure you consider Colmar as a honeymoon destination because it is one of the world's most unusual.
Molokai, Hawaii
This is not your typical spot filled with fancy beaches, spectacular surf competitions, and an endless stretch of high-end hotels. Molokai Island in Hawaii is one of the state's most undiscovered and picturesque attractions. The island is so off the main path that it lacks even a single traffic light. There are no malls here, so you'll have to do your souvenir buying elsewhere, but there are lots of hotels. From rain forests to desolate beaches, it's all about nature. This is Hawaii as it was decades ago before the rest of the world realized what it was all about. You may have a whole Hawaiian beach to yourself. While you're here, pay a visit to the Kalaupapa Peninsula, one of Hawaii's most astonishingly gorgeous spots, and hire a guide to go horseback riding over breathtaking mountain paths.
Tanzania, South Africa
A wildlife tour in Tanzania will allow you to see the Big Five: African leopard, African lion, Cape buffalo, African elephant, and rhinoceros. Every wildlife enthusiast couple's dream is to go game viewing in Tanzania! So don't pass it up because it's one of the world's few honeymoon places. A trek to the peak of Mount Kilimanjaro, which is a UNESCO World Heritage Site, will reward you with lovely vistas of snow-capped mountains wrapped by clouds, even though the animals will overwhelm you. As a result, make Tanzania a priority for your holiday because it is one of the most unique honeymoon places available.
Dracula's Castle in Romania
The official name of this castle is Bran Castle, and it is most likely where novelist Bram Stoker inspired his renowned mythological creature, Dracula. If you and your spouse aren't fans of the Twilight Saga but are fascinated by vampires, pack your bags and head to Transylvania. The castle is eerily enticing and magnificent, something you won't be able to forget for a long time. If you and your partner are fascinated by gothic vampire stories, you must consider this one!
Eagle Lake, Maine
Take the long-haul flight out of the scenario and embark on a road trip to Eagle Lake in Acadia National Park if you are craving blue water lines. Eagle Lake is mostly located within 23,000 acres of Maine Public Reserved Land at Eagle Lake, in Aroostook County, Maine. Eagle Lake comprises 5,581 acres and has a maximum water depth of 136 feet, making it one of the most isolated bodies of water in the Fish River network. When you're surrounded by magnificent fall foliage and relaxing mountain air, you won't miss the tropical beach.
Matakauri Lodge, New Zealand
If you're seeking unique honeymoon spots throughout the world, New Zealand is the place to go. It's the epitome of adventure travel. Flying to Queenstown and staying at the Matakauri Lodge is the best way to experience both adventure and elegance here. This location will make you fall in love with it because the vista appears to have been painted specifically for you. And if you want to stay here for your honeymoon, it will undoubtedly remain imprinted in your mind for the rest of your life.
Rincón, Puerto Rico
Rincón may be described in one word: intimate, which is perhaps the greatest phrase to use when discussing a honeymoon resort. Rincón is a far cry from the resort-flanked beaches that are popular in other Puerto Rican hot places. It's not quite the frenzied vibe of San Juan. More than eight miles of peaceful beaches, a smattering of surfers, and a handful of laid-back beach cafés and eateries await newlyweds. Leave your straw fedora and Dolces at home since it's all about being authentically bohemian here. Enjoy the natural beauty of Rincón by taking a sunset cruise, parasailing, or horseback riding.
Hammerfest, Norway
Hammerfest is known for being one of the best spots in the world to see the Midnight Sun. The sun does not set below the horizon in this region for nearly 76 days, even at night. Hammerfest is not for ordinary couples, as it offers a one-of-a-kind experience of the never-setting sun. Aside from the Midnight Sun experience, the gorgeous landscapes, adorable polar bears at the Polar Bear Society, hiking to Mount Tyven, walking on the Soroya-Tarhalsen slope, and birdwatching are all reasons why Hammerfest is considered one of the different honeymoon locations.
Key Largo, Florida
Key West has all of the famous gems of locations, but Key Largo is a great place to visit for a change of scenery and Instagram-worthy sunsets. Playa Largo Resort & Spa, which is just an hour's drive from Miami and offers broad stretches of warm, white sands, has a trendy beach house ambiance with a sunset-on-the-bay style that pays homage to the resort's tropical island surroundings. When couples are ready to take their trip to the next level, they can take an inflatable zodiac boat into the mangroves, rent a beach cruiser for a sun-drenched ride down US-1, or take to the sea on a stand-up paddleboard. Rain Barrel Village, with its eccentric boutique shops, is also just a short drive from the resort.
Hobbiton, New Zealand
Hobbiton is a real-life film set from The Hobbit, which is part of the Lord of the Rings Trilogy. The Hobbiton movie set is a dream location for LOTR lovers who want to explore the real Middle Earth. It's both dreamy and breathtakingly lovely. Choose farm stays while on a private tour of the Hobbiton set to get a true sense of the hamlet. The Evening Banquet Tour, which takes you through the Shire after night and includes a delectable supper, is a must-do! So keep the magical grounds of Hobbiton in mind, one of the world's best-kept secrets for honeymooners!
Suncadia, Washington
If you're looking for the ultimate off-the-grid honeymoon, look no further than Suncadia. Pack your belongings and travel to Suncadia Resort, located 80 miles east of Seattle. Suncadia, nestled within 6,400 acres of Cascade Mountain forest, has a lush woodland vibe that's ideal for couples looking to get away from it all. Newlyweds can take their first steps toward wedded bliss at the resort's 1,000 steps, which is a unique concrete stairway that starts at the property's lodge and leads you down to the trickling Cle Elum river, making it a one-of-a-kind location to commemorate your love.
Kakslauttanen Igloo West Village, Finland
Kakslauttanen, a one-of-a-kind resort in Finland's Cusco, is one of the greatest sites to observe the Northern Lights, a spectacular phenomenon in which the night sky glows with green hues. Kakslauttanen Arctic Resort is a unique honeymoon getaway for sure. The glass igloos, however, are the main attraction – they are better than any presidential suite you could ever rent. Come here to watch the northern lights while relaxing in your bed with a glass of red wine. In addition, the resort offers activities like skiing, fishing, and Reindeer Safaris to ensure that honeymooners have a wonderful experience. Kakslauttanen Arctic Resort is one of the world's most luxurious and unusual honeymoon places and certainly deserves the claim.
Null Stern Hotel, Switzerland
The Null Stern Hotel in Appenzellerland has no walls or roof and is nestled in the Swiss Alps. If you're the type of couple who values simplicity, this may be the last of your unique honeymoon ideas. This zero-star hotel is only open from June to August, throughout the summer, and offers the services of a butler who assures timely meals, including breakfast in bed. It's also a 10-minute walk to the restroom. The open-air hotel in the Alps is the perfect honeymoon for those who find it insane yet achievable, even if it is a little too cold for comfort.
Taos, New Mexico
Consider Taos for a small-town hideaway steeped in Southwestern, adobe-colored culture. Taos is a mecca for fly-fishing, horseback riding, mountain biking, hot-air ballooning, river rafting, and hot springs, with over 300 sunny days each year. It's also quite an interesting destination for history fans. Taos Pueblo, a UNESCO World Heritage Site, has been home to Native Americans for over 1,000 years, and you can visit and learn about their culture here. If you have been to Santa Fe and loved it, Taos is another exciting place to experience and capture in your honeymoon album!
Giraffe Manor, Kenya
Giraffe Manor, a giraffe refuge and hotel, is well-known in Nairobi. It is one of the most beautiful yet unusual honeymoon destinations for nature lovers, as it is home to endangered Rothschild giraffes. Feeding the hotel's lovely giraffes is both terrifying and exciting. However, if you enjoy animals, this is the spot for you. However, this isn't the only reason to visit. You can go on a photography stroll to learn more about Samburu culture and other areas to make your trip more enjoyable.
Rivne Oblast, Ukraine
Rivne Oblast is famous for the Tunnel of Love, a 6.4-kilometer arched road surrounded by beautiful vegetation. According to legend, if a couple walks through the tunnel holding hands, their wishes would come true. The world-famous Tunnel of Love is located in the Ukrainian province of Rivne Oblast. Walking down the tunnel with your lover, hand in hand may sound a little mushy, but it's a great experience. Some of the great things to do in Rivne include a day trip to the ancient Tarakaniv Fort, a visit to the Rivne Zoo, and a tour of the lovely churches and cathedrals.
If you are a couple who also likes to choose adventures in your everyday life journey, you will probably love the vacation ideas scattered above. From the snowy landscapes to the pristine water lines, deepest of woods to glorious greenery, the options are varied, and each as amazing as the next. They are all gorgeous, one-of-a-kind, cozy, and pleasantly unexpected! As they say, sometimes unexpected places can lead to unforgettable memories!