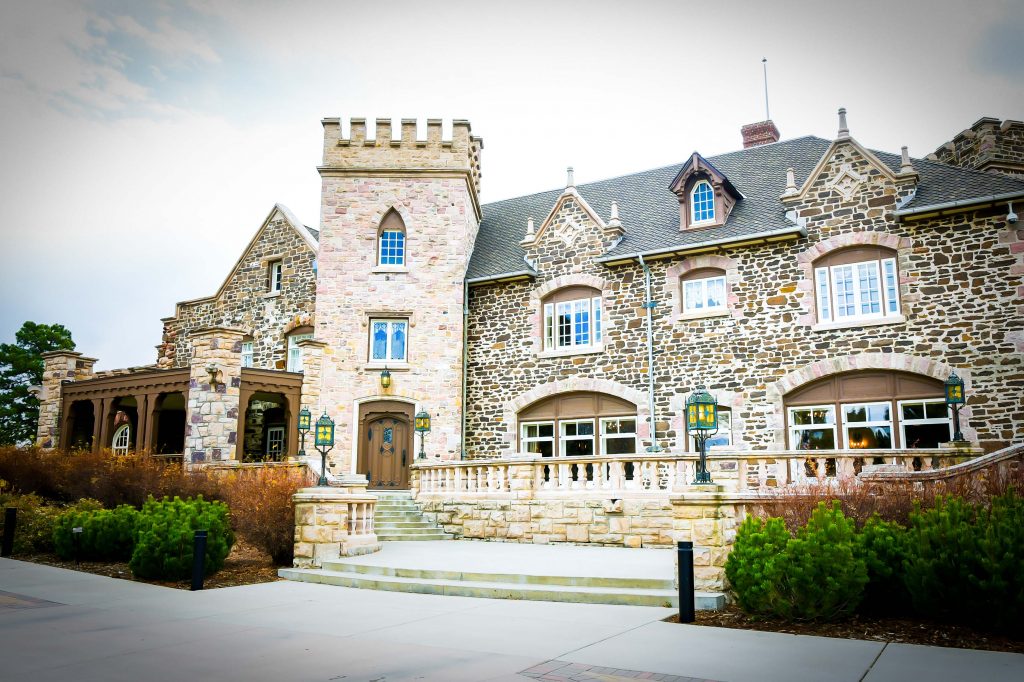 A honeymoon should be nothing but a showstopping holiday for the newlyweds. A romantic and incredible escape like no other, that you can remember and cherish fondly for years to come and also talk about for decades without missing out on anything. Just think of a blow-out holiday in Las Vegas or New York where nothing is off the limit. Or you can dream of a beachfront getaway where you and your darling have heaps of quality romantic time together without being worried about getting tan or just a fantasy escape to the Far East, ticking off bucket list adventures together in Thailand, or in Cambodia!
So, cutting right to the chase, we have curated a list of some incredibly amazing and luxurious spots which you can add to your list of destinations for your 2023 honeymoon. Follow this blog and explore some of the best and must-visit places to honeymoon with your partner in 2023. What are you waiting for, start reading and start exploring!
Happy Honeymooning!
Tanzania
Lovely and panoramic glowing red and orange sunsets in wide with mesmerizing skies, extremely romantic candlelit dinners beneath lovely stars, and lastly falling asleep under canvas to the soothing sounds of the bush, there is absolutely no denying that a Tanzania safari effortlessly delivers endless romance to any honeymoon!
That being said, most camps and lodges love to acknowledge how important a honeymoon is. This lovely destination will always go the extra mile to offer extremely romantic and special touches to all the newlyweds. If you are going to this destination for your honeymoon, you will get some of the best and most luxurious welcomes. You might receive champagne on your arrival and then retire to your room to find lovely rose petals scattered on the bed, or be offered a complimentary couples' massage. The best thing about going to Tanzania for your 2023 honeymoon is that your afternoon game drive might end up with a lovely and romantic surprise dinner set out just for you in the middle of the panoramic bush, gracefully lit up by the warm glow of lanterns.
The camp or the lodge in which you are going to stay completely depends on your personal taste. If you and your darling prefer a more polished option for your stay, we suggest you consider Sayari Camp in the northern Serengeti, whose huge tented suites (including the honeymoon suite) come with a cute and unique egg-shaped bathtub overlooking the plains. Or, if you both are up for some adventure, then you can consider booking your stay at Lake Manze Camp nestled in the heart of the Selous, where the tents are more rustic and cozy. And you might even get to witness animals roaming past on their way to the lakeshore.
The Maldives
When it comes to stunning and picture-perfect honeymoons, with lovely ice, serene white beaches, and calm tranquil waters, it is damn easy to see why the Maldives proves to be a popular honeymoon destination year after year for all the beach-lovers and luxury seekers! Honeymooning in the Maldives gives couples the romantic opportunity to escape together to a scenic world of total serenity.
Well, do you know that all Maldivian holidays have an added sense of exclusivity, with luxurious resorts being situated on private islands or built to hover above the panoramic and glittering ocean? Choose the Maldives as your honeymoon destination to relish an intimate experience in a private overwater villa, beach bungalow, or jungle retreat, often with its own private pool and immediate access to the beach or lagoon directly from your living space.
Being here with the love of your life, and spending your honeymoon days bonding as you both bask in the beautiful glow of the sun, flaunting your sexy bikini on your secluded terrace while sharing the romance between each other will give you an experience that you both will never forget. Experience the magic of reconnecting with nature on a snorkeling or diving experience around the rich coral reefs home to all kinds of marine life, including turtles, whale sharks, and manta rays. Choose the Maldives as your honeymoon destination and make memories together with an enormous variety of exciting water sports or choose to unwind and de-stress with a peaceful couples' spa day to make the most of your luxurious and romantic honeymoon!
Bora Bora
Widely known for its natural beaches, dramatic peaks, and large turquoise lagoons, Bora Bora serves as an exotic honeymoon destination for all adventurous couples who want an ultimate escape that you will never forget in your lifetime. This unspoiled paradise will not only offer you marvelous and enchanting views but will also offer great photography opportunities to get some really amazing and incredible couple portraits clicked.
An ideal destination for a romantic honeymoon and serene breaks, all resorts at Bora Bora offer serene sanctuaries with ample privacy and the help of world-class luxury. From the utmost comfort of your over-water villa or bungalow, there is a world of sparkling waters to explore and incredible and adventurous fun activities to enjoy and experience such as paddleboarding, canoeing, diving, and snorkeling, with your sweetheart. Don't forget the lovely and surreal vivid colors of the coral gardens that need to be seen to be believed so that you can look forward to encountering cute and adorable turtles, sharks, and rays.
Talking about food, then you will have the chance to witness delicious fresh seafood. Bora Bora is a honeymoon paradise for foodie couples. You and your darling will be delighted at the exquisite array of French-inspired cuisine. If you are choosing Bora Bora as your upcoming honeymoon destination, then don't forget to plan a private dinner for you and your darling in a secluded setting down by the tranquil lagoon. If you both have not experienced this in Bora Bora, then trust us, your honeymoon is not complete.
Dubai
Well, there is no denying that Dubai and luxury go hand in hand, like gin and tonic, so it is no wonder this middle eastern gem proves to be a popular destination for honeymoon year after year. For all those couples who are attracted to a lavish city lifestyle and still adore spending time unwinding on soft oatmeal sands or lunging by opulent infinity pools, Dubai is indeed the place. This incredible honeymoon destination has everything that a newly married couple could wish for an unforgettable honeymoon experience.
Apart from stunning and picturesque locations, there is an enormous wealth of things that you and your sweetheart can do during their honeymoon, from marveling at the awe-inspiring chic and contemporary architecture to exploring and discovering authentic Arabic history and culture. If you are on a shopping spree, the options are just endless and incredible. Don't forget to go for the camel ride across the panoramic desert landscape, and the list goes on. So, if you and your darling are looking for once-in-a-lifetime experiences, in Dubai there is ample opportunity, including skydiving over Palm Jumeirah or swimming with dolphins at Atlantis, The Palm.
Dubai and evening entertainment is indeed a great combination. So, when it comes to evening entertainment, you will also be spoilt for choice in this incredible and happening city. Dubai has a lively cosmopolitan nightlife, and you can tailor your holiday to be as high-energy or as chilled as you wish. From exploring the vast and unique culinary scene at some of the world's most exclusive restaurants to relishing private destination dining by the lapping Persian Gulf within your tranquil beachfront resort, or even dining under the stars within a dramatic desert environment.
Italy
Italy, this amazing and breathtaking destination quite literally, oozes romance in every possible way. This lovely and beautiful location is renowned for its passionate people, sensational food, fine wines, and timeless beauty.
From stunning mountainous regions in the north to varied and enchanting landscapes, this stunning and mesmerizing city offers a beautiful playground for all those who like to hike or ski. All the couples who love taking and posing for photographs, don't forget to pose against the surreal and whimsical lakes of Lake Como and Lake Garda and the incredible coastline filled with quaint villages and chic island escapes. Everything about this city is worth exploring with your sweetheart during your honeymoon. The stunning culture-vultures will be drawn to the streets of Rome or Venice while the foodie couples will seek out the succulent seafood of the coast, and how can we forget the world's best pizza in Naples, if you are choosing Italy as the destination for your honeymoon. While you and your sweetheart are on a break to Italy, you can look forward to a palatial hotel creatively and beautifully dripping in artwork and exquisite style. If you ask us, then all we're gonna say is that Italy is an ideal destination for an incredibly romantic adventure that can be gracefully tailored to meet all your dreams and desires of an ideal honeymoon.
The magic of this lovely location is infectious and is sure to offer an ideal atmosphere for any loved-up couple. The Amalfi Coast is the most adored honeymoon spot in Italy, which whimsically flaunts colorful cliff-top towns, and petite picturesque beaches offering marvelous photography opportunities. Everything about Italy is worth exploring and also worth capturing on your mobiles or in your professional cameras.
Seychelles
Dine al fresco, sail into the sunset and witness the magic the surroundings offer during your honeymoon only at Seychelles. Trust us, a honeymoon to Seychelles takes paradise to a whole new level. Offering an ideal and dreamy combination of adventure and relaxation, your honeymoon in Seychelles will be an unforgettable experience that you and your partner will cherish for years to come. Dubbed 'the Galapagos of the Indian Ocean' for its cascading waterfalls and pristine and secluded lagoons, it still continues to fascinate everyone who chooses this location for their honeymoon.
Fiji
Talking about Fiji, then it has the icing-sugar sand and aquamarine seas synonyms with the South Pacific, but it also has its own untouched culture and some of the most genuinely happy and welcoming people you will ever come across in your lifetime. Here, you will find everyone greeting each other daily with an upbeat call of 'Bula!' ('Hello!'). If you are considering this destination as your honeymoon spot, then this place will surely give you a one-of-a-kind of experience that you and your darling will never forget. If you want you and your partner can consider swapping Port Denarau for the wide, soft sands of the lovely Natadola Beach, a scenic and beautiful location to snooze straight after a long flight!
If your Fiji honeymoon trip coincides with a Sunday, don't forget to head to your nearest church. Fijian hymn singing is something else ― it's like waves of soaring a capella harmony washing over you, reaching and calming your soul bringing you endless peace and serenity.
French Polynesia
Choose French Polynesia as your honeymoon destination and lose yourself on the deserted beaches. French Polynesia and its panoramic 118 idyllic islands have perfected the great art of romance. Majestically sprinkled with whimsical and beautiful blue lagoons and silky beaches throughout the location, there is ample space and abundance of privacy for honeymooners to settle into their married life together in serenity. While being here, relish your days spent snorkeling with manta rays, unwinding in hill-top spas, and unearthing beautiful black pearls. We can assure you that your honeymoon in French Polynesia will be a thrilling and incredibly romantic experience to witness.
The Caribbean
There is no denying that the Caribbean is undoubtedly a top pick when it comes to the best and most romantic honeymoon destinations. It is always a top pick for honeymooners all over the world and there is no surprise as to why! The moment you step foot onto the seashell-dusted islands, it is evident that you have reached a magical and breathtaking paradise. To have a luxurious honeymoon experience in the Caribbean, consider St. Vincent and the Grenadines, Turks & Caicos, and St. Barths. With these incredible locations, you and your partner will be able to find peace in private plunge pools. So, snorkel your way around secluded bays and indulge in mouth-watering, gourmet cuisine. If the wafting aroma of fresh lobster or the purr of hummingbirds between banana leaves doesn't encourage you to stay longer, we're not sure what will.
Concluding everything, we certainly believe that 2023 is going to be an excellent time for all the newlyweds and covid wedded couples to plan their romantic and luxurious honeymoon. All thanks for the COVID-19, it has indeed taught us a lot about ourselves and our society. We suddenly found ourselves trapped at home and were often separated from our loved ones. Being at home we got to learn new ways to remain connected with our loved ones while taking a step back from the daily grind and also learned to diversify in ways that we never thought would be possible. As travel opens back up in 2022 in full swing, many of us are rushing to see our friends and family around the world. Weddings are being rescheduled and finally, honeymoon plans are being made and also being executed. With everything going back to normal, we hope that all the newlywed couples can visit their desired destinations for their romantic and luxurious honeymoon. With so many incredible and excellent honeymoon destinations mentioned in this blog, we are pretty much sure that it will be an excellent year for the honeymoon!