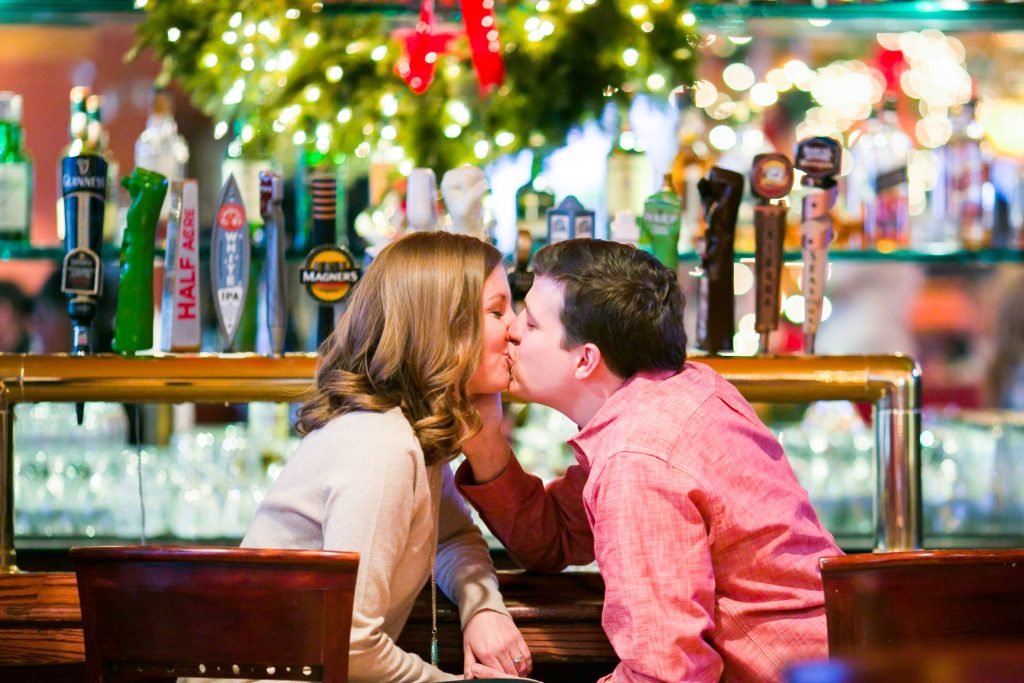 There are couples who have always worn traveling pants and trotted throughout the globe. But a honeymoon is different. This is the first time you will be taking a trip as a newlywed and make decisions as a family. Isn't that wonderful? Whether you are a lie on the beach with a coconut kind of a person, or fly high in a jet plane with your sweetheart kind of a traveler, or let me try all the exotic cuisines before the world ends, or adventure junkies, or snow bunnies, or city folks, an adventure of your kind awaits you. There are incredible ways and places to indulge your personal idea of romance out there.
Your honeymoon will be the first post-wedding getaway, and out of all things, it should be epic! Picture this: You wake up next to the love of your life in a fluffy bed that looks straight out of a Parisian dream and look out to a spectacular seascape from your floor to ceiling windows! You then slip into your plush satin robe and open the door for a butler to deliver your decadent breakfast and spend the rest of the morning at the pool, followed by a spa session, and head off to explore a new exotic city like Santorini or Tel Aviv and do all the touristy things exclusively planned for you. Doesn't that sound like a dream?
After a satisfying day of sightseeing and checking off all the points of interest, you dining in a luxurious restaurant by Lake Como in Italy while being surrounded by palatial villas and jaw-dropping vistas or sidle up to an elegant circular bar in Paris while listening to old French songs sung by a pair of oldies. You might also catch up on a musical show at Australia's Sydney Opera House or play your game of Blackjack at the posh Palms Casino Resort in Las Vegas or check into one of the top hotels for an exclusive honeymoon stay or head back to your cruise suite for the night. There are so many options when it comes to honeymoon cruises 2022 for indulging in a lifetime experience right after your holiday wedding. Let us find out some of the best Christmas cruises for an unforgettable holiday and honeymoon!
Most loved holiday honeymoon cruises from around the world:
Norwegian Cruise Line
Has your idea of an exotic honeymoon always been taking a trip on one of the honeymoon cruises to Hawaii? Nothing gets better than hopping on the trip of a lifetime amidst swaying palm trees with the Norwegian Cruise Line. Known for being home to some of the dreamiest wedding venues across the US, the exotic islands of Hawaii have always been also known for being home to some of the best honeymoon cruises ever. The Pride of America is a part of this cruise line that sails from Honolulu and takes you through different Hawaiian islands including Hilo, Kona, Kauai, and Maui. This can let you have a white Christmas with the white and powdery sand of Hawaiian beaches and a green Christmas with the unique black sand beaches native to only this part of the world. It is known for having a flexible style that is perfect for couples who are inclined to a port-intensive itinerary as well as itineraries that are perfect for couples with a strong adrenaline rush and looking to have some Hawaiian adventure!
Disney Cruise Line 
Known for being the destination to all the exotic and dreamy honeymoon cruise ideas, the Disney Cruise Line gets even more magical around the holidays. The special holiday-themed sailings are met and greeted by Disney-themed characters that sail from Port Canaveral on one of the most delightful cruise ships ever. You can visit the secluded island retreat from Disney's along with Castaway Cay, and charming colonial Nassau, Bahamas. It is also famous for giving out honeymoon cruises all-inclusive packages that include special and separate areas for honeymooners which are created specifically for adults. From a pool, an intimate Italian restaurant, an all-night complex with several different bars to a decadent spa and an exclusive beach night, the honeymoon cruises packages all-inclusive from Disney can be a dream!
Princess Cruises
Exclusively ideal for couples voyages from Princess Cruises includes Salsa classes along with food and wine tasting sessions. Whether you have been looking for some stay-at-home date ideas without actually staying at home or browsing through honeymoon cruises packages that include big scenery, big wildlife, and big adventure, then you've found the perfect honeymoon. One of the best honeymoon cruises, the Golden Princess departs from Seattle starting from May through September and sails to Ketchikan, Juneau, Skagway, and Victoria, British Columbia. If you want to enjoy a winter wonderland but do not like dealing with the cold then you can have both with these cruise lines as they feature "snowfall" of faux flurries in an atrium and staterooms have virtual yule logs. You can also experience the exciting gold rush history in this antique train journey, trek through the magnificent glaciers, and enjoy the immersive cultures of Alaska's native people while traveling in this luxurious cruise honeymoon. Hopping from a casino to the movie theatres to shopping districts, this honeymoon on a cruise will be one unforgettable trip of your lifetime.
Carnival Cruise Lines
Designed for some fun in the sun, when you think about having a carnival cruise for your honeymoon, nothing can be better than the exotic Carnival Freedom from Carnival Cruise Lines. Cruising for Christmas without skipping out on all the holiday traditions sounds like a true dream! From in-room Christmas music to traditional Christmas day meal with turkey and pecan pie to tons of Christmas decorations, your search for executing glamping ideas for an unforgettable honeymoon starts right here. It departs every Sunday from Fort Lauderdale, and you can sail year-round for 6-nights to Western Caribbean ports of call in Key West, Grand Cayman, and Jamaica. These cruises for honeymoons are the home for some of the most sought-after honeymoon adventures in the Caribbean. From the Las Vegas-style atmosphere featuring casinos and nightclubs to parties in a piano bar, there are many honeymoon cruises all-inclusive packages to find your best fit.
Ama Waterways Cruise Line
Ama Waterways Cruise Line is considered to be one of the best honeymoon cruises, sailing through the Rhine River truly sounds like a romantic reverie that just came true! Starting from  Basel, Switzerland, or from Amsterdam, The Netherlands, this cruise for a honeymoon can let you experience Europe's Christmas through iconic markets in France, Germany, Austria, and Hungary while stopping for mulled wine, artisan crafts, and dazzling light displays. The medieval villages and quintessential castles can look straight out of your favorite fairy tales and one of our favorite honeymoon cruise tips for couples would be to cuddle and cozy up like you are having a staycation when you are traveling through some of the prettiest places on earth! The best part of these cruises honeymoon, which makes it one of the best and iconic cruise deals for honeymoon, is that they only take less than 150 people on board which makes a very intimate and modern atmosphere with English as their common language.
Paul Gauguin Cruises
Home to some of the best beach wedding venues there is no end to how pretty the islands of Tahiti can be! For your dreamy honeymoon on a cruise, you can check out the Paul Gauguin Cruises. Setting sail from Papeete in Tahiti, Paul Gauguin Cruises honeymoon sails every Saturday for a 7-night voyage the idyllic coral atolls of Raiatea and Tahaa, and the itinerary includes overnight stays in Bora Bora, Moorea, and Papeete before disembarkation. One of the most exclusive and effortlessly luxurious cruises for a honeymoon that feels like an endless summer dream, your honeymoon on cruises from Paul Gauguin will allow you plenty of time to bask in sunlit beaches and enjoy water sports right off the back of the ship. This cruise ship only visits smaller ports and the honeymoon rooms feature oceanfront balconies making it gorgeously intimate and unimaginably luxurious. The casual and elegant cruise for your honeymoon carries less than 350 guests and is home to one of the finest personal service and fabulously gourmet cuisines meticulously prepared and presented under the supervision of top-rated French chefs.
Viking Ocean Cruises
When you are daydreaming about a star-grade cruise for a honeymoon, there is a high chance that you have come across Viking Ocean Cruises! Exclusively carrying only 930 people on board, this star cruise is home to floor-to-ceiling window views of the snow-capped Nordic mountains, infinity pools, crackling fireplaces, and stately verandas that offers offer ample ways to cuddle up with your loved one while taking in your surroundings. When you think about an old-world Christmas that goes through magical European holiday markets, this honeymoon holiday cruise can make it a reality. This honeymoon cruise goes through the North and Norwegian seas from England to Norway. After admiring the view, you can reconnect while sipping tea at the airy Wintergarden lounge or relaxing in the Nordic spa's snow grotto or sauna.
Windstar Cruises
Setting sail from Turkey from Istanbul or from Athens, Greece, Windstar Cruises are anything but an ordinary cruise experience for honeymooners! Windstar Cruises are known for giving a chic feel to the guests in a chartered sailboat. Cruising through the Mediterranean, this honeymoon Cruise is known for offering attentive service, superb dining, wide-open teak decks, a casual atmosphere, and the romance of some of the trendiest destinations. Including some of the most incredible places like Greece, Istanbul, Mykonos, Santorini, Bodrum, and Kusadasi, this honeymoon cruise offers an incredibly laid-back atmosphere without any schedules or restrictions for couples to have a time of their life while on their honeymoon.
Celebrity Cruises
For a vacation to remember as newlyweds who are looking to set sail on a cruise on their honeymoon, this exclusive cruise experience is not going to disappoint! It is easy to see why Celebrity Cruises are considered to be one of the finest ships in the cruise industry and come with one of the highest ratings of customer satisfaction. It has also been rated as the best cruise line for couples who are looking for various opportunities for romance. Whether a couple is looking to reconnect during a couples' massage or while dancing the night away under the starlit skies, this gorgeous ship becomes a destination in itself. One can sip cocktails at the ice-topped Martini Bar & Crush or retreat to The Lawn Club for live jazz music, the seclusion, and exclusively romantic atmosphere makes it one of the most unparalleled cruising experiences for couples. It sails every Sunday from May to August for 7 nights from Cape Liberty to beautiful Bermuda with an unequaled length of stay: three days in port. This honeymoon cruise line is home to exotic opportunities for rejuvenation and relaxation featuring club-style spa vacations along with splurging in the specialty restaurants like the Tuscan Grille.
Honeymoon is the trip of a lifetime for every newlywed! After getting married to the person whom you love the most, what can be more exciting than taking a wild trip down the road or across the ocean to a faraway land and taking some time off from the whole wedding madness that kept you awake at night for so long? Your honeymoon is the break from your daily lives both of you deserve, with your growing family. A dreamy honeymoon allows you to enjoy each other with all the planning and stress behind you. Probably it is the time you take your forever-planned honeymoon social media hiatus and focus on the things that truly matter the most. This is the time of your life that will set the tone for all the upcoming adventures of your life and provide memories that will last you a lifetime.
There are selected high-end cruise lines from around the world that are not about images of families in Mickey Mouse ears, waterslides, and thousands of people floating on behemoths. If you are looking for honeymoon cruises in 2021 to set sail after your holiday wedding, the above-mentioned voyages can make your dream come true as they set sail through some of the most romantic places on this planet. From sailing through some of the dreamiest wedding destinations to giving you highly romantic adventures, there are so many reasons to seriously consider hopping on a 21st-century love boat for your honeymoon.