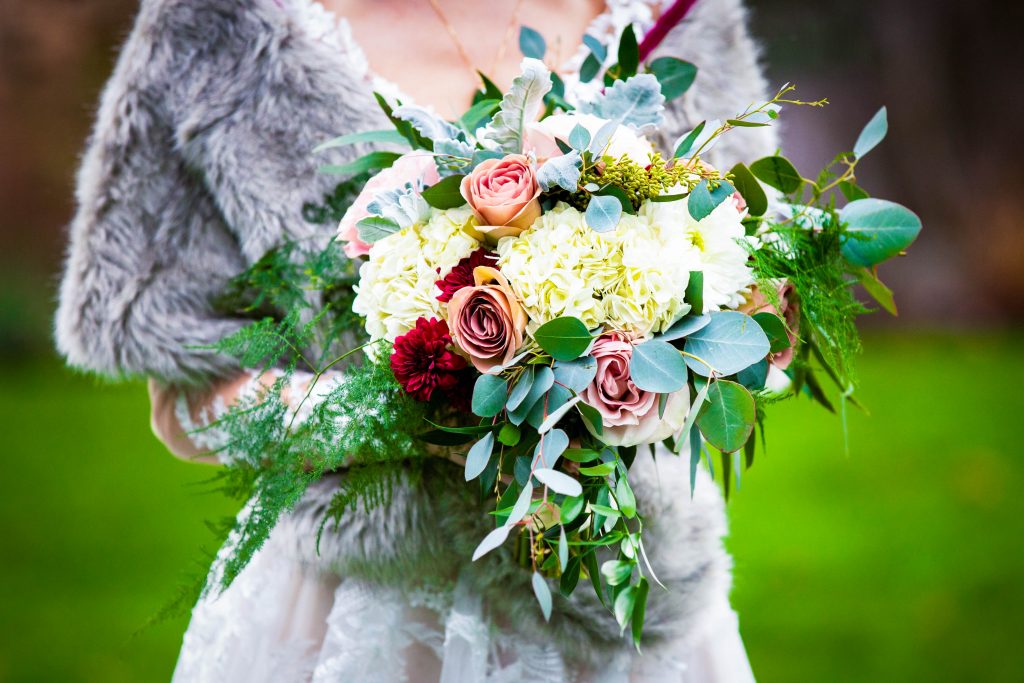 Probably the most amazing time that will ever happen in your lifetime, your wedding day, needs to be memorable and special in every possible way. Growing up you must have dreamt about your big day while looking at the mirror dressed up in a chic white dress and wearing your mother's pointy heels. And when it's finally time, you would naturally want everything to be impeccably perfect and immaculately detailed. Have you always imagined all the incredible ways to have the perfect wedding cocktail party? Or have you been scrolling through all the wedding décor ideas to elevate your wedding reception? Or thought about all the luxurious ways to wow your guests at the reception? To commemorate this moment as a once-in-a-lifetime occasion, it is only natural to opt for all the over-the-top wedding ideas that can go above and beyond with your wedding décor and details. Since starting your married life as a couple is a huge milestone, you will want your wedding style and aesthetics to match the grand celebration that can convey the magnificent personalities of you and your partner as a couple and convey the amount of love you have for your partner. Looking to shout from the rooftops about how much you love him or her? Here enter the glamorous wedding ideas and details that you have been looking for.
From the most jaw-dropping wedding themes for outdoor weddings to the cozy reception details for keeping your guests warm indoors, a glam wedding can be anything you want it to be. For all the couples who are looking to create a "wow" factor with a "more is more" and maximalist state of mind, you should never settle for anything less. After all, your wedding should represent who you are and if being lavish and extravagant speaks for your personality as a couple, go for all the unexpected wedding details. From monochromatic color palettes and complete looks to formal wedding dress codes to accommodating exquisite and stylish wedding flower trends and intricate wedding ideas, we are just getting started. Magical garden weddings, grand Irish Castle weddings, picturesque chateaus and vineyards reception venues, and fancy ballroom receptions can be amazing places and extravagant spots to host your glam nuptials. But with the right wedding décor ideas, you can transform any wedding venue into a dreamy and luxurious spot. And to help you bring all the extravagance for your winter wedding, read on!
Winter can be the most magical time of the year to tie the knot. Throwing a winter wedding fête can be the most magical experience for both the couple as well as their loved ones. What is not there to love in winter weddings?  Let's talk about glamorous winter color schemes to the festive reception entertainment ideas, there is so much to embrace. From the wintry florals decking up the mesmerizing winter wedding invites to the endless holiday music getting you ready for your Christmas holiday honeymoon cruise, seasonal winter wedding details can add a dash of warmth even to the frostiest days of the year.
Winter is becoming one of the most popular times to exchange "I do's" right after summer. The nights might turn longer and darker, but the wedding fireworks will shine brighter and the atmosphere will be merrier with big holidays like Christmas, Thanksgiving, and Halloween just around the corner. Winter weddings in warm climates are also known for being steeped in romance and magic. While your winter wedding date and Christmas might sound synonymous for your wedding guests, it doesn't necessarily have to be. Although you can incorporate holiday-themed wedding details to deck the halls of your wedding venue for winter nuptials, you can also embrace all the light and airy wedding ideas to inspire your guests with breezy aesthetics. From winter wonderland wedding photos with magical snowy backdrops to wintry wedding dress ideas to the best winter-themed wedding cocktails, here's everything you need to know to throw a festive fête worthy of the most magical time of the year.
Extravagant Winter Wedding Ideas For The Maximalist Couple:
Choose a luxurious winter wedding venue
When choosing a wedding venue for your winter affair, think about the theme. The easiest way to make your winter wedding feel right is to choose a location that fits the season well. Can you think of a place where people can stay warm irrespective of the chilly weather outside? A barn is a great place for a shabby-chic wedding, but a cozy ski lodge is about as beautiful as it gets for a mountain destination wedding. If you want a magical setting for a December ceremony, a botanical garden with a display of holiday lights can be perfect. A winter wonderland theme looks great in an all-white ceremony or reception room, while a rustic barn can give off the feeling of an elegant ski chalet and all the fun of apres-ski. Unless you live in a place where it's warm all year, most winter weddings will need to be held indoors so that everyone can stay out of the cold and the rain. Some of the most popular places for a winter wedding are:
Banquet hall and country club wedding venues: These venues are often all-inclusive and will offer most of your wedding services in one package. They are great for formal and traditional winter weddings.
Ski lodges and mountain resorts for receptions: Pick a beautiful place to get married where you can look out over snow-covered mountains and forests. The best part is that you and your guests can stay overnight at the venue and use all the amenities, like hot tubs and luxury spas.
Barn wedding venues: If you want a cozy venue for a rustic winter wedding, choose a barn. Just make sure it's well insulated, or be ready to provide space heaters and other ways to keep people warm.
Industrial-themed wedding venues: Industrial venues like remodeled warehouses, rooftop lofts, and old factory buildings will give your winter wedding a modern, stylish look. Look for a space with unique features, like brick walls or windows that go all the way to the ceiling.
Rustic winter wedding signs
Have fun with your winter wedding by putting up lots of fun seasonal wedding signs. Some of our favorites are "Baby, It's Cold Outside," "Be Merry and Bright," and "Joy to the World." These acrylic wedding signs can be very pretty with a winter color palette like forest green and gold color schemes. As guests arrive, a crown of dried flowers can also break up the color scheme and set the tone for the whole wedding.
Go for a wedding dress with long sleeves
When you get married in a colder month, you will be able to wear all of the long-sleeved wedding dresses. There are dresses with everything from illusion sleeves to high-collared lace necklines. Don't forget to add a stylish sweater or a fur stole or any other winter bridal cover-up to your bridal outfit to stay warm. Add a winter cover-up that is both stylish and warm for a look that is full of flair. Here is the jacket that this bride's outfit was based on.
Go for a bold lip color 
Another good thing about getting married in the winter? Having the freedom to try out a bold bridal lip color. During the summer, light pinks and peachy corals are popular, but dark bridal red lipstick or a deep plum can add a pop of color to your bridal look during winters. Make sure to schedule a makeup trial with your artist before your wedding day to make sure you get the look you want. If you want to try out different winter-appropriate lipsticks, bring pictures to show your makeup artist so they can help you get the same look.
Winter bridal accessories 
Even though your wedding dress may be the main center point of attraction, it's your bridal accessories that will make you look even better. You can channel your inner Greek goddess with a gold hair comb or a holiday-themed hair wreath that any bohemian bride would be proud to wear. Shine bright with a patchwork sequin cape or think about adding a faux fur stole if your ceremony will be outside.
Make it festive 
It's the right time of year to add holiday touches to things like wedding favors, decorations, and signature drinks. Simple things like a plaid tablecloth, place cards made of pine cones, or napkins with clever wordplay can help spread holiday cheer. A celebratory drink like a cranberry champagne cocktail or a pink peppermint cocktail can set the mood for your reception.
Go for a sweater 
Don't let the cold weather bring you down. Even though there are bridal jackets, boleros, and fur toppers, there's something sweet and casual about a sweater that you can just throw on. A cream-colored or ivory sweater to match your white wedding gown is a great way to add an extra layer without adding bulk. It will keep you warm and match your dress.
Winter-themed groom outfit
In the present time, it's just as important to find a wedding suit that fits the groom's personality as it is to find one that looks good on him. Try out different fabrics, color swatches, and patterns to stay away from a black tux. Consider wearing a tweed blazer with velvet pants for a mismatched look, or choose a subtle paisley print that will stand out in your wedding photos.
Fairy light decoration
Do fairy lights make everything look more magical or is it just us? Whether your wedding is inside or outside, a string of twinkle lights can help set the mood. A fairy light wall makes a very romantic background for wedding photos, and it's also very pretty to look at. Fairy lights can be wrapped around banisters and beams, put in lanterns as centerpieces, hung from trees, or used to line paths. If your venue is big enough, a wall of fairy lights can really set the mood. You can hang them from the ceiling, use them to decorate the reception tables, or string them together to make a majestic canopy at the reception. String lights around the trees to make a winter scene that looks like Narnia.
Winter invites with woodland themes 
Sometimes, having less is better. Sometimes, it's the little things that make the biggest difference. You can finish off your wedding invitations by sending them with stamps that have a forest or winter theme. If you can't find the right winter wedding invite designs online or at your local post office, you can always use vintage stamps, which will give your wedding stationery a certain wintry charm. You can often find themed bundles of vintage stamps on Etsy.
Dried wedding flowers and fruits
Dried wedding flowers are perfect for a winter celebration because they last forever. Dried flowers are often used to set the reception tables, make winter wedding ceremony arches, or hang things from the ceiling, but they also make great boutonnières. If you want something other than flowers, try dried berries. Fresh fruits aren't good for a wedding in the winter because not many are in season. Instead, use dried fruit as table decorations and centerpieces. Blood oranges work especially well, but you could also use dried apple and pear slices. Try putting them with strong herbs and spices. For example, a place setting of cinnamon sticks, fresh rosemary, and a slice of dried orange looks great. For a more modern vibe, go simple and striking with a white color scheme and accents of contrasting green foliage. Keep your tables really simple and use branches, pampas grass, and dried blooms for a contemporary feel. Splashes of emerald and gold can keep it fresh.
Give some modern touches 
We really like it when you add modern touches to your winter wedding décor. For a touch of modernity, try putting a rustic wooden table next to chairs made of clear acrylic. You could also switch out fresh wedding flowers for fresh greenery. Keeping it simple is the best option. On the other hand, a wedding cake with modern details or table cards with a geometric design will help to balance out more traditional elements.
Bridesmaids in muted color schemes 
Even though jewel tones like emerald green and ruby red are often associated with winter weddings, don't be so quick to rule out a more muted color scheme for bridesmaid dresses. Imagine a line of bridesmaids in gray dresses in front of a snowy background or a bunch of mismatched dresses in any color you want, think along the lines of dusty blue and icy periwinkle- how dreamy!
Set an outdoor winter wedding hot cocoa bar
How many ways can you think of to serve hot cocoa at a winter wedding? Think outside the box and set up a hot chocolate station bar with homemade marshmallows, peppermint sticks, and whipped cream. During cocktail hour, a specialty drink based on frozen hot cocoa is sure to hit the spot.
Accentuate a fireplace
Getting married in the winter is a good idea because you can decorate a charming fireplace. You can give your mantel a hygge vibe as the Scandinavians do by adding candles and garlands of greenery. If you are getting married around the holidays, you could also change the look of your fireplace with a beautiful flower arrangement or a wreath.
Cover the reception table with layers of velvet
Don't just give your bridesmaids crushed velvet dresses and accessories! Velvet wedding details can be amazing for winter affairs. Velvet is a luxurious fabric calling out to be used as a centerpiece on your reception table. Simple wooden tables with velvet runners, old candlesticks with blue candles, and cups with figs and pomegranates can be used at your winter wedding.
Go for a champagne tower 
A champagne tower is the best way to keep the bubbly coming. You might be throwing a wedding on New Year's Eve or a black-tie party in the style of The Great Gatsby. No matter what, a grand display of a champagne tower at your reception is sure to make your guests say "Wow!"
Make a memorable exit 
Be ready to make a memorable wedding exit, whether it's by a scenic gondola ride, a horse-drawn carriage, or a sleigh decked out in holiday cheer. You can make your wedding send-off as epic as you want. In the end, your choice of transportation will depend on where you are going. A gondola ride is a great idea for a wedding at a ski resort, but a sleigh with fleece blankets is more appropriate for a wedding in the country.
You will honestly not care if your perfectly coiffed wedding hair gets ruined due to the crisp air or the warm reception beverages become instantly cold, as your heart will be in celebrating the magical winter wedding details and ideas. Winter wedding receptions are all about warm drinks, cozy evenings, tasty snacks, and festive wedding décor that brings out the best of the season. Irrespective of the season you get married in, your wedding celebration will be remembered by your guests. But having said that, we have no doubt that there is something particularly magical about hosting a winter wedding. The snowy wedding portrait backdrops, the crisp air engulfing the senses, the cozy and warm aesthetics, the tropical-themed coastal honeymoon destinations, and the unexpected wedding ideas can make it feel unparalleled, as you gather together with your friends and family to celebrate your winter union. From scenic forest overlooks to cozy candle-lit spaces and the cheer of the holiday season, winter weddings bring a whole new level of romance.
The special season of winter can also bring the dreamiest winter honeymoon destinations to your wedding plan. After all, it's the most romantic time of the year! You might go for a full Christmas-themed celebration with seven-foot trees, sleigh rides, and mulled wine, or a simple and cozy winter wedding with white details as a nod to the chilly weather outside. Winter wedding inspirations can be translated into so many ways- from including chocolate on your wedding day with some cocoa and cookies to going for a bare minimum wedding theme with a light wooden palette. Winter weddings can be warm and cozy, or they can be elegantly cool. So do the wedding décor inspiration ideas. Winter wedding decoration ideas vary from settings that have icy tones and the beauty of neutral surroundings that lend elegance and sophistication to the ceremony and reception.