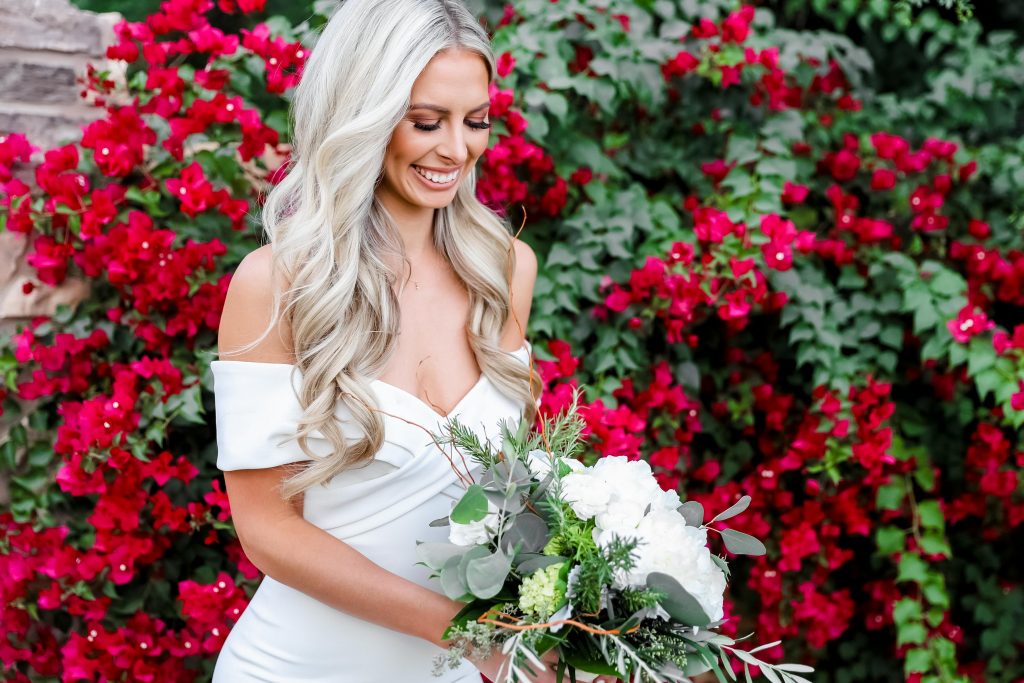 Everybody loves weddings! And if you ask us, we and our team of professional wedding photographers and videographers are just crazy in love with weddings (no matter which season couples are getting hitched!). There is some incredible and calming joy and excitement in watching two people who are head over heels in love with each other come together to profess their love and commit to one another for life! This exact visual is really just enough to bring a wide smile to anyone's face!
Amongst all the wedding styles, outdoor weddings have always been the most desired wedding style opted by couples throughout the years! Even we believe that there is nothing more beautiful than seeing two love birds sharing their "I do" moment surrounded by mother nature while the golden shimmer of the sun shines brightly upon them! There is no denying that outdoor weddings at romantic locations like rustic bars, the beach, or plantations are surely on the rise!
So, if you are a bride who is planning her big day at some romantic and luxurious outdoor wedding venue, we have something for you! We have rounded up some really incredible bridal hairstyles for outdoor weddings which are sure to give you some inspiration for how to style your locks for the most special day of your life!
Tousled Flower Crown
The very thing that you need to decide when it comes to your wedding day hairstyle for an outdoor wedding is whether you want your hair up, or keep it down and flowing, or just want half and a half! If you don't want your hair to be framing up your face while the romantic breeze creases your face, a tousled flower crown will be an ideal choice for a hair-up wedding day bridal hairstyle! In the tousled floral crown hairstyle, the crown will pull your hair up off your neck and back off your face, but will still look romantic and whimsical! With this kind of bridal hairstyle for your outdoor wedding, you will be able to flaunt the sensuous and sexy back design of your expensive designer wedding gown, and also your facial features will shine out bright as all the hair is tied in the back! All you have to do is ask your hairstylist to add a few springs of flowers from your bridal bouquet to perfectly resonate with your wedding ensemble and add a charm and also the fragrant touch to your overall outdoor bridal look! With this bridal hairstyle, we can assure you that your bridal portraits captured by our professional wedding photographers will turn out classic and marvelous!
Half-Up Fishtail Braid Hairstyle
A half-up hairstyle is nothing but an elegant bridal hairstyle choice to show off your locks while also pulling your hair back from your face! The fishtail braid is definitely an intricate touch to your overall bridal hairstyle look and will look gorgeous in all your wedding photos and wedding videos documented by our professional and talented wedding photographers and videographers! Adding a fishtail braid to your half-up hairdo holds a great staying power and will also easily hold back the layers or bands if needed to be! With this bridal hairstyle, you will also be able to put your bridal veil or a flower crown right above the braid for great versatility and a stunning look of your big and special day!
Low Loose Twist Bridal Hairstyle 
Low loose twist bridal hairstyle is incredibly sexy as the loose curls gracefully frame the face of a bride and her facial features automatically get highlighted! Brides who are planning to go for this kind of bridal hairstyle for their outdoor wedding celebration, trust us you will look nothing short of sexy and beautiful all at once! This sexy twist on a classic up-do paired with a low twist with a few errant strands that gorgeously frames a bride's face, neck, and shoulders in the best possible way! This kind of bridal hair up-do will not only keep a bride cool at her outdoor wedding ceremony and further wedding celebrations but will also give her hair great height and volume for picture-perfect bridal portraits for the best and special day of her life! We can assure you that with this kind of bridal hairdo, your wedding day bridal portraits will look absolutely amazing and incredible!
Bridal Hairstyle with a Classic & Vintage Knot
If you are a bride-to-be and think vintage is more of your style, then we have something for you! We can assure you that a simple low knot could be the right choice for you as it will make you look more elegant and timeless. The pinned-back look combines classic glamor with the effortless look for a memorable seaside wedding. Wearing this hairstyle for your beachside wedding will definitely make you look stunning and will also leave your partner breathtaking! In fact, you will also look mind-blowing in all your wedding videos and photographs! Our creative and talented wedding photographers and videographers will love capturing your bridal look in the best of frames!
Flowing Locks
Flowing locks are always in fashion! No matter where or in what season you are getting hitched, this bridal hairstyle will definitely elevate your bridal look and make you look than gorgeous and mind-blowing! These days our millennial brides are preferring to wear their hair down for the biggest day celebration of their life, and trust us the results are just spectacular! You can also opt for loose, natural-looking waves with an earth-tone leafy crown to flawlessly complement your wedding in a romantic botanical setting! This kind of bridal hairstyle will undoubtedly make you the trending bride on the internet, especially on Instagram! This bridal hairstyle is distinctly bohemian and is an ideal hairstyle option for all the boho brides out there! But, to add a bit of twist, you can straighten out your locks, or even glam them up with some ringlet curls to better suit your style, wedding dress, or even the wedding venue if needed!
Wrap Around Crown Braid
We all know that braids are both beautiful and whimsical. And going for this kind of hairstyle will undoubtedly make you look mesmerizing if you are planning a farm or an oceanside romantic wedding! A wrap-around crown braid offers a stunning combination of a fishtail braid with a more classic design that wraps around and pins to your crown! To add a little charm and grace to your bridal hairstyle, try adding some seasonal flowers, greenery, or rhinestone bobby pins to elevate your bridal look! You can also consider coordinating this hairstyle with your wedding party to have a coordinated look on your wedding day! Flaunt the same in your wedding party photographs snapshotted by experienced wedding photographers!
Classic and Timeless Braided Bun
A braided bun is always classic. In short, it is timeless like some other wedding essentials! If you are going for this kind of bridal hairstyle for your wedding day, trust us, you will look eye-catching! One of the major reasons why brides go for a classic and timeless braided bun for their wedding day look is that, under this hairstyle, the one section of the hair will be held back with a braid that incorporates into a gently curled bun for ultimate sexiness! All the brides out there who have shorter front layers that need to be held back securely, then there is no better bridal hairstyle than this one! If you are planning to get married at a location particularly warm, then this bridal hairstyle will give you all-day staying power! If by any chance you are a bride with a trending short hairstyle, then you can talk to your stylist about temporary clip-in extensions. All they have to do is match these extensions with your hair color palette as doing this will give you extra volume or length to create the look of your dreams for just one night!
The Ultimate Loose Side Chignon Bridal Hairstyle
The low and loose side bun surely has a distinctly 1920's feel complete with all the glamor of the era! A bride who is looking to bring the classic and timeless vintage look to their bridal look should go for this bridal hairstyle! Not only will they make a remarkable statement on their wedding day but will also look mesmerizing and enchanting at the same time! This classic bridal hairstyle looks nothing but stunning and beautiful with a side-swept bang, and can easily incorporate some bling like a headband, tiara, or intricate veil and in no time will elevate the overall look of a bride! If you have made up your mind to go for this kind of hairstyle, then ask your hairstylist to add some accents from your wedding day bridal bouquet to match the vibe with the outdoor setting of your wedding celebration!
Sexy Pinned Back Bridal Hairstyle
This is one of the best hairstyles for all the brides who are having short hair! It's nothing less than a blessing to have shorter hair and still be able to get the desired hairdo on the wedding day! If you have shorter hair, you can still get this stunning hair up-do with an endless bohemian vibe and standout amongst the celebration! You just need to ask your hairstylist for loose and wavy curls, and then have them all pin back at the nape of your sensuous neck in a fun chignon or twist! This stylish hairdo will not only create a lot of volume up-front but will also help you flaunt your chic curls perfectly! In fact, you will also be able to show off the sexy and sensuous back of your designer backless wedding dress!
Enchanting Bohemian Braided Up-Do For Boho Brides
All the boho brides out there who are blessed with long hair must try this bridal hairstyle for your big day without having any second thoughts! This loose, crisscrossing braid will not only give you a simple boho bridal feel but will definitely elevate your bohemian bridal look! Just ask your hairstylist to leave some strands to curl and then let them seamlessly fall loosely around your face and neck. Add a romantic touch to this secure style with some really serious staying power! Not only will you look incredibly romantic with this hairstyle but your mind-blowing facial features will also get highlighted and will look stunning in all your wedding photos and videos!
Romantic Curled Braided Crown
One of the best bridal hairstyles for brides who are planning a romantic beachside wedding for their big day! Just add a little bombshell factor to your beautiful braided crown only by incorporating a medium-barrel curling iron in order to create big, bouncy curls that gorgeously cascade down your back! In fact, you can also consider adding some lovely crystal accents into your braided hairstyle that can flawlessly complement your wedding gown too! But, if in case you have short hair, and want this bridal hairstyle for your wedding day bridal look, you can consider adding clip-in hair extensions to get the length and volume just right, but trust us, in the end, the result is so worth it that you will not stop admiring your hair even for a second on your wedding day! And compliments will be showering on you!
The Sensuous and Messy Braid
Well, we are pretty much sure that words like "messy" and wedding" shouldn't go together! But we can't deny the fact that messy is in trend these days! Yes, we are talking about messy bridal hairstyles! Just one look at this easy-breezy messy braid on a Pinterest board for your outdoor wedding ceremony will surely get you desiring your bridal day hairstyle! A perfect bridal hairstyle for all the brides who have short hair or layers that they don't like to stay put! The sensuous messy braid isn't meant to be perfect but is only meant to look stunning and sexy on a bride! All you need to do is ask your hairstylist to curl your strands first, and then finely and gently work them into a side braid! Don't forget to add on some flowers or cute baby's breath if you like that vibe for your outdoor wedding ceremony! If you are choosing this hairstyle for your wedding day, all you have to do is just make sure that one of your bridesmaids has a few bobby pins on hand in case you need them for touch-ups throughout the day!
Gorgeous One Side Pinned Back Bridal Hairstyle
If you are a bride, who just loves the idea of wearing your hair down for your big and special day, but also wants something to open up your face, why not consider pinning just one side of your hair back with an elegant and decorative pin or clip! You can consider adding a touch of "something blue" with your hairpin or clip to keep that loving tradition alive on your wedding day! For this kind of hairstyle, all you have to do is part your hair to one side and secure the side with less hair just by sweeping your hair up and back away from your temple, to have this stunning bridal hairstyle for a flawless bridal look! You can also consider adding some transformations to this hairstyle simply by pinning back the opposite side for a more dramatic and classic look! Trust us, this kind of hairstyle is an excellent way to flaunt your stunning and precious earrings, or just let a little air get to the nape of your neck to keep you cool outdoors!
No matter how you choose to wear your hair for your outdoor wedding ceremony, we are pretty sure that you're gonna rock the look and we promise our wedding photographers and videographers will capture stunning and fabulous bridal portraits of you in the most cinematic and creative frames!