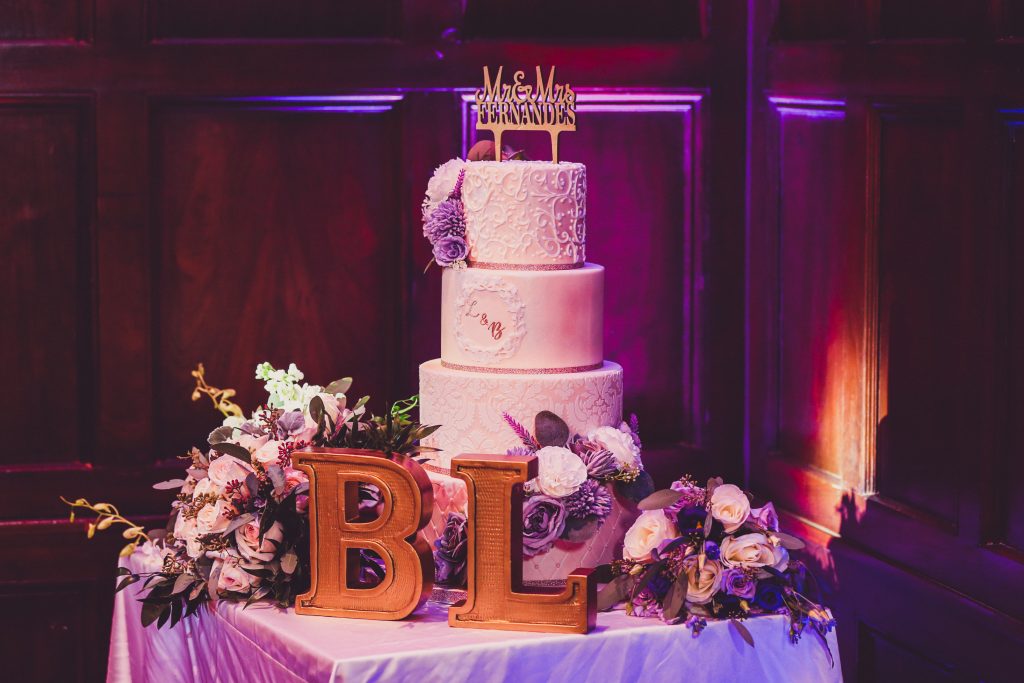 There is no doubt, delicate and pretty white florals, ample lush greenery, light or nude shade linens, and minimal decor, are some of the wedding ideas that never go out of style. And these days, our millennial couples who are engaged or getting hitched real soon are getting more and more inclined towards minimalist wedding themes that include an all-white color palette, acrylic details, and various mini-cluster centerpieces. As these are some of the simplest and enchanting wedding ideas that are quite easy to pop into the head when couples start their wedding planning. But, if you are a bride who is looking to have something extraordinary and out-of-the-box for her big and special day, then you don't have to follow this trend, at all! For all the brides and newly engaged couples out there who want to have a larger-than-life and over-the-top wedding day, then that is the celebration that you should be planning all by yourself! And to host a memorable wedding, all you have to do is fill your wedding day with the most glamorous wedding details!
A glamorous wedding theme is ideal, or we say an excellent decorative aesthetic for all the couples who are looking ahead to embrace a little bit of – or a lot – of wow factor on their wedding day! Opting for a glamorous-themed wedding will definitely speak to those with a 'more is more' mindset, since opulent details are the basic key to nailing the right glamorous wedding vibe! Going all classy yet bold with metallic wedding color palettes, fancy wedding day dress codes, and incredible celeb-inspired wedding decor ideas, are some of the finest ways that will surely elevate your glamorous wedding theme in no time! But, that is not all, in this blog we will be sharing even more amazing and fantastic glamorous wedding ideas and inspirations, so that you can host an unforgettable glamorous wedding real quick! So, whether you are a self-proclaimed diva (you gotta do what you gotta do!) and want to flaunt that side of your personality on your wedding day, or you simply want to make the most of your time in the spotlight (that will eventually happen, though!), consider this your glamorous wedding cheat sheet for your unique and glamorous wedding day!
Whether you and your partner are more black-tie ballroom, barefoot on the beach, or somewhere in between, our simple yet fantastic ideas will definitely help you in pulling off a glamorous wedding! It doesn't matter where you are going to marry the love of your life, with the below-mentioned ideas and inspirations, we can assure you that you will easily give your wedding day a glamorous upgrade with no extra cost and effort. Here we go!
Season
Your glamorous wedding is not restricted to any specific season. Just like there is no perfect time and season to fall in love! It is adaptable for any time of the year, completely depending on the color palette, wedding decor, and the wedding attire that you have selected for your wedding day! If you are thinking of hosting a glamorous wedding by bringing in all the seasonal elements, like planning a holiday-inspired wedding, you can absolutely incorporate the holiday-inspired decor ideas. But, just a piece of advice here, as you have a glamorous wedding on your mind, make sure you are keeping it subtle yet filled with glitz and glam! Because anything done in a classic and elegant way will make your wedding feel sophisticated and high-end rather than an overly thematic affair to remember!
Choose the Best Style
If "go big or go home" has always been your motto in life, then trust us you are a glamorous girl at heart, so, why should your wedding be anything less? Choose the style for your glamorous wedding that perfectly goes out with your personality and speaks out in the best way possible. You can simply start with stunning and custom-calligraphed wedding invites to clue all your wedding guests into the formality of your wedding celebration. In fact, for a more luxurious vine, you can opt for boxed wedding invitations (too much in trend these days) with hand delivery for a total wow factor! Before you go for your wedding venue shopping or book a team of professional and affordable wedding photographers to document your glamorous wedding day in the best frames, pick a flawless and glamorous wedding theme for your big day. The possible themes for glamorous weddings range from art deco, old-world glam to a whitewashed winter fête with loads of textured fabric!
Wedding Venue Idea
The initial step when hosting a glamorous-themed wedding is choosing a wedding venue that is relatively formal. The reason we are going behind a relatively formal wedding venue is that it will instantly elevate the complete vibe of your glamorous wedding day! A formal wedding venue will have both features in abundance- glamor, and boldness. Well, country clubs and luxurious ballrooms are a great starting point, since they are generally decked out with endless glitz and glam like enchanting chandeliers, shining marble flooring, and mind-blowing windows drapery! In short, for a glamorous wedding vibe, look out for historic and vintage wedding venues like the estates and mansions as they will effortlessly give your wedding an even stronger sense of grandeur!
If you are feeling super glam, you can also consider having a glamorous castle wedding. Hey, wait! To have a fairytale-like wedding in a castle, you don't have to travel all the way to Europe. In America, there are endless and magnificent castle wedding venues that will make fantastic backdrops for a swanky affair!
Glamorous Wedding Attires
Make your grand and dramatic entrance to your glamorous wedding ceremony in a wedding dress that sparkles, and radiates glam and glitz in every possible way! There are endless options to choose from when it comes to trendy wedding dresses. If you are going for a classic ball gown wedding dress adorned with a beaded bodice and layered skirt lending a dramatic statement, then trust us, you have chosen the best option. A Princess-style ball gown wedding dress will accentuate your figure and will divert all eyes to you the moment you will walk down the aisle towards your soulmate! All the modern brides, who are looking for a chic wedding dress for their glamorous wedding, should search for wedding dresses with intricate and exquisite details, such as delicate embroidery, and finest lacework! Trendy and funky brides out there, you must check out a colored wedding dress with an illusion bodice as it will surely elevate your whole glam bridal look! Don't forget to take your wedding gown's neckline into consideration when you are thinking of a perfect hairdo for a glamorous-themed wedding. Well, strapless sweethearts look flawless with a sweeping updo, whereas loose and messy waves gracefully complement the shape of a plunging V-neck-style wedding dress!
It is absolutely true that glam weddings are the best opportunities for brides to get playful with their wedding accessories! For an elegant glamorous wedding day look, you should opt for sparkly stilettos, statement-making jewelry, or a beaded hair clip as it will always add a touch of sparkle to your entire look!
No doubt, for the gentleman and his groomsmen squad, a formal tuxedo or suits in darker tones will be an ideal option for a glamorous-themed wedding. But if your partner does not want that traditional black suit, then they can always bend the rules with dark blue shades which are still considered formal but with a twist of more modern and fashion-forward flair. In fact, they can also go with a trend-forward velvet dinner jacket.
The Best Color Combinations for Glamorous Wedding
A glamorous wedding is all about luxury and elegance. And when talking about the best color combinations for a glamorous-themed wedding, you should always go for something refined and classy but don't miss out on including a hint of drama! Monochromatic tones (like the all-white or various shades of one hue) like the glam queen, Kim Kardashian, did on her glamorous wedding day. Or one or two neutral colors like gold, black, and gray are some of the best wedding color palettes for a glamorous wedding. Just a suggestion here, just add a bold accent color as it will tie everything together and will be a stunning setting for our professional wedding photographers to capture incredible shots! Some of the latest and trending wedding color accents that are perfect for a glorious wedding color palette include red, emerald green, and amethyst!
A glorious wedding is incomplete without sparkle, so don't forget to factor that in, especially when you are selecting the wedding color palette. Shimmering silver and shining gold always work great as accent hues for most color combinations, but a completely metallic wedding color palette is another option that we can assure you will love! Well, here is an alternative for gold and silver, metal hues, that includes copper and rose gold color combinations. Trust us, they always bring a modern spin to a glamorous wedding theme.
Bloom Ideas for Glamorous Wedding
Flowers always act as an extension of the wedding decor when it comes to glamorous weddings. You can never go wrong with classic rose centerpieces. So, all you have to do is ask your florist to create certain floral arrangements for your wedding day decor as it will not only stand out to your wedding guests but also in your wedding photographs!
You don't have to limit yourself to a single type of flower, you can always choose multiple flowers, but you have to make sure that the flowers that you are selecting exude luxury in the best way possible! Flowers like calla lilies, orchids, roses, peonies, ranunculuses, English roses, Juliet garden roses, and spray roses are some of the finest options that you can consider adding to your glamorous wedding decor! For bridal bouquets, a cascading style bouquet will surely add an instant splash of drama to your entire bridal look! To make it chicer, you can consider adding sparkling brooches, pearl strands, rhinestones, greenery, and long satin ribbons.
Get playful and experimental around the different styles of centerpiece to evoke the extra drama to the overall setting of your glamorous wedding. Bring in some lovely tall centerpieces that are in trend especially for glamorous weddings because of their eye-catching impact. Step up your floral game by displaying the blooms atop candelabras that are adorned with stunning crystal strands. If you are thinking of adding lower centerpieces, consider them placing in clusters on each and every table for a more added impact!
For more out-of-the-ordinary ideas, consider creating a floral-covered wall for your vow exchange moment, just like Kim and Kanye had for their 'I do' moment, or you can always have your wedding reception dinner under a lavish floral chandelier! The ideals are endless as the sky's the limit!
Glamorous Wedding Decor Ideas
Extravagant and opulent pieces are the two key elements for a memorable glamorous wedding. From multi-tiered shining chandeliers to impeccable and sparkling table linens, you must always look for luxe elements that will definitely stand out from everyday basics, making your wedding day a celebration to be remembered and cherished for years to come! Make sure that every element that you have chosen for your wedding day speaks for itself. Not the smallest detail should go unnoticed!
One of the instant and easiest ways to transform your wedding space into a glamorous and mind-blowing setting is simply by using fabric swag on the ceiling and walls! This will indeed create a dramatic effect, especially when paired with string lights. Trust us, this kind of decor idea will make your wedding guests swoon over and a bucket full of creative opportunities for our talented wedding photographers to snapshot mesmerizing wedding shots! You can also get experimental and try unique lighting options to change the overall look of your wedding venue in no time! Uplighting, pin spotting, and gobos always add a modern spin making the entire setting more inviting and dang romantic!
For brides who are planning to have glamorous weddings, here is a great thing about it. You can always incorporate various decors ideas that might be too avant-garde for other styles! Instead of going for those traditional and common chiavari or folding chairs, you can consider bringing in the ghost chairs, as they are the best alternative these days! For super classy and glamorous seating, velvet chairs are an incredible option (especially for winter weddings!).
Yes, there is such a thing as too much, so just a piece of advice here, don't go overboard with your wedding decor. We know you have a lot of ideas and inspiration for your wedding decor but always try to stick to one color palette as too many different shades will look busy and confusing to the eyes of your wedding guests!
Best Music Ideas for Glamorous Weddings
Are you also amongst those couples who are head over heels in love with the idea of a classic string orchestra but also don't want to give up on your favorite hip-hop songs? Well, in that case, you can always hire a band to serenade your wedding guests with some classic jazz tunes from Nat King Cole and Charlie Parker through the cocktail hour and wedding reception dinner, and then effortlessly change the mood of the entire setting by switching to a DJ for the second half of your wedding reception. Trust us, this way you and all your wedding guests will be able to cherish equal parts of entertainment and dance-party jams. And this kind of transition in the music will bring a touch of modernity to your classic glamorous wedding!
Cake & Dessert Inspiration for Glamorous Weddings
The bigger the better is the most used phrase when it comes to glamorous wedding cakes! A classic multi-tier wedding cake at a glamorous wedding is not just a cake, it is a work of fine art! For an alluring effect, you can ask your baker to dress up the tiers of your wedding cake with metallic fondant, edible gold leaf, cascading flowers, or elaborate hand-piped icing designs!
A classic and unforgettable glamorous wedding has to end with a bit of bubbly! So, take all your coupe glasses to create a lovely champagne tower as decor, and then end the most special day of your life in style with a celebratory toast. Cheers!!
In the end, we would say that there is no doubt that glamorous weddings have their own charisma and charm that can never be forgotten but can only be cherished with every passing day! So, host an extravagant glamorous wedding and let it become the talk of the town!