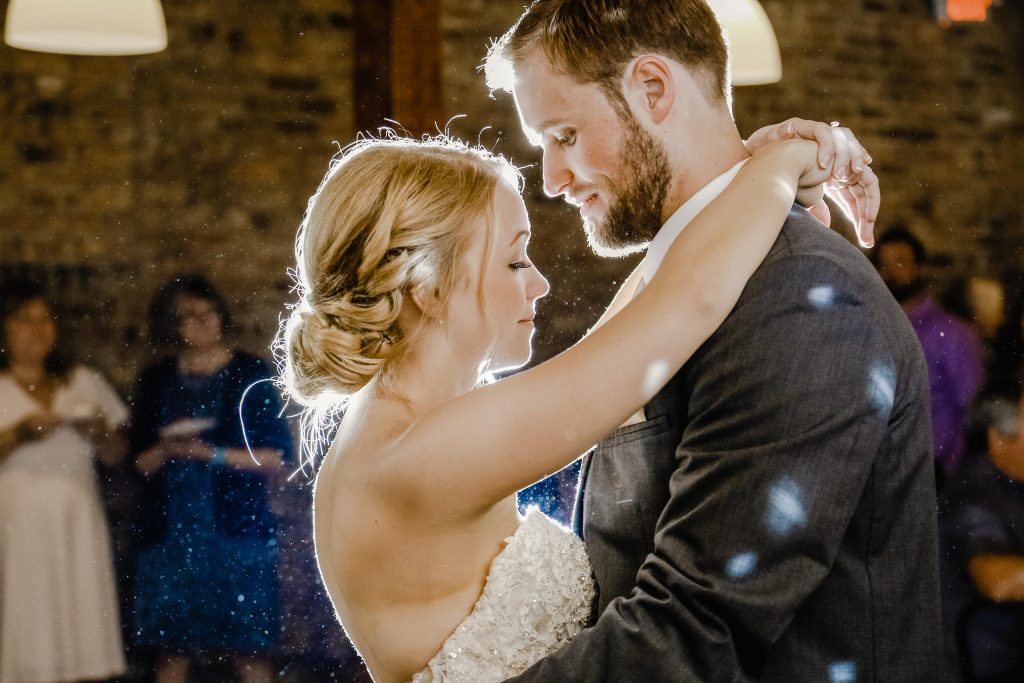 There is no second thought when hearing that we have come a long way since the sparkling decade of the 70s, but there is no denying that those golden details are still trending, especially in the world of weddings! Want to know what to incorporate into your big day to add a little Saturday night fever? Well, let us introduce you to those glittering details! Whether you just want a touch of retro glamour here and there, or the whole crowd dancing to the YMCA, these disco ideas reign supreme when it comes to a fabulous and glam wedding day celebration! Disco theme weddings and glamorous vibes always go hand in hand!
Wedding day decorations inspired by disco details never truly died, right? It just keeps reinventing itself in so many different and unique ways! And that is why our modern and millennial brides are looking for something out-of-the-ordinary when it comes to their wedding day celebration, and a disco-themed wedding is something that is actually catching up with our soon-to-be-brides attention and love! Well, not only for brides. A glamorous disco detail-inspired wedding is always a treat for our professional wedding photographers and videographers to shoot!
So, let's be real! Your wedding day is going to be disco-themed! So that means apart from all the glam and glitter, there also will be disco playing at your wedding right? Is it really a disco-themed wedding if there is no disco? (okay yes, it is, but hard to imagine for sure!). So why don't you allow all your wedding guests to embrace the boogie fever and inject a little disco detail and classic inspiration into your wedding scene? Cool and incredible, right? Just the way you have always envisioned your wedding day, nothing but just exceptional and memorable!
A disco-themed wedding is surely a new trend inspired by the 70's era of endless and sensuous glamour! So, if you are looking ahead to adding disco details to make your wedding a glam and unforgettable celebration, you can just not ignore the disco balls! It is absolutely true that disco balls are not exactly a new concept! From Studio 5 to Saturday Night Fever, the glittering and fancy disco balls have been used as an iconic centerpiece to parties, especially weddings! The use of disco balls to bring in the real and true vibe of glamour disco setting has not just started since the age of disco, but actually since the 1920s! The popularity of disco balls has not waned over the decades, so much, in fact, that these days all the newly engaged couples are looking ahead to bring in disco balls into their wedding day decor in the most creative ways, just because they want some out-of-the-ordinary to make their wedding celebration a cut-above-the-rest kind of celebration!
Well, gone are the days when the disco balls were only limited to be the center of the dance floor! Well, we must be thankful for their reflective, light-up-any-space magic, that they can be used anywhere when it comes to wedding decoration! These days disco balls are being used in everything! From large-scale installations (say hello to the photo booth backdrop) to stunning aisle markers, so that when you walk down the aisle the whole pathway gets lit and you can actually make the saying "The light of my life" true for your sweetheart, and much more! And let us all be real for a while: disco balls have the power to take any wedding celebration up a notch so all you just wanna do is jump on this decor trend for your own big and special day as soon as possible! Trust us, it will not only leave your wedding guests in great amazement but will elevate your professional wedding photography game with mind-blowing decor ideas!
No matter if you are not sure whether you wanna go full-on disco ball crazy for your big and special day, you can always consider them into your wedding day details without completely making it all about disco ball and glitters! You can always consider going for smaller touches, like mini disco ball escort cards for your wedding guests (trust us, we have seen them, and they look absolutely adorable!), or can even consider printing them on a graphic wedding invitation to give all your wedding guests a hint at how fun your glam wedding filled with disco details will be!
For all the brides who are looking for unique and extraordinary disco details for their glam wedding, we have got you covered! In this blog, we will be talking about some of our favorite ways to mix disco balls into your wedding decor! And, lastly, to bring in the 70's era of Disco to your wedding day, you don't need to bring in the bell-bottom fashion (although you can, the choice is all yours!).
A Classic Disco-Theme Wedding
If you and your sweetheart want an all-out dance party for your wedding day celebration, consider making disco your wedding theme! All that glam and glitter will surely elevate your wedding day experience and will leave a lasting impression on the hearts and minds of your wedding guests! We can promise you that a disco theme wedding will undoubtedly lend itself to a fun, high-energy wedding celebration! To be honest, to us, this sounds like a recipe for a night to remember for years to come! Not only you and your darling, in fact, but your wedding guests will also enjoy to the core getting transported back to the 70's era of disco!
Print Disco Theme Wedding Invitations
So, now that you have planned to host a disco-themed wedding for your big day, how about sending out wedding invites to all your wedding guests with a bit of disco touch? Does it not sound cool and incredible at the same time? Well, you can have a wedding day invitation that has a kitschy, retro vibe highlighted in a modern and chic way! You can consider bringing disco balls into the design of your wedding day invitation cards without being overtly sparkly and glitter! Trust us, this is indeed a fun and exciting way to give a hint to your wedding vibe without being too literal!
Personalized Paper Good Giving Out Disco Vibes
It would definitely be a great idea for you to add disco ball embellishment to day-of paper goods like drink stripes, signage, and matchbox favors! This will not only elevate your wedding day decor game but will also make your wedding guests swoon over each and every detail of your wedding day! You are looking out for other creative ideas, you can search the Pinterest boards and Instagrams reels, as they are full of DIY wedding decor elements! You can also consider creating a custom disco ball icon with the addition of a smiley face!
Plan A Disco-Themed Photo Shoot
There is no denying the fact that your wedding photos will be one of the most important parts of your wedding day! For a couple, their wedding photos are nothing less than a treasure that they will love and cherish for the rest of their lives! Now that you have a disco-themed wedding on your mind, why not pose for some wedding day couple portraits that stray from the standard? Get creative with your wedding photos, like play around with a disco ball ( or just simply throw it around like a beachball) with your darling during your formal portrait session to loosen up and get some fun-filled candids! You can also have a game of catch with the disco ball with your bridesmaids being on one side and handsome groomsmen on the other! This will indeed give plenty of photography opportunities to our professional and talented wedding photographers to capture the fun and incredible wedding photos in the best of frames!
Frame Your Wedding Altar With Disco Balls Glitter
Well, disco balls seem to be more of an obvious choice of decoration element at a wedding reception, but trust us, they can be added into your wedding ceremony decor to bring in the alluring and spectacular disco vibe to your "I do" moment! It's your wedding day and you are the creative director of your wedding day decoration! You can do wonders to your wedding altar and create magic with disco balls! You can use disco balls and scatter them around your wedding altar to highlight the touch of whimsy and peek at the party to come! This will not only elevate your wedding altar decor game but will also give new and unique ideas to all the soon-to-be brides!
Disco Ball Inspired Wedding Altar Decoration Ideas
A disco-themed wedding is incomplete without a classic disco ball front-and-center adoration! Well, now you can also do that! You can adorn your wedding ceremony altar with pampas grass  with a fun tinsel backdrop to set the overall scene for sure-to-be fun and memorable "I do" moments! This will undoubtedly bring in the hip and chic vibe to your overall wedding day setup!
Line The Aisle With Disco Balls
As we already mentioned above, disco balls are indeed great decor elements for wedding receptions, but why not do something unique and out-of-the-box by bringing them into your wedding ceremony decor? You can combine disco balls of various sizes and then combine them together as aisle markers to bring in the twist of decor to the simple and usual aisle decor! You can mix some of your favorite or seasonal blooms with these disco balls and create an exceptional experience for your walk down the aisle moment!
Make Special Disco-Themed Inspired Napkins
Before we go ahead and give your endless ideas and inspirations about how to incorporate disco balls at your wedding reception, let us take a moment to remember that a disco ball illo can be easily printed on basically anything, including a clever cocktail napkin for cocktail hour! You can get disco balls printed on the napkins and woo all your wedding guests during the cocktail hour!
Go for Two-in-One Escort Cards
Combine your escort cards with cute and adorable mini disco balls! Trust us, together they will make a perfect way to greet your wedding guests and guide them to their seats at your wedding reception dinner! Not only will they set the overall mood and ambiance of your wedding day celebration but they will also befittingly double as party favors! Escort cards and mini disco balls are indeed a perfect combination for your disco-themed wedding!
Elevate Your Tablescape Game With Small Disco Balls
If you believe that you are a fashionista bride and your motto is "go big or go home " think of the idea of mixing disco balls into your tablescape at your wedding reception! Disco balls when placed on the table set will undoubtedly make a big and remarkable statement! Consider pairing the whole wedding reception tablescape with mirrored chargers, lots of pastels, and an explosion of flowers punctuated by scattered disco balls! Trust us, it will display that will leave all your wedding guests enchanted for the rest of the night!
Create A Photo Backdrop
Using disco balls as a photo backdrop is not only a great way to flaunt the disco vibes in all your wedding photographs but it is fun too! If you ask, one or two disco balls in the background do not make a great impact on a great installation of endless disco balls in the backdrop! Too many disco balls of different sizes in the backdrop will make a statement and a classic setting for all your wedding photos! You can go for other disco elements in your photo backdrop as well and we assure you that all your wedding guests will love posing for the camera all night with such an alluring and fantastic backdrop!
Think of Creating A Light Show to Woo Your Guests
There are endless ideas and ways when it comes to lighting your wedding reception space! But, when you are in full mood to go all disco balls, just don't forget what disco balls are all about! All we want to say is that take the best advantage of their light-reflecting quality and make a show of the shimmery effect that gracefully comes from pairing disco balls with spotlights or the traditional fairy lights! This kind of light setting will not elevate your entire wedding venue but will also leave everyone in great amazement!
End The Special Night With A Pinata! 
There are endless ways to surprise your wedding guests, but nothing can ever be compared to the surprise and amazement your wedding guests will experience when you will end the most special and memorable night of your life with a pinata! A pinata during or after your wedding reception is indeed a fun and extremely unexpected surprise that will just keep the party vibes going. Talking about a pinata, nothing says party quite like a shimmery disco ball, so why not combine the two together and make a greater impact on your wedding guests? You can consider filling up the pinata with fun grown-up treats, like koozies and glowsticks, and, ok, maybe some candy because adults love candy too!
Summing everything up! If you love parties and enjoy glam, and you want all your wedding guests to enjoy party fun on your wedding day too, all you have to do is all disco balls to your celebration and voila, everything is what you have always wanted and desired!