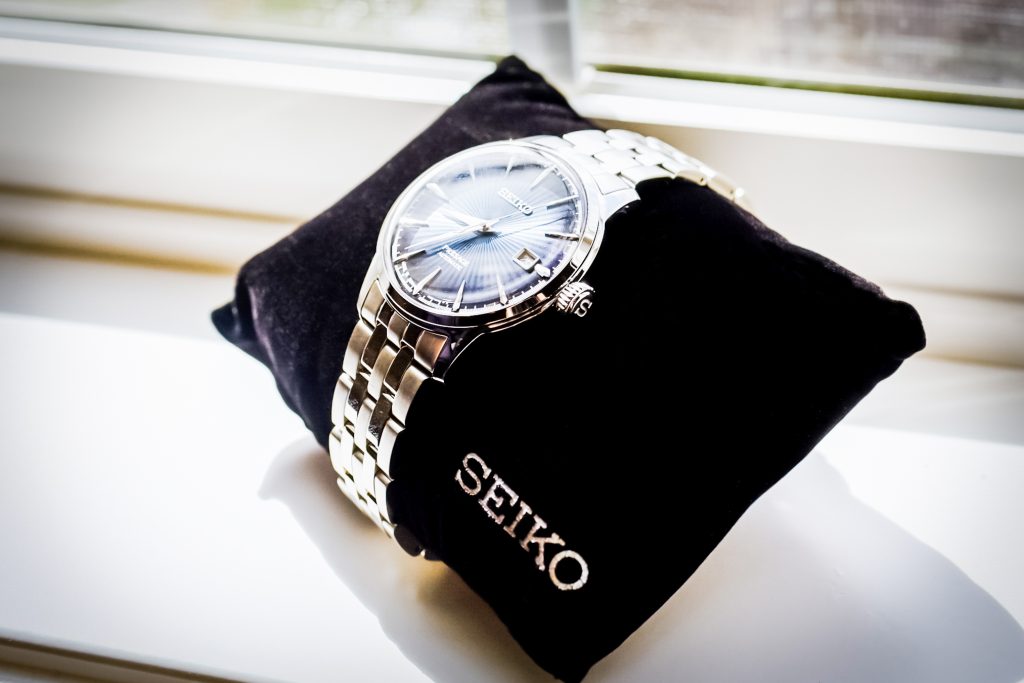 Do we even need to get started on how much you need to do while planning your wedding timeline? With so many important things to keep in mind, there are also important people you would want to address at your wedding. From planning out outfit ideas for the mother of the bride and the groom to showcasing the importance of some of your closest people, accommodating and every detail in your wedding planning is not at all breezy for starters. For instance, you might want to incorporate a sentimental way to honor your grandparents at your wedding or even include wedding etiquettes that are considered to be outdated because you hold them close to you. Like planning to have your first look with your parents or including a sentimental poem in your ceremonial vows. There is no right or wrong way to go on about this, is it?
Among all the important people in your life, your father has been there for every significant event and big milestone, from teaching you to ride a bike to him dropping you off at college. And at your wedding, you can make a big gesture of showing your love with a special gift. Whether your father was there for you on your wedding day or not, Father's Day is a wonderful time to honor your relationship and thank him for everything he does. Your wedding is also an excellent time to honor your future father-in-law. Show him how much you appreciate his role in raising your spouse this Father's Day, and how excited you are to be a part of such a wonderful family. It's also a great way to strengthen your bond if you haven't already. Father's Day-inspired wedding gifts are a great way to honor all the father figures you have on your guest list. Whether it is a personalized storybook that matches your glamorous wedding ideas or a quality custom engraved decanter gift set, your choice of Father's Day wedding gift will say a lot about your personality and the relationship you have.
We have rounded up some of our favorite gifts for dads at nearly every price point, ranging from accessories and shoes to sports, cooking, and personalized finds. What's the best part? Almost all of them can be delivered to your front door from different brands, making it simple to put together the perfect gift just in time.
Amazing Father's Day Inspired Wedding Gifts For A Classy Dad:
Custom engraved decanter gift set 
With this custom engraved decanter gift set, turn your future father-in-law into a philosopher and keep the party going long after the ceremony is over. The personalized whiskey glasses will help them empty the handmade crystal clear glass decanter, which will hold 26 ounces of their favorite whiskey or bourbon! He will remember his role as a dad in your wedding party and the thoughtful gift you gave them every time he chooses to dress up a bottle of whiskey and show it off on the top shelf.
Personalized wooden watch box 
The most elegant way to store and protect his favorite watches, a wooden watch box can be given as a thoughtful wedding gift to your dad. This personalized wooden watch box from Mark & Graham is made from sustainably sourced acacia wood and features an engraved brass diamond on the top, soft linen lining, and slots for five watches. The top closes with a click and can be locked with the brass key that comes with it.
Engraved pocket watch 
Gifts for the father of the bride from the groom (or the other bride) can be tricky as you would want to give him something you are proud of, but it's a little early for anything sentimental! If that's the case, monogrammed gifts are the way to go. Why not go the traditional route and get a keepsake for keeping track of time? After all, the groom's father can't be late for the wedding! An engraved pocket watch that can be personalized with the initials of your future father-in-law is the perfect gift for the occasion.
Custom wedding frames 
Father-daughter portraits have always been considered to be one of the top ten must-have wedding shots lists! For your father, the dance he shares with you will be one of the most memorable moments of your wedding day. So why not frame a photo of the memorable occasion and personalize it with the lyrics to the song you danced to together? It's a brilliant wedding gift for your dad. The only thing you will need to add is your photo because the personalized frame from Etsy comes with a custom mat! Quotes like "Thank you for walking by my side today and always," can be engraved on this wooden frame. Put a cute picture of you and your father when you were younger in it. He will be able to swap it out once you have received your wedding photos.
Engraved tie with photo 
Some of our favorite Father's Day gift ideas for the bride can be found on Etsy, including a variety of meaningful personalized gifts he can keep forever. This Etsy seller can make a custom tie patch out of a photo of you and your father. If he already has a favorite tie, we recommend purchasing the patch separately. You can have it sewn onto a new one if it doesn't fit. When it comes to shopping for special occasions like this, wedding photo gifts are always a good choice. Over a throwback photograph of you and your father, the Etsy seller can write a sweet note. What's the cherry on top? It's shaped like a heart. Because your father will almost certainly be wearing a tie as the father of the bride, this is a great way to personalize and elevate the look. This tie patch features an embroidered note and a photo of you and your father. Your father will appear to be wearing a regular tie from the front, but you will both recognize the sentimentality of the message underneath.
Personalized cufflinks
Cufflinks are a timeless choice for a gift for the father of the groom and bride that he can wear on his wedding day and beyond. This unique pair of cufflinks is made of rhodium plated base metal and enamel and can be personalized with a single bold initial for a unique touch. These aren't just any cuff links, these are a one-of-a-kind gift for the groom's father for the father of the bride, which he will be proud to wear with his suit on the wedding day. Make a pair with your wedding date engraved on them for a sentimental keepsake he can wear on his sleeve. Sentimental wedding quotes like "Father of the bride" or "I will always be your little girl" are also great. Choose a pair that reflects the interests or personality of the father. We recommend these awesome Millennium Falcon cufflinks if he is a big Star Wars fan. And if he's not a fan of the movie franchise, the site has plenty of other themed cufflinks to choose from.
Personalized golf ball set 
It's always a good idea to motivate your father to pursue his interests! If he's a golfer, he will love a golf ball set that's been personalized just for him from the house of Mark & Graham. This wooden keepsake box contains a dozen personalized golf balls, tees, and pencils. He will probably want to proudly display the wooden box because it can have his monogram engraved on it.
Broski Barrel
This is an incredible Father's Day reception gift that exudes manliness! This two-liter steel banded oak barrel from Groovy Groomsmen Gifts comes with its stand, spigot, and bung, making serving and filing a breeze. Before using it, it comes with instructions for curing, cleaning, and sanitizing the barrel. Your dad or future father-in-law will be ecstatic when you hand this over to them because it was built for a hobby and looks fantastic!
Monogrammed whisky glasses 
Monogrammed whisky glasses are an excellent way to say thank you to the father of the bride and uplift his bar game. His favorite cocktails, such as Old Fashioneds or Whiskey Sours, will look (and taste) even better with a classic gold letter and glass rim. Provide all of the necessary ingredients for your father to make his favorite drink in these glasses. This sleek set can be ordered in a set of four to add a little zing to the whiskey-drinking game. These aren't your grubby bar glasses, nor are they something Grandma would use for Thanksgiving. Bring out the good stuff in a set that will turn your whiskey into a moonshine tuxedo and make your father feel like a hero on your wedding day as he drinks with his friends at the reception rooftop bar. The glasses can be engraved with one letter, please enter just one letter when personalizing.
Deluxe 20-Piece Grill Set 
With a new set of grilling tools, you can help your father-in-law up his grilling game! Cuisinart's 20-piece collection includes tools for grilling classics like hamburgers and hotdogs, as well as fun treats like corn on the cob and kebabs. This is an excellent Father of the Bride gift for couples planning spring or summer weddings, as it encourages your father to continue his favorite cooking hobby after the wedding. If you always find him in the backyard flipping burgers, a set of sleek barbecue tools in a keepsake case is the perfect gift. Finish it off by personalizing the case with a funny phrase like "Best flippin' dad."
Personalized cotton socks 
So that even his feet feel dapper, have these super-soft Pima cotton socks custom knit from Uncommon Goods with his name and initials. They are a lovely present for the groom's father, step-father, or whoever will be walking you down the aisle. It's all about the sentiment, not the price tag when it comes to the best gifts for the father of the bride. These simple but unique socks are designed for your father to wear as he walks you down the aisle.
Illustrated wedding portrait 
Are you looking for a thoughtful FOB gift from a caring daughter? An illustrated portrait of your family on your wedding day might bring back the tears. It's fine to purchase a joint wedding gift for the bride's father and mother if you find something they will both enjoy. On your wedding day, this Etsy seller can create a custom illustrated portrait of the three of you. It's entirely up to you whether or not to include a message beneath the image. To pull this off before the wedding, you will need to provide the Etsy seller with a lot of information about your outfit. Alternatively, wait until after the wedding and send a few photos as a backup.
Your wedding day is first and foremost a celebration of your relationship with your partner, but that doesn't mean you shouldn't use it to honor other important relationships in your life as well. Do you want to express your gratitude to your father for all he has done for you? A father-of-the-bride gift is a thoughtful gesture that shows him how much you value their relationship. Not only that, but it's also a lovely reminder of this particularly memorable period in your life. In certain parts of the world, it's customary to buy gifts for both the father of the bride and the groom, but don't worry if you haven't thought about it until now.
The above-mentioned Father's Day gifts are great, whether you are just starting to plan your wedding or are a few weeks away from walking down the aisle. You may be considering a unique wedding gift for your father as your wedding day may hold the same significance for him as it does for you. He will most likely be walking you down the aisle, giving a speech to all of your guests, and dancing with you on your wedding day, in addition to assisting you every step of the way. After all, these little things are going to create wedding moments to watch over and over again! So, what can you get the father of the bride as a gift that reflects his interests and style while also being sentimental? These thoughtful Father's Day ceremony gifts will bring tears to dad's eyes or impress your future father-in-law!