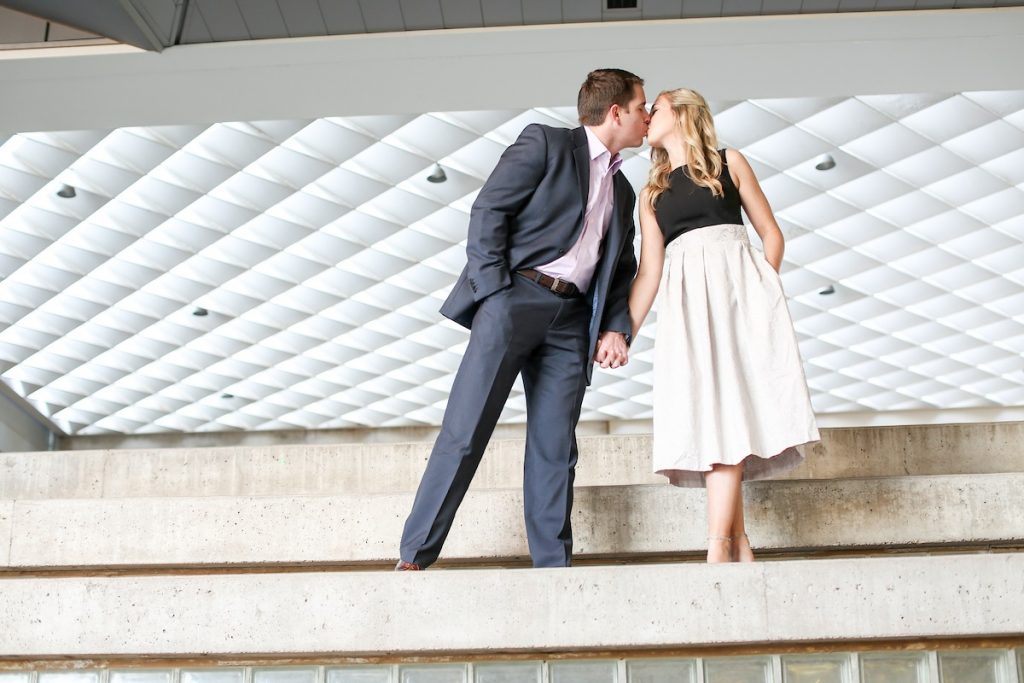 Reeling and coming out of a year that 2020 was, we can't wait to celebrate love once again without thinking about anything in the world. Just because you and your love are hunkered down at home, it doesn't mean that you need to take day dates and date nights off the table. We all have seen how the world got used to being confined inside and yet that didn't stop anyone from having fun, and people came out with their own innovative ideas to entertain and relax in their own homes.
With the onset of Valentine's Day 2021, we are more than excited and thrilled for our lovely couples as they look forward to connecting and celebrating love all over again. Whether you've been married for 30 years or planning your wedding in 2021 where this will be your last Valentine's day as bachelors, strengthening your relationships with some creative stay at home date night ideas can make you feel more grounded and secure, especially in the face of uncertainties which can in turn help to quell stress and anxiety.
Some date night ideas are truly better than a Netflix marathon. We couldn't help but think that there are some bewitching powers behind Valentine's Day 2021 falling on a Sunday! If you are a couple who is doing wedding planning during COVID or just have started to see each other and recently felt butterflies in your belly thinking 'is she the one?', we've got you covered. Your reasons for staying at home on Valentine's Day might be different- maybe you have kids and going out in the middle of winter isn't the perfect idea for you or prefer to be warm at home and snuggle with your love in the season of love. Whatever may be the reason for staying at home on Valentine's Day 2021, we've come up with tons of options for cute and out of the box date ideas at home.
Some of our favorite home date ideas for Valentine's Day 2021:
•  Fly a mile high 
Looking at your city or the pristine countryside from a bird's eye view with your partner is definitely a thrilling experience that you would love to indulge in. You can hire a private jet charter and choose your favorite city or town to fly over and enjoy the beautiful landscapes and vistas while holding each other's hands. The panoramic views of your favorite place will surely impress the love of your life and you will cherish those magical moments created on this Valentine's Day throughout your lifetime.
•  Date on a yacht 
Not a very aerial person? Who wouldn't love spending time on a luxurious yacht that is ready to take you around the sparkling turquoise water? Plan out a luxurious dining experience with gourmet cuisine options exclusively for you and your love on a private yacht. You can also park your private yacht in an exclusive yacht club or take it to your favorite city and take a trip around while spending some unforgettable moments with your sweetheart. Nothing speaks romance and timelessness like walking up to a candlelit ambiance with an avid selection of roses and wines, as you partake in an unparalleled dining experience with soothing melodies of violin or saxophone in the backdrop, especially during the golden hour.
•  Turning your bedroom into a luxe hotel room
If you cannot go to a fancy hotel, how does bringing in the luxurious hotel experience to your own bedroom sound to you? For an ultra-luxe and romantic stay at home date night idea turn your home into a fancy hotel room by including some creative ideas. You can start this brilliant date night idea by stacking up your bathroom with some fancy body lotions and other skincare products, especially in a pretty jute basket with tied ribbons. Go on to light a few scented candles and turn on some soft music that is loved by your partner. Upon this, place a bottle of champagne in a bucket of ice near the bed and sprinkle the linens with chocolate-covered strawberries and sweet-smelling flower petals. You can order your favorite food from your favorite luxurious restaurant and eat it in your bed, and watch your favorite movies while pretending that you're watching hotel pay-per-view. Prepare for a simple breakfast in advance and extend your date night to the next morning to feel oh so luxurious.
•  Set up a spa date 
One of the best Valentine's Day date ideas is to arrange for a home spa date that will not only be romantic but also unwinding and relaxing. Known to be one of the most favorite date night at home ideas amongst couples around the world, home spa date lets you slip into your style robes and slippers and indulge in decadent skin treatments or begin with a romantic couple bath, a warm sun bake incorporating essential oils and clay, and a refreshing rinse, before concluding with a luxurious home massage of your choice. This Valentine's Day, pamper yourself and your partner and combine an aromatic bath and bring in your favorite beverages with fresh seasonal fruits and homemade spreads. All this while you can sip refreshing cocktails or fresh juices, snack on light bites, and sneak in a nap à deux.
•  Exclusive movie date 
One of the most timeless and classic date ideas– a movie date night will never go out of fashion. But if you love exclusivity and privacy, you can book the entire cinema hall to screen the favorite movie of your partner. Even if you have watched 'The Notebook' or 'P.S. I Love You', watching it with your favorite person on earth will definitely hit differently, especially on the most romantic day of the year. Watch his or her favorite film, and alongside you can bring in your flavor of crossover by indulging in champagnes and popcorns. To elevate this experience of romance and love, ask the movie theater staff to add a custom-made clip of all your happy memories together along with a sweet message that will reverberate your love story more than the rom-com story playing on the screen.
•  Travel-inspired dinner at-home date night
This inspirational Valentine's Day date idea is great for times when you cannot travel, or want to stay in your home with your sweetheart, as it can be customized in so many different ways. You can start by picking your favorite country that you have visited or have always been planning to visit and cook your dinner together inspired by the cuisine of that specific country. This home date night idea is perfect for wanderlust couples when they cannot travel. For instance, if Italy is your favorite vacay destination for new beginnings, make homemade pizza and pasta together from scratch, or if you have always wanted to visit Japan, learn to make Sushi together and pair it with shake. To elevate your at-home dining experience, try to elongate this adventure by trying your hands to make charcuterie boards, and elaborate dinner packages.
•  Rent a luxurious car 
Even if you own ten luxurious cars or you've been eyeing one specific kind for next summer, rent out and plan an aimless ride around the city in one of the most sought out luxurious cars with the love of your life. For all the newly lovestruck couples, this is the chance for you to create memories that you will cherish throughout your life and, for couples that have been together for years, it can be your once in a lifetime opportunity to relive your old and carefree days. Driving around without a destination by renting out an extravagant car like Bugatti or Lamborghini will definitely hype up the royal feel and the measurable thrill that you will feel will stay with you for a long-long time.
•  Home date night picnic
If staying a low-key silent night with your sweetheart is your favorite idea of a romantic date, then this classic home date idea of having a picnic will never disappoint you. Don't we all love going to a nearby park or beach and setting up a delicious spread with a nice bottle of rose and spending the day just relaxing on a picnic blanket? If you cannot go out for your picnic date, you can always bring the picnic home! You can set up the entire picnic spread in your living room or the backyard. To spice up things, even more, invest in a movie projector and screen a movie in the backyard. This fun Valentine's Day home date idea can be enjoyed with your favorite snacks and drinks, while you quietly snuggle with your partner and get cozy while enjoying your favorite feel-good movies.
•  Indulge in your favorite adventure activity
As crazy and thrilling as it sounds, for the adrenaline junkies out there- this can be your dream date for Valentine's Day 2021! Make your Valentine's Day exceptionally memorable by exploring the underwater world as it can give you an exotic experience that cannot be found in urban towns and city lights. Sign up for your favorite adventure sport, the one that you've always planned to do together- whether you have always dreamt of jumping off the high skies while skydiving over Mount Everest in Nepal or going for a hot air balloon ride over Cappadocia in Turkey, or bungee jumping in Queenstown, New Zealand. When it comes to your adventure travel bucket list that you've always dreamt of doing with your partner, the sky's the limit.
•  Wine tasting at home 
As fancy as it sounds, you'll love going wine tasting especially when it comes with an assortment of the favorite cheese types. This easy indoor home date night idea is pretty easy to set up, as you can get started by bringing in mini cheese boards and tasting glasses, which you can furthermore personalize as gifts of luxury just by adding your initials or names to the items. Start off by selecting your favorite selection of wines and champagnes, or get your hands on hand-crafted bottles of wine from local and intentional wineries, along with some of the tastiest assortments of cheese. You can also invite your couple friends for a stay at home date night idea and turn it into a double or triple date. If you are not a wine person you can pick any theme- whiskey, ice cream, cookies, chocolate, whatever and lay out a bunch of different options.
•  Host a game night or play a couple of trivia games 
Trivia nights are great for creative home date nights! Host a game night with your favorite couple friends or host it exclusively for your sweetheart. It's one of our favorite ways to have a date night at home. It is important to put away your phones so that there is no diversion or disturbance on this special night. Open your favorite bottle of wine and set out a cheese board and challenge each other for some of our favorite couple games that can be played together on this Valentine's Day. From classic board games like chess and monopoly to 2 player card games like rummy, gin, or blackjack, a game night is a fantastic at-home date night idea for a group date or a double date. Also hosting trivia nights will help you to know each other more and have different conversation topics, like discussing the wedding day timeline if you are planning your wedding or the things that you have been thinking about while prioritizing your wedding budget. Apart from helping you to know each other more, hosting a couple game night will open doors for new topics of conversation.
There are moments, and then there are precious moments of love that act as a pair of warm and fuzzy socks on a chilly winter night. The coronavirus quarantine has been challenging for so many couples around the world, and this Valentine's Day will bring fresh new breath and pose as a palette cleanser for new beginnings. Hence keeping a genuine and joyful connection with our significant other is more important than ever as healthy relationships are based on a continuing renewal of desire and friendship through shared experiences and focused time together.