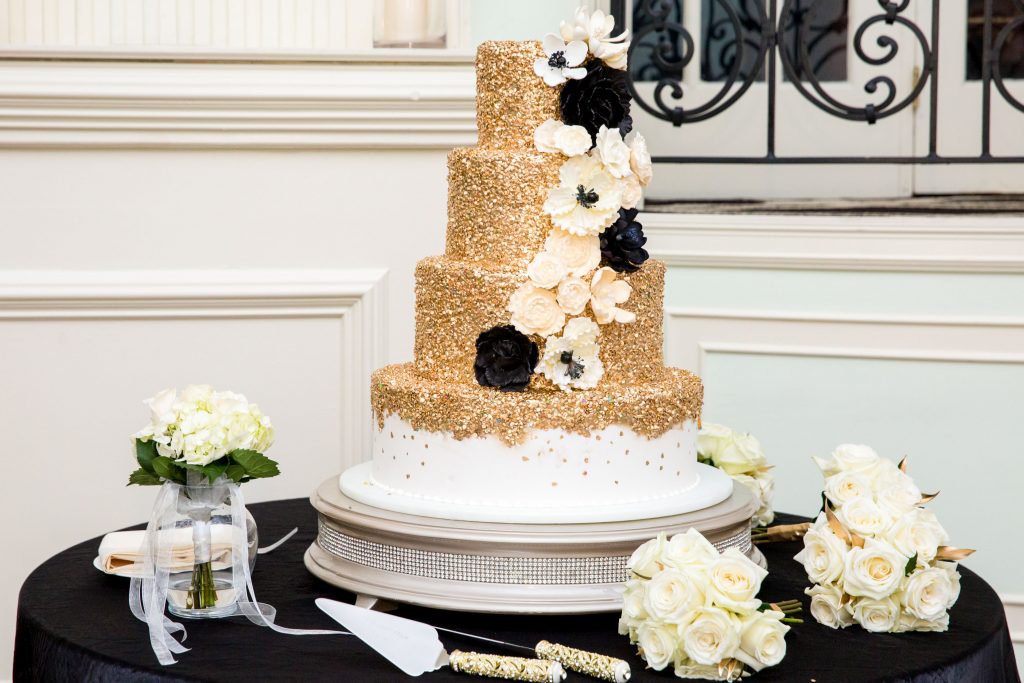 A wedding day is one of the days you don't want to hold anything back and go all out to make your dream wedding come true! The great blue sky holds no limit when it comes to the lengths you will go to craft your dream wedding day! The dress you choose is the exact poofy fairytale-esque piece of art as you always imagined, the invitations should set your wedding guest's hearts tingling to be a part of your special day, and the wedding reception dinner should have your dear ones talking for months! You want everything to be well-curated and filled with intention and love! While you will potentially be indulging in a lot of purchases, why not go for black-owned businesses while at it? This Black History Month, we want to throw some light at some of the gorgeous businesses owned by black business owners so that you can take your stand for the day and do your part, not for just this month, but for forever, as you weave the most magical day of your life alongside!
It is no surprise that there is not enough focus on black businesses as there should be, and while it might be a slight difference of making some conscious choices and doing some due research before hitting the buy button, it really does bring about a lot of positive changes in the community, as it encourages conscious visibility and celebration of the community! Supply chain concerns caused by the pandemic, inflation, and labor shortages have all generated problems for business owners. However, for many black entrepreneurs, this is exacerbated by a variety of pre-pandemic obstacles, such as a lack of access to financing and greater rates of financial hardship than white-owned enterprises. Those challenges might quickly escalate into a larger, group struggle. While most of us have the best of intentions in mind, we fall short when it comes to finding the right business to support. There is a lot of research that is already a part of the wedding planning process, and this bit of extra research proves to be exhausting, which is where we come in! We have done the homework, and are bringing to you some of the black-owned businesses that you can support, all in a neat list and tied in a bow! Are you taking notes? Here we go!
Wedding Planners
Andrew Roby is a distinguished war veteran as well as a seasoned wedding coordinator. He is based in Washington, D.C., where he oversees a team that creates stimulating and romantic events. They limit the number of events they take on as a boutique firm, no more than two weddings and six corporate or social events each month, so that their focus can be on their clients, whom they refer to as a family. The ability to listen to the clients and design an experience based on their personality and style has made their clients' events magical over the last ten years. Andrew takes pride in creating experiences that exceed your expectations, whether it's a conference, an LGBT wedding, or a charitable benefit, and focuses on providing the clients with outstanding service tailored to their specific needs.
ellyB Events is a party planning company that focuses on unique design touches. The event planners here will ensure that you and your guests enjoy an unforgettable wedding day that you and your family will be glad to call your own. From the solitary tear that falls from your fiancé's eye to the laughter caused by the merger of two families, ellyB Events relish every aspect! Eliana Baucicault founded ellyB Events after combining her master's degree in business with her innate party-planning abilities. The award-winning celebrity planner is an extrovert, yet she wants her couples to have fun on their wedding day while she handles the details like fork placement and the logistics. She is the publisher and editor of The B. Collective, as well as the author of "B Inspired The Book," in addition to her planning firm.
Erica Taylor Haskins, Liz Castelli, and Adette C. Contreras are challenging the status quo in event design and experiences by combining expertise in experiential design, brand strategy, and digital marketing. The partners started their company in the kitchen of a Brooklyn apartment eight years ago and have since expanded it into a multi-million-dollar enterprise. They are proud Goldman Sachs 10,000 Small Businesses Program alumni. They will speak directly to today's more discerning target audiences and create experiences that will impress, delight, and last, thanks to a staff of over 100 experiential designers and event producers.
Wedding Dress Designers
Amsale Aberra is an Ethiopian wedding dress designer who is often acknowledged as the developer of the modern bridal gown for her classic, elegant, sophisticated, and timeless aesthetic. When it comes to her journey and leaving an impact on the world, it all began when she was hunting for a wedding gown for her wedding day and discovered that the majority of the styles available at the time were unnecessarily theatrical and ostentatious! So, when she was bored of looking for the perfect wedding gown to highlight her pared-back and minimalist style, she ended up designing her own wedding gown! In the years that followed, Amsale began selling personalized wedding dresses from her New York City apartment, dedicated to servicing couples like herself! A bride wearing an Amsale wedding gown will exude elegance and confidence in spades. On her wedding day, she will undoubtedly make a statement with sophisticated elegance!
Nigerian-born designer Ese Azenabor began her business designing custom-made evening clothing. Ese noted that a lot of the dresses available catered to ladies with lighter skin tones while looking for her wedding gown. As a result, when a bride of color wears that type of wedding gown, it doesn't match, and they have little choice but to wear something that isn't truly intended for them! Ese's design range has since grown to include bridal alternatives, particularly for curvaceous and darker-skinned brides. A bride from Ese Azenabor is certainly not a wallflower. She is fearless, confident, radiant, has traveled the world, and fully understands and appreciates what it takes to make a masterpiece!
Andrea Pitter is the owner and creative director of Pantora Wedding, a Brooklyn-based bridal store. She started this company to address the lack of diversity and inclusion in the wedding gown design market! Pantora Bridal wedding gowns are ideal for glamorous brides who aren't afraid to experiment with new trends. All of the Pantora brides are unquestionably confident, feminine, and elegant, and most importantly, they have a fantastic connection to reality! Pantora Bridal has a reputation for providing affordable luxury to all brides-to-be! Pantora brides will always appreciate apparel that is familiar. The design aesthetic is unrivaled yet attractive, and it's one of the features that all of our brides notice!
Cakes and Caterers
GetPlated Catering in Washington, D.C. is owned by Keyon and Alexandria Hammond, a husband and wife partnership. GetPlated produces, cooks, and serves personalized menus for every occasion—large or small, rustic or classic—and is known as the home of cultured, hip, and polished food. You can anticipate bold flavors, customized service, and a real love for helping people create bespoke memories from GetPlated Catering. In DC, Maryland, and Virginia, the boutique-style menus and thoughtful presentations set the tone for unforgettable gatherings.
La'Meeka Edwards started her company as a hobby more than ten years ago. Since then, she's baked and decorated hundreds of desert options and cakes for clients all throughout Georgia. La'Meeka has designed cakes for a number of Atlanta celebrities, including Ne-Yo, Phaedra Parks, and Kandi Burress of The Real Housewives of Atlanta, and has collected experience along the way!
Chef Ro is a native of Atlanta, Georgia, with a lifelong passion for cooking. He enrolled in the Art Institute of Atlanta to pursue his Culinary Arts degree shortly after getting his bachelor's degree from Savannah State University. To provide customers with wonderful food, quality service, and memorable events, is the primary goal of Chef Ro Cantrell of Cantrell Occasions. He earned a Culinary Arts degree from the Art Institute of Atlanta and opened his own catering company in Atlanta in 2012.
Chef Rera O of Chops by Rera LLC in Washington, D.C., is a graduate of the International Culinary Center. Her restaurant focuses on using fresh, local products to make delectable dishes. The culinary team created a strong menu using locally sourced ingredients to ensure that your wedding day meal is outstanding. The cooking style is diverse and spans different cultures.
Makeup and Hair
Brittany Scott is a makeup artist that specializes in brows, lashes, and makeup in Los Angeles. Scott also works as a makeup artist for Blushington, a one-stop beauty shop that provides everything from hair styling to bridal makeup.
Jamila Tarisai is the founder and editor-in-chief of Iconic Bride Magazine, as well as the owner of Beauty to Behold Luxury Events. Tarisai and her contracted stylists visit clients in their homes, offices, or hotel rooms to help them accomplish their hair and makeup goals. Tarisai is based in Atlanta and studied at Paul Mitchell. Her appointed stylists and makeup artists have a combined 20 years of expertise, and they assist clients with little time in achieving their beauty, fashion, and event styling goals.
Delina Medhin is a makeup artist, educator, and content producer whose work has appeared in ELLE, Essence, Vogue.com, as well as on television shows and red carpets. People from all over the world seek her advice, and she is also a beauty blogger on Instagram and YouTube, as well as a guest on the Today Show and the Wendy Williams show.
Florists
Preston Bailey is a world-renowned florist and leading event designer who specializes in producing unique floral installations. Bailey is also committed to supporting and remaining available to the business, which is why he launched the PB Protégé program, which is a series of masterclasses that provide mentorship and instruction to industry experts.
Rogue & Fox Floral Co is a floral design firm situated in Los Angeles. Rogue & Fox was founded by Drew Rios and focuses on sustainability as well as trendy and quirky flower designs. Drew created Rogue & Fox Floral Co from the need to create unapologetic wild art, from the need to be rogue from everyday life. She grows and culture a lot of the florals on a daily basis, and believes that sustainability should be the new frontier in floral design.
Wild Bloom Floral in Seattle is owned and operated by Kristen Griffith-VanderYacht. He was a juror on Netflix's "The Big Flower Fight," and his design philosophy is an amalgamation of editorial with a taste for distinctive and organic viewpoints. He has a beautiful and rich design eye that has changed the way florals are used in weddings and events. Kristen sees floristry as a way to live a better, more sustainable life by bridging the gap between nature and modern living.
These services are the ones we focused on but this hardly scratched the surface of the talents available out there. By buying or hiring the services of a black-owned business, you not only are going that necessary mile and supporting a community that is an important part of our society, but it also ensures that the product you invest in is potentially unique, and not like something you will find in every other wedding! Whether you are nestled in Los Angeles or are getting married in New York, whether you are in Chicago or Philadelphia, you are sure to find a plethora of black businesses that you can support with quick research! There are really plenty of choices available if you are interested in finding some amazing black-owned businesses to make your wedding day the dreamy and wholesome day of celebration that it deserves to be, all the while throwing some light at some businesses which deserve all the love!