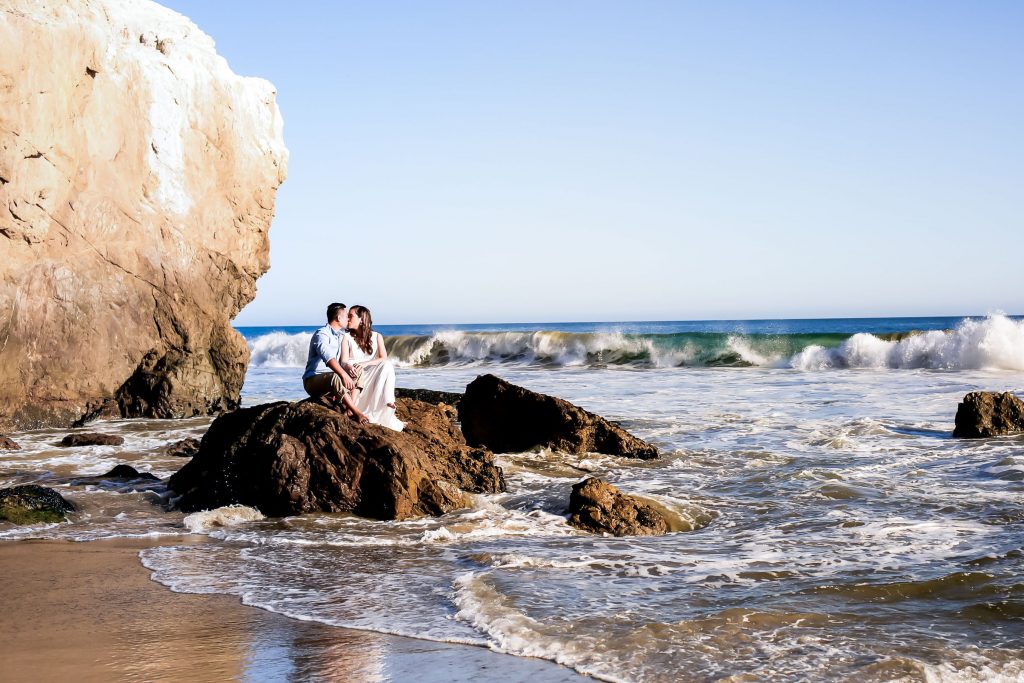 Does anything in the world feel more romantic and beautiful than being alone with your darling inside a snow globe while the fluffy flakes fall down around you and your partner, all bundled up and down in knit? There is something unquestionably out-of-the-world and magical about a perfect winter scene! It gets flawless and impeccable if there are hot toddies, dancing fires, and ski-in/ski-out slopes within easy reach! For all the couples who are planning to romp in the snow and sip spiked hot cocoa then sit on some romantic beach and have pina Coladas, a winter honeymoon destination is a perfect fit!
A winter honeymoon does warm your heart and also ignite your imagination! In fact, this happens to us too! With scenic and dreamy landscapes, cozy accommodations, seasonal adventures, and off-peak perks, everything about a winter honeymoon is amazing and out-of-the-world! For all the couples who are planning a romantic winter honeymoon, we have narrowed our list to the most desirable honeymoon destinations across the world for you and your sweetheart to have a super romantic and fantastic winter honeymoon surrounded by nothing but just beautiful and white sparkling snow!
Zermatt, Switzerland
Isn't there something incredible about visiting a destination that is car-free? It is, right? One such location is the valley village in the Swiss Alps! This enchanting winter honeymoon destination is perfect for all those couples who are just fond of pristine blankets of white snow! Situated beneath the Behemoth Matterhorn mountain, the panoramic fairy-tale setting of Zermatt effortlessly attracts snow bunnies from all across the globe! This incredible and enchanting Swiss Alps ski village is the stuff of honeymoon dreams! The beautiful village of Zermatt is an ideal winter honeymoon wonderland with the prime and picturesque views of the towering Matterhorn mountain! Your winter honeymoon at this destination will be nothing short of magical and extremely romantic and yeah, cold too!
Being here, we can assure you that you and your darling will be able to spend days just admiring every inch of this wintry landscape from day to night!  Still, you and your sweetheart will be able to do some fascinating snow activities, like you can hit the slopes, go snowshoeing through serene backcountry, or even take a helicopter ride to capture this special moment in the best of frames!
Where To Stay- To make your winter honeymoon more romantic and memorable in Zermatt, Switzerland, you can consider completing your Swiss Alps honeymoon package with a stay at The Omnia! This marvelous and opulent mountain lodge is perfectly positioned on a cliff overhang just above the Zermatt village! The charismatic views of the Matterhorn will always be in the sights, whether you both are lounging in your elegantly appointed room or just having a good and relaxing time at the massive, marble whirlpool in the spa! The Omnia is home to one of the world's best rooms with picturesque views, and its A-class, top-notch service starts from the moment you both arrive at this hotel. A stylish electric shuttle will pick you both up from the central train station, and a striking all-glass elevator whisks up to the lobby from the streets of central Zermatt in mere seconds. Mountain trails for leisurely hikes intertwine just behind the property, as does a bus stop for skiing.
Finland
One of the best destinations that actually captures all the right feels for a cozy and incredibly romantic winter honeymoon, is Finland! This winter honeymoon destination has everything that a newly married couple will love to do during their honeymoon period! From crackling fires to warm drinks, to reindeer-drawn explorations, to starry night skies, Finland is indeed a perfect and extremely romantic destination for a winter honeymoon! During the months of December, all of Finland transforms into a stunning white paradise that indeed creates a panoramic setting for beautiful post-wedding photography opportunities! Amongst all the locations in Finland, the Lapland region is quite possibly the closest one that is actually a honeymooning destination in a winter wonderland! Lapland is for lovers and also for all the newly married couples who want to spend some romantic time together with each other at a location surrounded by nothing but snow! It is barren but also features a beautiful natural landscape that offers irresistible wintry charm, and its sky is also graced by the Northern Lights for more than half of the year, which indeed makes this location one of the most desired winter honeymoon destinations!
Where To Stay- Plan your Finland stay at the Kakslauttanen Arctic Resort as this glass-roofed igloo offers one-of-a-kind accommodations to all its visitors that are definitely worth visiting the Finnish Lapland just to experience! There is no denying that Finland is amongst the most fabulous destinations in the world to witness the magical Aurora Borealis, and these personal glass igloos will further amplify the visceral viewing experience!
Queenstown, New Zealand
Summers in the States simply does not mean that you have to succumb to the bright and glowing sun! All the snow-seekers and snow lovers, you can find a setting covered within the blanket of snow in Queenstown, New Zealand! Even in the warmest months, you will be able to find stunning powder-coated ski and snowboarding activities to do and enjoy with the love of your life! Covered with snow throughout the year, this destination is a perfect getaway for all the newly married couples who are looking for the best winter honeymoon destinations! Queenstown, also known as the adventure capital of the world (yes, this is the place where bungee jumping was founded), there are oodles of snow-related activities for adrenaline-fueled couples to get their fill, including glaciers to hike.
Where To Stay- To witness the best of the views, Luxe Digs like intimate and window-laden Matakauri Lodge ensure all that frosty fun is balanced with equal parts TLC and luxury relaxation.
Iceland
There is nothing more wondrous and incredibly romantic than the Northern Lights! It is indeed a very rare sight to witness, and the neon spectacle is only possible during the winters when the days are oh-so short but full of possibility, coziness, and romance! So, if you are still thinking about which destination we are talking about, then it is none other than Iceland! This stunning and amazing winter honeymoon destination has it all! From massive glaciers to beautiful ice caves to lava fields to hot springs, which are incredibly satisfying when the air is frigid and steam rises up, obscuring the other soakers! So, if you are a big-time lover of this kind of snowy setting, don't think too much just visit this destination and have a memorable winter honeymoon with the one you love!
Where To Stay-  Come spring, The Retreat at Blue Lagoon is the best way to experience the famed waters and local cuisine (at Moss Restaurant), with suites embedded in the lava flow and terraces that give access to the geothermal waters. Hygge vibes and a mega-dose of adventure are available at Ion, which is the most luxe pick near the Aurora Borealis.
Jackson Hole, Wyoming
All the newly married couples, if you are looking for one of the best winter honeymoon destinations, then Jackson Hole is nothing but perfect! This destination is a honeymoon paradise all year round! Jackson Hole has also been claimed as the mountain town amongst the top USA honeymoon destinations! The winter season at Jackson Hole is all about the blanket of a thick coat of snow covering every inch of this location, while the city's rugged beauty still manages to shine right through the snow blanket! Two premier national parks and some of the country's best skiing indeed offer endless outdoor adventure opportunities! And not to forget the mind-blowing backdrops to pose for some utterly romantic couple portraits!
Where To Stay- Book your romantic honeymoon stay at Amangani, to witness the wide and sweeping views of the winter scene outside! All the rooms of this stunning resort feature floor-to-ceiling windows that will bring the panoramic and snowy beauty of the outside world close to you!
Japan
A winter honeymoon in the Land of the Rising Sun is indeed a great way to romance after your wedding day! Japan, also known as the Land of the Rising Sun offers an endless array of epic experiences to all the newly married couples who want to get away from the hustle-bustle of the city! With fewer crowds and at a fractional cost when compared to surrounding seasons, Japan is unquestionably one of the best destinations for a winter honeymoon!
With the unique culture and dramatic scale of megacities and majestic mountain towns, Japan is gaining popularity on the list of best winter honeymoon destinations! In Japan, the winter season is one of the quietest seasons, which clearly means the lower cost for honeymoon couples and fewer crowds in popular places like Mount Fuji and Gion! Add snow festivals, natural hot spring baths, and world-class deep powder ski slopes into the mix, and you'll further appreciate Japan's appeal as a winter honeymoon destination.
Where To Stay-  If you are planning your winter honeymoon in Japan, the Ritz-Carlton Tokyo is one of the best places for you to stay with your sweetheart! The 45th- floor of the Ritz's, that is the lobby, is nothing less than mesmerizing! The views that you will be able to witness from the lobby will get only better as Tokyo is indeed a big, bold, beautiful, and also hectic city! Your honeymoon stay at the Ritz will keep you feeling refreshed and ready for more.
Colorado
For an ultimate winter wonderland experience, Colorado is a no-brainer of a destination. This stunning state has more than just Aspen! Telluride, offering world-class all-levels skiing, claims the iconic Dunton Hot Springs, where all those lovely and secluded cabins beautifully make the coziest hideaways between ski runs, hot springs soak, and various other snow activities! Visiting Colorado for your winter honeymoon will be a great experience if you wanna travel locally in the States and don't wanna switch countries!
Where To Stay- For your stay in Colorado during your winter honeymoon, you can consider Vail! This luxurious and elegant place features incredibly luxurious resorts in the form of European-inspired The Arrabelle at Vail Square, A RockResort, and the fab ski-in/ski-out Grand Hyatt Vail!
Quebec City, Canada
Well, there are some cities that seem built especially for the winter season, and Quebec City in Canada is certainly coming to life during the depths of the cold season! It is certainly magical and incredible about meandering through this old, walled city's cobblestone streets touring shops, galleries, checking out cafes for some great coffee experience, and lastly restaurants for some mouth-watering food! Plan your Quebec winter honeymoon to coincide with the Carnaval De Quebec event to witness this snow capital's annual two-week celebration of all things winter!
Where To Stay- To have a memorable experience during your winter honeymoon in Quebec City, plan your stay at the Auberge Saint-Antoine. The old-world vintage charm of this property will definitely capture the hearts of honeymooners! This historic 19th-century stone property is nothing but the gold standards of luxury hotels in the area!
Anchorage and Fairbanks, Alaska
A romantic winter honeymoon in Alaska is indeed an incredible and enchanting place for all the newly married couples who are always up for winter adventures! Well, there is no denying the fact that it is going to be cold and of course, very cold in certain spots! But it will be worthwhile for your winter honeymoon! The gorgeous scenery and once-in-a-lifetime experiences at this incredible winter honeymoon destination are more than the makeup for the chilly and freezing temperature! If you ask us about a perfect time to rent an adorable and extremely cozy cabin, then it is indeed the winter season!
Well, a honeymoon is indeed the most romantic and memorable time for any couple. So, if you want to make your winter honeymoon in Alaska more memorable and want some great memories that will last a lifetime, don't forget to take the Aurora Winter Train from Anchorage to Fairbanks to see the breathtaking Northern Lights! Trust us, the journey north through the snowy landscape is stunning in itself! The lights are usually visible from September-March, perfect for a winter honeymoon.
Where To Stay- For a comfortable and cozy stay, the Girdwood Cabin is indeed the perfect place to enjoy your leisure and alone time while being in Alaska and surrounded by nothing but a pristine white blanket of snow!
Hocking Hills, Ohio
Hocking Hills in the Southeastern part of Ohio is indeed a beautiful place any time of the year, but during the winter months, it becomes an incredible destination for a winter honeymoon in the USA! If you are planning your winter honeymoon at the Hocking Hills, make sure you are completely prepared for some great and adventurous hiking! During the winter season, as the waterfalls freeze and everything is covered in white makes this destination an incredibly romantic place to explore! With the summer crowds gone, your winter honeymoon at this destination will feel like it's a perfect winter wonderland for two!
Where To Stay- It's your honeymoon, so the type of accommodation is all your choice! No matter what kind of accommodation you prefer for your winter honeymoon at this destination, just make sure to visit The Inn at Cedar Falls for a classic afternoon spa retreat! Woo your sweetheart with a couple's massages and cherish some long and relaxing time together!
Summing everything up! These are some of the best winter honeymoon destinations that are sure to keep things hot, even as the snow falls!