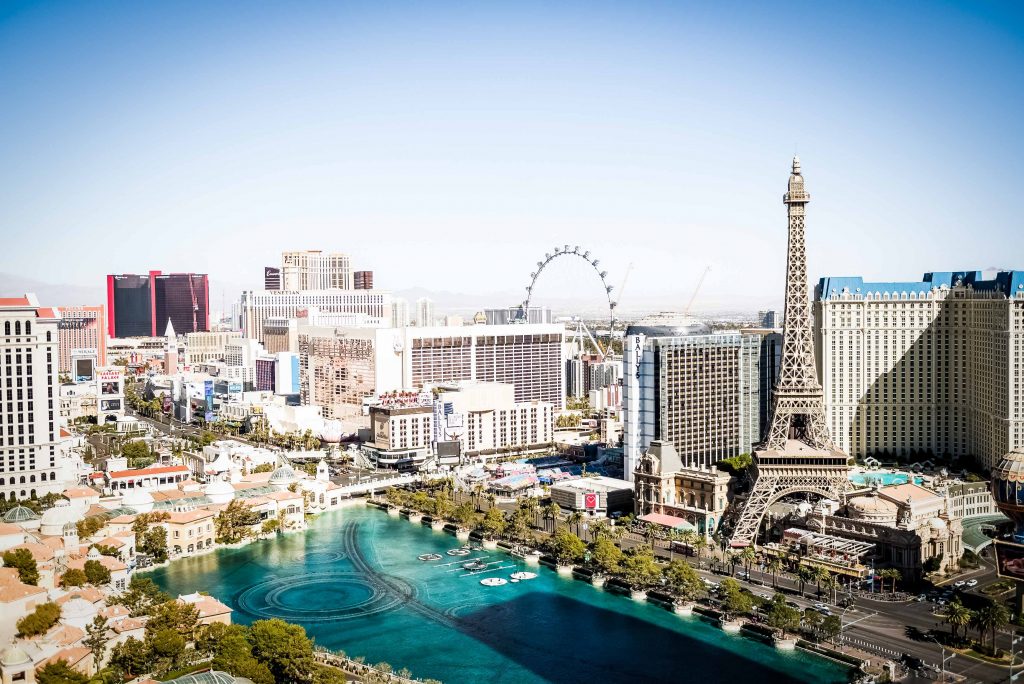 Are you looking for fall honeymoon destinations or less crowded places to visit in the season of fall? As the season of hayrides and cinnamon spice arrives, we get excited for all the things that the fall season brings along. Fall vacations are all about escaping the day-to-day hustle and bustle and looking for a fun getaway before the chilly season sets in. There are many quality options to choose from for your fall vacation– whether you have been dreaming of relaxing at the beach or exploring a new city or getting an immersive experience with wildlife. When you look for fall destination ideas and travel tips, you would ideally want fewer crowds and cooler temperatures to cozy up with your partner or spend quality time with your family. With kids going back to school and adults getting back to work, fall getaway ideas can be filled with dreamy foliage and autumn activities. For some destinations, you can simply take a road trip, but for some, you shouldn't wait until the last minute to book your fall honeymoon.
Our Favorite Fall Vacation Spot Ideas:
Maine
One of the best places to visit in the US in the fall season is Portland, Maine. It is also home to some of the best beach wedding venues in the US. This coastal city has everything: tasty food, a great beer scene, and lots of islands to explore. Take a fun beer and alcohol tour to try the best drinks in the city, see some of the most beautiful lighthouses, and eat oysters and lobster rolls at Eventide Oyster Co. Then, take a walk along the harbor and a ferry to an island to see some of the brightest fall foliage. Also, if you go in October, you can check out the Harvest on the Harbor Festival. Portland is also a great place to start your trip around Maine. Acadia National Park is the place to go for great hiking and some of the most beautiful fall foliage in the area. We all know that the New England area of the United States has some of the best places to visit in the fall, but Portland, Maine, and the rest of the state take the cake with their beautiful lighthouses, harbors, and, of course, fall foliage.
Niagara Falls
The fall colors at Niagara Falls are almost as impressive as the falls themselves. You won't find as many people at Niagara Falls in the fall as you would in the summer, and prices are often lower than they are from June to August, which is the peak season. Keep in mind that it often snows at the end of October, and when it gets below freezing, some of the attractions might be closed to tourists.
Maldives
If the Maldives isn't already at the top of your list for your spring destination elopement, it will be soon on your honeymoon destination list. Whale sharks and manta rays are easy to see in the fall season, which makes for a fun trip. Anantara Kihavah Maldives is the place to stay for a once-in-a-lifetime honeymoon. The resort has a special honeymoon package that includes breakfast and dinner every day, champagne, special dining experiences, and a "Slumber Guru Ritual" that is meant to be all things romantic.
Wyoming
Jackson Hole is a great place to visit all year because it is close to some of the best national parks and most popular ski areas in the country. Fall is the best time to go if you want to avoid crowds and see the colorful mountain leaves. Usually, the ski season starts at the end of November, so plan your trip for early fall to enjoy the milder weather and avoid the crowds of summer tourists. Jackson Hole is a great place to start an autumn outdoor adventure because both Yellowstone National Park and Grand Teton National Park are just a short drive away. Take a scenic drive (but watch out for moose and bears), go for a hike, or go to the National Museum of Wildlife Art. Check out the Four Seasons Resort and Residences Jackson Hole for a luxurious place to stay on your fall trip to the outdoors.
Tanzania and Kenya
Tanzania and Kenya are one of the most popular African honeymoon destinations, and the dry season is the best time to see wildlife. For a classic big game honeymoon safari or couples looking for unexpected honeymoon destinations, Tanzania and Kenya can give you all the thrills. The Great Migration is still happening in East Africa in the month of October, so it's a great time to see it, and some of the most romantic honeymoon lodges are there for a luxurious post-wedding stay.
South Africa
In the recent honeymoon trends, South Africa has emerged as one of the most popular honeymoon destinations across the world. South Africa is popular for romantic fall vacations as the weather is mild and it doesn't rain much. In reality, Cape Town and the Winelands are great any time of year! For the perfect mix of adventure and luxury on your honeymoon, start at Table Mountain to view the Western Cape, then head down to the waterfront to buy handmade crafts and clothes from South African artists. To top off the trip, couples can drive to the Winelands or visit a number of national parks and wildlife preserves, where the chances of seeing all of the Big Five- lions, leopards, rhinos, elephants, and African buffalo, are very high.
St Thomas
Always wanted a social media honeymoon hiatus without going out of the country? St. Thomas is a great place for couples who want to go to the Caribbean without leaving the country. Since it's part of the U.S. Virgin Islands, you don't even need a passport! Stay at the high-end Ritz Carlton St. Thomas, which just got a $100 million makeover. Couples can book a sunset sail on the Lady Lindsey, the resort's own catamaran. Pro tip: Make sure to book a room on the Club Level to get access to a private beach area and the Club Lounge, where you can eat, drink, and snack as much as you want all day long.
Utah
Since the ski slopes don't open until the end of November, Utah is a great fall vacation spot and can be a great time to enjoy the still-warm weather in Park City and do things like hiking and mountain biking. This mountain town is also very cultural, with the Kimball Art Center and the Eccles Center for live music. Stay at one of the Resorts West properties in Deer Valley, The Canyons, or Silver Star. These places let you check in from your room, stock your fridge and pantry with your favorite foods on request, have private chefs and cooking classes in your room, and even give massages by the fire. If you prefer a boutique hotel, the Washington School House's King Room has a 16-foot-high ceiling, a wrought-iron bed with crisp white linens, a white marble bathroom with heated floors, and a 100-year-old European chandelier.
Yellowstone
Considered to be one of the best places to propose in the USA, Yellowstone National Park is a paradise for people who love being outside because it has beautiful mountains and lakes. Colorful pools swirl around hot springs, green forests wind through wide meadows, and geysers shoot steaming streams of water into the air. With so much natural beauty that hasn't been changed, it's easy to see why everyone thought John Colter, a scout for Lewis and Clark, was making things up when he first wrote about Yellowstone's geothermal wonders in 1807. At this point, there's no doubt that the park is amazing. As you walk through its more than 3,000 square miles of mountains, canyons, geysers, and waterfalls, be ready to share the trails with buffalo, elk, and sometimes even grizzlies, who live there year-round.
Bermuda
Known for being one of the best winter honeymoon destinations, you can escape the cooler autumn temperatures for sunny Bermuda this fall. Bermuda reopened to international travel last summer. People who want to go there must follow a number of health and safety rules. Hotels have put in place a lot of health and safety measures, and bars and restaurants have reopened, so you can enjoy the island's popular pink-sand beaches in peace. Some of the most popular high-end places to stay on the island are the Loren and the Hamilton Princess.
Tennessee 
Gatlinburg in Tennessee is a great place to visit in the fall because it is next to the Great Smoky Mountains National Park. As the leaves change colors, driving through the mountains is a great way to see the beautiful scenery made up of trees. Nearly everywhere else, you can't see as far as you can from the Gatlinburg Scenic Overlook. Spend some time at Ober Gatlinburg, where you can take a ride in a cable car on the Gatlinburg Aerial Tramway to see the area from above. You can also ride the Gatlinburg Sky Lift, which takes you to the top of Crockett Mountain for a breathtaking view. Now that summer is over, the weather is much better for enjoying the area, with lower temperatures and less humidity. Also, the number of people will be a little less, especially during the week. This makes it a great time to visit places like Dollywood that are more for tourists. Depending on when you go, you might be able to see seasonal events like Oktoberfest, Gatlinburg's Taste of Autumn, or Gatlinburg's Chili Cookoff.
Morocco
According to honeymoon experts, Morocco is beautiful in the fall and a very romantic place to visit. Rooftop dinners with candles, massages for two in spas with marble floors, and nights in a glamping tent under a starry sky make for the most romantic honeymoon memories. It is the perfect destination if you are looking for glamping ideas for a mini-moon in the fall season. Make sure to book your trip to Morocco early in the fall season, because the best rooms and riads fill up fast. Consider a riad at Royal Mansour in Marrakech if you want to stay in style.
Pennsylvania
The Pocono Mountains in northeastern Pennsylvania are one of the best places to see how beautiful fall really is. There are many state parks, wildlife areas, glacial lakes, and forested peaks in the area. One of the best things to do there is to go to the Poconos in the fall and see how beautiful the leaves are. There are thousands of acres of thick forest, and by early October, the trees turn bright orange, yellow, and red. It's hard to imagine the colors, and the weather is different from other parts of the country. One of the best ways to enjoy the beautiful fall leaves is to drive through the back roads. Route 209 is the most well-known drive for people who want to see the leaves change. It goes from Pennsylvania to New Jersey along the Delaware River. Along the route, there are many places to stop and take pictures, stretch, or just enjoy the natural surroundings.
Hawaii
Most cities in the U.S. get cold around this time, but a romantic Hawaiian stay in the fall season can always be nice and warm. Considered the home to the dreamiest wedding venues across the country, Hawaii is a great place for a honeymoon because you can go off-roading, stay in fancy hotels, and eat gourmet food. Mauna Kea Resort is one of the most romantic places in the state. Couples can sip Mai Tais by the pool, get a couples' spa treatment, book a nighttime snorkel with manta rays, or learn about Hawaiian culture by taking ukulele lessons or Hula classes.
Arizona
In early fall, Flagstaff in Arizona is a nature lover's dream! This city in Arizona is surrounded by national forests, monuments, and parks, so there is a lot to see and do right now. At Wupatki National Monument, you can learn about Native American history and culture by looking at pueblos that were lived 900 years ago. At Petrified Forest National Park, you can see petrified wood and the hills of the Painted Desert. Grand Canyon National Park is only an hour and a half away, so you can easily go there for the day and enjoy milder weather and fewer people than in the summer. If you go in September or early October, you can go glamping at the nearby Under Canvas Grand Canyon, which is open until October 25.
Italy
Who hasn't dreamt of an Italian honeymoon? There is a reason why it is one of the top five locations for a dream destination wedding in the world! Italy is a great place for a honeymoon because it is one of the most romantic places in Europe. Italy is a favorite fall season romantic getaway as it is a great time to go after the summer rush is over. Rome, Venice, or Florence are great places for couples who want to learn about history, see art, and go sightseeing.
California
Home to some of the top hotels for honeymoon stays, the season of fall is a great time to visit the wine country in California. Wine lovers will want to take a tour of the area's vineyards and wineries, which at this time of year are covered in beautiful red, orange, and yellow leaves, or ride the open-air Sonoma Valley Wine Trolley. Take a break from the wineries and go for an easy hike on the Bodega Head Trail to see beautiful views of the ocean and bay. For lunch, pick up some fresh seafood. Farmhouse Inn, which is close by and was voted one of the top 15 resort hotels in California, offers guests a luxurious stay in wine country with sommelier-led wine tours and a Michelin-starred restaurant.
Madagascar
Looking for a fall-season getaway? Autumn is one of the best times to go to Madagascar because the weather is nice and there aren't many people there. Madagascar is also a famous stop for some of the top Christmas Cruises for holidays and honeymoons. Miavana by Time + Tide is an ultra-private island off the northeast coast of Madagascar that is perfect for honeymooners who want to be alone. The property gives couples access to 2,500 acres of wilderness and five uninhabited islands in the middle of the Indian Ocean. Guests can go helicopter surfing waves that have never been surfed before, dive with humpback whales, and do custom activities like round-island races.
Mexico
Most of the time, the weather in Mexico is cooler in the fall season, and there are fewer people there. Apart from being one of the favorite staycation spots, Mexico is also home to some of the top fall getaways near the USA. Hotel Esencia is a private 50-acre estate between Tulum and Playa del Carmen that caters to couples. It is known for its excellent service, beautiful rooms, and complete privacy, making it a great place for honeymooners. Stay in Tulum, which is becoming the ultimate wellness destination, if you want to get away from the crowds.
Antigua
The fall season is one of the best times to visit Antigua because it is the island's off-season. Prices are lower and it rarely gets below 80 degrees. Stay on Jumby Bay Island, a private island with white-sand beaches and bike paths that is close to Antigua Airport but still private. It is a five-minute drive and a seven-minute boat ride from the airport. The resort is surrounded by tropical plants and has 300 private acres and 4.5 miles of beach, making it one of the best tropical coastal honeymoon destinations. It has some of the most beautiful and well-protected beaches in the Caribbean.
Amidst all the back-to-school activities and Halloween party is popping up, take some time off to plan your fall vacay as it is important to take a little "me" time before all the holiday vibes sets in. As the air turns crisp and the smell of mulled wine and crackling cinnamon spices takes over, say cheers to an amazing fall vacation weekend with your partner. The above list can get you covered on all the best fall getaways, whether you are looking for the best fall foliage, a tiny town in your state, the top pumpkin patch picks, or even a scenic train ride. Consider this your fall trip bucket list!