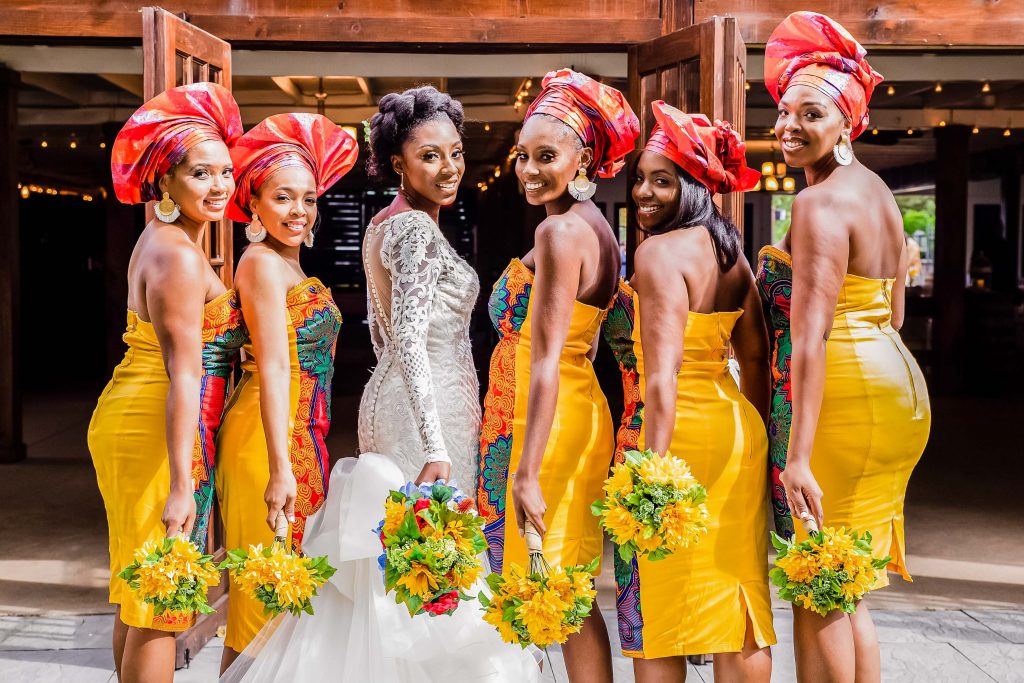 Sending our warmest greetings to our dearest to-be married brides and recently engaged couples! If you are looking for online wedding inspirations or planning an epic wedding saga to kickstart your brand new life with the one that weaves starry dreams in your moon-lit skies, you might as well have already realized how every wedding decision ranging from picking out your wedding invites that will inspire to laying out the blueprint of your wedding décor, to selecting the perfect wedding color turns out to be one of the most important wedding decisions in the process of wedding planning. The trending wedding colors of 2021 are here to inspire to-be married couples who are looking to set their big day in 2021. These color palettes which are trending for weddings in 2021 are expected to be huge in the fall season. The trendy wedding color palettes for 2021 are unique and unusual, unlike the classic fall wedding color palettes that mostly involve subdued jewel tones.
Fall wedding color palettes for 2021 are perfect for both backyard weddings as well as dreamy destination weddings in faraway exotic lands. While summer wedding color palettes can be cute and adorable, it is fall wedding color palettes that sound like a dream whether it is a barn party full of reds and oranges and mustards or an indoor affair decorated with shades of blue and gold. If you are planning your wedding in the fall of 2021, these trending fall wedding colors for 2021 are bound to inspire your color palette selection for an autumn soiree. These trending fall wedding colors are expected to be seen everywhere from attire to floral arrangements and beyond along with traditional color palettes like corals, pinks, oranges, and lilacs but in non-traditional forms. The weddings in the upcoming fall season are expected to see a lot of textures for a more sophisticated and soft feel and we will see blooms and greenery replicated in the use of mixed linens, paper goods, and even the serving vessels. If you are looking to make your wedding stand out on social media or just casually Pinteresting so you are really ready when the day comes, the stunning fall wedding themes are here to get you covered for a luxurious and unique wedding affair.
Our favorite fall wedding colors for 2021 weddings:
Rust and teal
Probably one of the hottest wedding themes for 2020, the combination of rust and teal was a very popular choice for bohemian and laid-back wedding styles in the last wedding season. Rust and teal are bold colors that create an instant wow factor that can look whimsical with bright colors like yellow and orange as well as traditional wedding shades like red and light blue. The color rust is considered to be a classic boho wedding color and when paired with some emerald green, this beautiful color makes it even more special and turns into a color palette that is born for fall weddings. It is also a trendy neutral look color palette that can be intimidatingly gorgeous when paired with taupe or brown and cream or white.
Rose gold, burgundy, and oatmeal beige
It's a match made in heaven! The sheer elegance of rose gold, burgundy, and oatmeal beige, when combined together, is on top of our wedding style list which needs some time to get discovered because of its diversity. This color combination for fall weddings creates the perfect theme when paired with a luxurious wedding, set in a historic estate, a museum wedding venue, or a grand ballroom setting in a metropolitan suburb. While the color rose gold can be used in décor items like votive and candle holders, table runners, and flower vases, the color burgundy can be coupled up with an assortment of wedding flowers which can be furthermore paired with beige color accents.
Black and red
Another classic fall wedding color combination, the black-and-red color palette is beautiful in any season which indicates that love is sure to be in the air. The striking color combination for fall weddings can be added in many ways ranging from black bridesmaid dresses and red wedding cakes to black table cloths and red wedding flowers. This romantic combination transforms the entire atmosphere into a fall-like vibe that not only looks striking as a background for precious wedding moments but also brings in very sophisticated and luxurious details. Also perfect for Halloween-themed weddings or Nordic-themed weddings, the red and black wedding color palette is an unbeatable fall wedding color when it comes to glamor and intensity.
Plum, gray, copper, and dusty rose
A modern take on a classic vintage color palette, the good old dusty rose and copper are reimagined and recreated with modern colors like plum and gray to create a stunning fall wedding color palette to match every wedding theme in the autumn season. Adding the richness and drama of plum color to the depth of copper and gray colors along with the delicate feel of the color dusty rose, the balance of this fall wedding color palette create a vintage style wedding palette that can reverberate extravagance at a rooftop wedding or a historic estate as this color theme will bring your modern vintage look to life.
Caramel and apricot
Caramel and apricot may not be the first colors that come to mind when you think of fall colors, but when you use it alongside surprising pops of dark red and burgundy this typical spring color combination feels much more like fall. For an early fall wedding when the weather is semi-warm, this amazingly dreamy color combination is considered to be the seasonal spirit and aesthetic as apricot will feel amazing for a cool fall wedding when paired with warm tones especially the deep hues of fall. You can incorporate caramel and apricot into wedding bouquets or colored ribbons and use them as details to transform your wedding décor.
Yellow and burgundy
If you do not want to lose the summer sunshine at your wedding, the combination of yellow and burgundy is the right fit for you. You can think about all the different tones of yellow that can brighten up your big day so that you can have the best of both worlds. The combination of burgundy and yellow color palette can remind people of the beautiful shades that these two versatile colors have to offer as these amazing colors represent happiness, optimism, and hope. The burgundy and yellow shades will also match the changing hues of the autumn season when paired with neutral colors like rust and beige. Take the scheme up a notch with a chic shade of dusty yellow. Best for an industrial venue, the color can be celebrated in sunflowers, wedding party outfits, and papery. Then pair it with super-soothing greens.
Burnt orange, cream, and moss green
The main thing that makes this combination appealing is the color contrast burnt orange and moss green create. They complement each other and create contrast when paired with the color cream and put together in a fall wedding. Vibrant burnt orange is the perfect color palette for fall weddings, as it has the perfect amount of neutral color, and the endless possibilities it brings in wedding flowers and food will help bring this color palette to life. The lovely colors of fall leaves, that this color combination displays, is a combination of sophisticated and country chic feeling that lends itself to a stunning outdoor ceremony followed by a barn, farm, or winery location. This color scheme welcomes guests with a lovely cup of hot beverage and brings nature into the centerpieces by working with leaves, moss, and mini pumpkins. Perfect for boho fall weddings, it's also a beautiful addition to a fall wedding when paired with other warm tones and can be utilized in dinner settings or even incorporated when selecting the ribbon for your bouquet.
Navy blue, rust, classic maroon, and peach
Picturing the sea breeze in your veil as you say "I do?" This darker ocean sitch might be ideal for you. Take the blues to all your stationery and table settings, and save the maroon for bouquets, ties, and bridesmaids. Probably one of the most staples of all weddings, navy blue tends to be the focal point of autumn wedding color palettes. This rich jewel tone and pastel shades can cross over into any season as the masculinity of the color navy blue blends like a dream with the softness of pastel shades and is considered to be soft and romantic without being overly feminine. The balance of classic maroon, rust, navy blue, and peach is a wonderful addition to any wedding décor for a very noble and romantic feeling as this color combination is the classic balance of masculinity and femininity. The vintage and rustic chic wedding color combo is perfect for traditional weddings with etiquettes where you would want to bring in 'something blue' without missing out on the variety and choices that these versatile colors bring in. We love the idea of lining tables with navy blue and classic maroon bud vases of varying sizes and filling them with a mix of rust and peach flowers, along with orange, red, and burgundy hues.
Moody Greens
Nothing screams an inspirational fall wedding color palette like deep shades of green do! Especially if you are planning to host an outdoor wedding during the autumn season, dark and deep green-colored wedding reception décor can add a stunning contrast when paired with wood tones or golds. When paired with jewel tones like navy blue and deep burgundy, deep green shades can be the loveliest wedding color palette for autumn weddings. However, you would not want to overdo it as the dark shades of green has the tendency to overshadow everything else. The best trick is to include it in ways that make more sense rather than just attaching it to wedding florals, like pair dark green shades with simple and natural browns, or make it your main color, paired with whites and creams for a soft statement. A romantic vibe can be created when dark shades of green are combined with pastel shades like powder blue or pale pink. Also creating amazing backgrounds that look straight out of a fairy tale dream for your first look at the wedding, the dark shades of green are considered to be the perfect way to bridge the seasonal gap for an outdoor photoshoot. Best for a modern indoor wedding, dark green leafy touches can be added to tablescapes, aisle runners, and bouquets. Colors like sage green, emerald, and forest green are perfect for a sweet and summery garden party as well as, for an unforgettable engagement party in the natural outdoors.
Crimson red, gold, magenta & raspberry red
This moody color board for a fall wedding is bound to sweep your guests with its sophistication and elegance. Red colors had rocked the 2020 fall wedding, and we have no doubt it will rock the 2021 fall wedding when paired with elegant shades like gold and magenta. Explore this color combination of crimson red, magenta, and raspberry red that can add a little drama to your wedding look while creating extravagant backdrops for unforgettable wedding photography and videography session. The complementary trio can be thrown into bouquets and centerpieces – plus, you can even add accents of, you know, real peaches and sage to your wedding dessert table. Instead of just going with the expected red and magenta combo, add in some antiqued gold and jewel tones to make your palette a little richer. Crimson red dresses for bridesmaids with magenta flowers and gold ribbons will look stunning at both indoor and outdoor receptions. We love this color theme for venues such as historic hotels, New England-style farms, and elegant barns.
The fall season brings crisp autumn air, pretty color changes, and stunning nature scenery lending itself to be the perfect backdrop for a wedding day. The fall season is undoubtedly the most beautiful time of the year to get married as there are limitless color options to choose from nature for your wedding nuptials. From fresh fall wedding inspirations to classic autumn wedding colors, selecting colors for your fall wedding that will inspire your overall theme is a task that is more important than you might think. This popular wedding season conjures familiar color palettes in the orange, red, and green family but true autumnal beauty can manifest itself into several different varieties. Some of the most popular autumn colors ranging from jewel tones like emerald, sapphire, orange, burgundy to rich tones like copper and gold, make the process of choosing your wedding color a critical step in having the rest of your planning process run smoothly. Whether you are planning a cozy winter wedding up in the mountains or an early autumn wedding in a tropical location, these amazing wedding color ideas can inspire everything from bridal dress and dessert to wedding décor and bridesmaid dresses. From some of the most popular wedding colors of all times that are perfect for all kinds of weddings- luxe, whimsical, or laid-back wedding look to some of the most recent additions to the fall wedding color palette family, we can safely say that sky's the limit for selecting a perfect fall wedding color combination that will inspire your grand wedding.