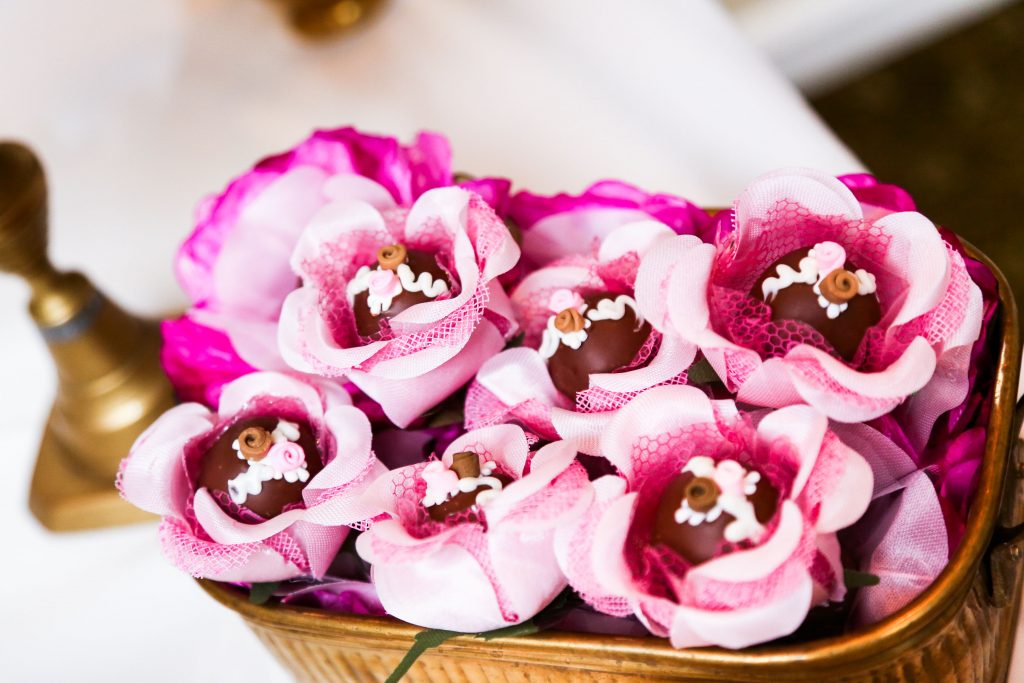 As spring wakes up from the deep winter slumber, the dusting of snow starts to melt away, making way for blades of grass to spring forth, the birds start to chirp and bees are abuzz with activity. And no spring bloom is complete without flowers. Cheery daffodils with their delicate trumpeted blooms and bright colors, shy bluebells, gorgeous irises, and spunky snowdrops, and of course, the cherry blossoms! Cherry blossoms are one of the few flowers that can attract attention in the springtime so beautifully. The blossoms' delicacy is breathtaking, and their color is extremely beautiful, with a lovely perfume to match. A cherry blossom wedding theme might inspire some incredibly magnificent and joyful decor if you're planning a wedding in early spring. The majority of cherry tree kinds bloom in the spring over a period of several weeks. The cherry blossom season is only a few weeks long. The time between the opening of the first blossom and the shedding of the petals might be as long as two or three weeks.
With the onset of spring, and the unmistakable aroma of love in the air, comes weddings! Spring weddings are the most amazing, and it is no surprise that so many couples chose spring as their backdrop of choice. Nothing like the subtle color palettes of spring and the gentle calming breeze of the season to step into a new chapter of your life. Also, a spring wedding means you get the choicest of spring blooms to be featured on your wedding day. There is an abundance of flowers to choose from, and of course, there is no such thing as too many flowers. You are particularly in love with the dreamy cherry blossom flowers and the pink glow it emanates, and want to make it a part of your big day, we have your back! From the gorgeous cherry blossom centerpieces to the delicate flowers trailing across your wedding cake, we come with many fun options for you to choose from! Are you ready?
Engagement photos
The preparation for a cherry blossom-themed wedding day begins right after the engagement! A fun way to make cherry blossoms an integral part of your wedding day story is to take some dreamy pictures amidst some gorgeous cherry blossom trees and you can send some out as a part of your save-your-date suite or post it online as your engagement announcement. These can also make the choice of cherry blossom as the flower for your wedding day be a more intentional decision, giving it the perfect linear backstory! Another fun idea is that you can print the engagement shots out and display them as a part of your wedding day decor, whether it is as displayed in the welcome table, or in the reception table setting.
The invitation
It all starts with the invitation, doesn't it? There is no better way to bring a theme in motion than by making the invitation a part of it. Whether you go for subtle cherry blossom designs or you go big with the cherry blossom illustrations, the options are truly endless when it comes to wedding invitations. This is especially perfect for a wedding with cherry blossoms as a central part of the wedding day. Sending out some beautifully crafted wedding invitations with pale pink specks of cherry blossoms and swirly calligraphy makes the message of the spring wedding very clear for your guests. We love how the save-the-dates and invites combine the romantic impression of watercolor cherry blossoms with another print, such as a modest striped envelope liner or valium lettering.
Floral hair accessories
Is there anything as romantic as wearing flowers in your hair? And when the theme of your wedding is cherry blossoms, floral hair accessories are something that goes without saying! Whether it is a delicate floral crown that weaves over the crown of your head, or it is a sparkly cherry blossom hair comb with the most intricate details, whether it is real spring of cherry blossom adorning your elegant updo, or it is individual flower pins dotting your precariously created romantic messy braid, the options are as endless as your imagination. Wearing cherry blossoms in your hair is another fun way to embrace this fun theme into your look, and no matter what you choose, the results will be just fabulous!
The venue
If you've decided on a theme and are looking for a destination wedding, Japan is without a doubt the greatest option. There is no other site as beautiful as Japan for cherry blossoms, according to most writers, photographers, and travelers! The concept for a great Indian wedding is so novel that it's easy to imagine it as the best ideal wedding that awaits you right there in Japan. After all, it is the actual cherry blossom paradise. If you're looking for more ways to explore cherry blossoms as a topic, Hong Kong and North East India are good places to start. However, if you're looking for something both abstract and authentic, Japan will always come out on top. If you are looking for something closer to home, cherry blossoms are most notable for blooming in Washington, DC, and Toronto, Canada, although they also bloom in Georgia, Texas, Hawaii, Oregon, and other places. The venue adds massively to bring this theme together, so having a wedding venue with cherry blossoms in the property is an instant win!
The cake
Another lovely approach to highlight this lovely flower? Use cherry blossoms as inspiration for your wedding cake. While real cherry blossoms can be added to a cake because the petals are edible, there are many other methods to include their beauty, such as handcrafted sugar flowers or buttercream blooms. Remember that you can add either white or pink blooms, or both, depending on the overall theme of your wedding. The good news is highly malleable, making it perfect for minimalistic cakes as well as dramatic ones. There are so many refreshing and inspiring ideas out there on the internet to choose from, we are sure you will find your perfect sugared bloom in a matter of minutes!
The aisle
Lining the aisle with the dreamiest of cherry blossom trees is a fitting and dramatic way to embrace the theme. What better than walking down a boulevard with gorgeous cherry blossom trees bending over you as you walk up to your sweetheart? You can go as dramatic or minimal with this idea as you like. To cover the entire aisle from start to finish! We recommend lining the aisles with 6-8 trees, but 4 may suffice for smaller events. This creates the aisle for the ceremony and allows for the most jaw-dropping images. The bride will have the most fanciful and enchanting walk of her life as she walks down an aisle lined with cherry blossom trees.
Table decor
Cherry blossom napkin holders and elegant cherry blossom centerpieces, there are a lot of different ways a cherry blossom-themed table decor can go. Their blooming branches, which come in a variety of colors from white to dark pink, give dramatic height to any spring wedding scene. You can find wedding floral décor ideas using cherry blossoms, ranging from centerpieces to bouquets to dessert. The sense of dining under a cherry blossom tree in full bloom is created by a towering shower of pink blooms. For an elegant romantic effect, combine white and soft pink with cascading crystal embellishments. Floating and taper candles add a brilliant aspect to the presentation. Submerge the flowers in attractive cylinder vases with miniature white rose bouquets for a contemporary edge. Don't hold the belief that cherry blossoms must be employed in enormous, soaring décor elements. Arrange modest, clustered arrangements on a long tablescape. Don't be hesitant to allow the branch's natural, whimsical shape to dictate your styling and design.
Bouquets
This flower is ideal for the bride who wants her bridal bouquet to make a bold statement. They add great texture to a bouquet of peonies and ranunculus when used as a filler. Layers can be created by carefully combining large flowers, such as peonies and ranunculus, medium flowers, such as sweet peas, and miniature flowers, such as jasmine and 'Hally Jolivette' cherry blossoms, to give a bouquet texture and volume. If that's too much for you, you can always keep it simple by just carrying a simple bouquet with a modest bunch of cherry blossoms. As the cherry blossoms are lean and tall flowers, they will make the perfect statement even when used minimally. Since this flower is quite petite and delicate, they make a beautiful choice for the groom's boutonniere too! Worn alone or paired with an elegant rose or rustic greenery, this is a boutonniere that is unlike any other. You can match your bridesmaid's bouquet as your bridal bouquet, or go for a different shade of cherry blossoms for both.
Bridesmaid dresses and robes
While the cherry blossoms are just adorable in real life, they look beautiful as a print too! Whether it is in the reception table or as a pretty bloom in your getting-ready robes, they will look amazing. If you want something beautifully attention-grabbing for your special day, you can consider having your bridesmaids wear matching cherry blossom printed dresses for the wedding ceremony. But if that's too much for your cherry-blossom-themed wedding, you can keep it under wraps by going all out in the getting ready session! Go for fun cherry blossom prints in your robes as you get ready with your besties, and we promise, it will make the most amazing addition to your wedding photography!
The drinks
Spring drinks are made extra special when they come dressed in the essence of the season. In the spirit of being on theme, you can dress up your chosen drink for your spring wedding day in a myriad of different ways. Whether it is adding red coloring to your drink so that it has that sweet romantic pale pink color, or add a sprig of cherry blossom on your drink solely for decorative purposes, whether it is adding cherries to your drink, or letting one lone tiny flower swim on your glass, you can go as creative as you want! Letting the cherry blossom theme flow naturally to the wedding day drink will only make it that much more cohesive, bringing the whole vibe together perfectly.
The arch
The arch or the arbor under which you say "I Do" to your sweetheart is a place that gets a lot of spotlight on your wedding day. So why not make it the most amazing and stunning piece of art that your guests have laid eyes on? A cherry blossom-decorated arbor will do exactly that! Cherry blossoms have a quality that makes them light and airy, while still being extremely romantic and all-consuming, the same way baby's breath flowers do. So it's quite easy to make a bold statement with cherry blossoms, because of its sheer length and volume! Whether you are decorating your wedding chuppah or your arch, lining it with real or artificial cherry blossoms, it will instantly take it up a notch. Another refreshing way to go about it, especially if you are hosting an outdoor ceremony is to say our vows under a real blooming cherry blossom tree! Nothing can really beat that!
Sweet table
With cherry blossoms all around, it's only natural it makes an appearance on the sweet table! The possibilities are endless, whether it's delicate and elegant biscuits created with floral cookie cutters and dipped in pink chocolate, or macaroons hand-painted with cherry blossom branches and flowers in pinks and whites. You can have a lot of fun coming up with various fun and creative ideas for your cherry blossom-themed dessert table! Another fun idea doesn't get easier or cuter than this. Dragees or tiny macaroons should be placed in favor boxes with notched petals and you can make a typical five-petaled cherry blossom by arranging five of these unique forms in a circle. These can be a part of the sweet table or can work well for wedding favors too!
There is something about the delicately feminine, elegant, and unique nature of a cherry blossom that goes perfectly with the light and airy spring vibe. If the cherry blossoms have managed to steal your heart, we hope these fun cherry blossom ideas were helpful for your gorgeous spring wedding plans. After all, what says spring louder than cherry blossoms?