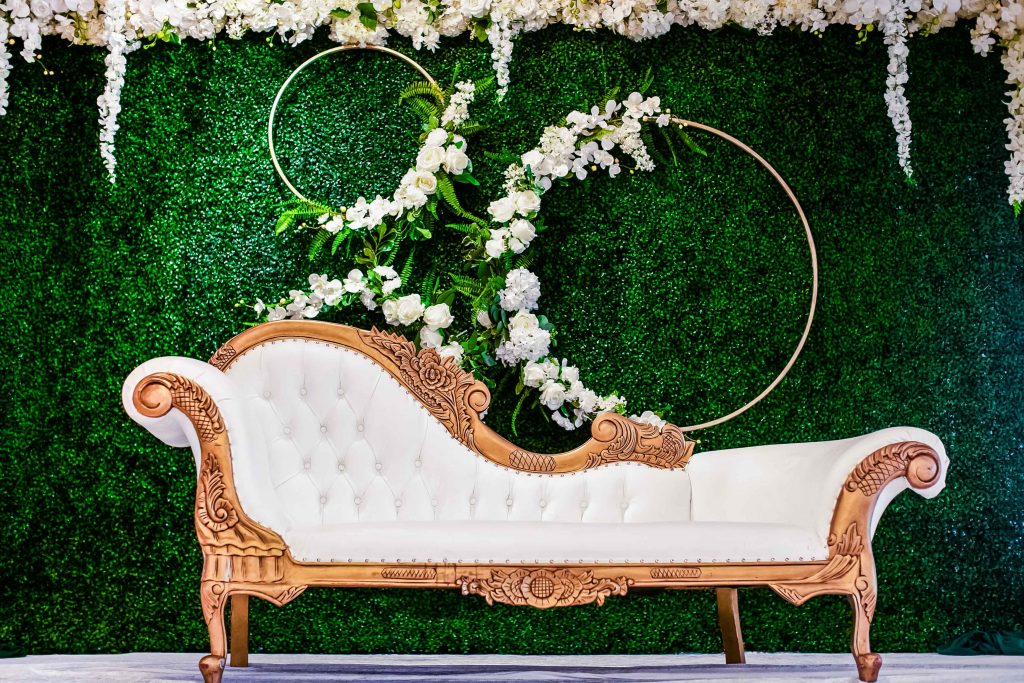 While the new and shiny things always claim our hearts, there is something about the old royalties and the grand histories which will never be forgotten. They will forever live on and stories will be told in whispers of the anecdotes in black and white movies, yellowed brittle paper of classic Jane Austen novels and tales passed down by generations, adorned and altered at the whims of the matriarchs before they reach our ears. No matter how much we love our smartphones and feminist and respectful lovers, there is something about lazy garden tea parties, grand seasonal debutant balls, and scandalous courting in not-so-demure glances and long swirly love letters which will be something that nothing can hold a candle to! If you are a classic romantic soul who loves her after afternoon tea, her well-thumped copy of Pride and Prejudice, and have recently binged on Bridgerton, you, fine lady, are in for a treat and surprise, so hold your smelling salts closely!
Regency-core 101
This is essentially what the whole Regency-era aesthetic is named as. If you are familiar with Bridgerton, Pride and Prejudice, or Sense and Sensibility, you might already know this aesthetic by look. But where did it all start? This look is influenced by the regency period in the United Kingdom, which lasted roughly from 1795 to 1837. The title "regent" comes from King George IV, the prince-regent who took over when his father, King George III was pronounced unable to reign. This time period was marked by a cultural mini-renaissance, particularly among the elite classes. This translated into extravagant parties, gossip newspaper columns, brave and luxurious triumphs in art, literature, and design, and cultural sophistication. It was a very colorful and exciting time, the Regency period altered Britain's whole social structure.
Dreamy recency-core weddings serving Victorian dresses with square necklines, delicate details in the sweet table, and perfectly grand venues are here to announce that the past is here and have the brides in quite a fix lately, but that is not all! The regency inspiration has stepped into various different elements of the wedding day, piecing together a wedding day which is a delectable throwback, but still current and incredibly stylish! If you are in love with the regency era but are hosting a spring wedding, it all comes together so beautifully, it feels like fate! It just so happens that spring automatically leads to a whimsical garden wedding and the regency theme fits quite at home in just a scene. While everything from the season to the era has worked out just perfectly in your favor, here are some of the elegant inspirations which are here to pull your dream wedding together. Whether it is royal-core or regency vibe that you like, whether it is a subtle Victorian era or more Marie Antoinette level maximalism, 2022 is embracing it all!
For a regency-core spring wedding!
Regency venue
When it comes to a themed wedding, the venue is crucial, as it paints the right picture for you to host your dream wedding in. Choose a Regency-era wedding site as the backdrop to your big day if you want to feel like you've strolled onto the set of a regency love story – and even better if it was used as one of the filming locations! Bridgerton was filmed in Bath for the most part, but some stunning thematic settings will transport guests back in time. Think along the lines of ornate gold details, artistic ceilings, romantic fountains, and mesmerizing archways, and an entry that will wow your guest before they even arrive at the location. A lush garden, a palatial estate, a sprawling ballroom, and a flowering courtyard, along with details like gold or brass decorations, vintage paintings, bold staircases, swinging chandeliers, or even vintage mirrors or sculptures will make your venue feel on-theme.
The gown to wow
The empire line gown is the quintessential gown for this era when it comes to creating a regency style for weddings. The empire dress is the ideal choice for a Regency wedding, with its delicate unstructured soft shapes and exuding feminine grace. For a genuine aesthetic, consider gorgeous fabrics like lace, chiffon, and taffeta, as well as a style with capped sleeves and a fitted bodice. Go for trendy regency details like square neck, puffed sleeves, or off-the-shoulder details. Your look will be enhanced by vintage lace boots peeking out from beneath the skirt. Choose vintage jewelry such as pearls and delicate silver pieces to accessorize the gown, but keep it basic. The regency bridal appearance is completed with lace or silk gloves and a capelet in lace for summer or fake fur for winter. A half-up bun with a few loose locks flowing down would be the hairdo for a regency bride. To achieve the iconic looks from the movie, keep your make-up natural and gentle.
Keep it vintage
Keep the color palette delicate and charming for a Regency wedding, such as dreamy lilacs, gentle blues, and dainty pinks. Use seasonal flowers, ribbons, and lace to dress up your setting. Crisp white linen tablecloths used for the tables, which are adorned with antique-style silver tealight holders and hurricane lanterns, as well as greenery and large blossoms as a centerpiece. Serve your guests an afternoon tea-themed wedding breakfast in the style of a traditional Regency wedding. To give your reception an authentic regency wedding look, utilize English bone china, silver silverware, and crystal glasses as dinnerware. For an authentic Regency-style wedding, only a classic horse and carriage will suffice as transportation. When your guests see you arrive at your venue, it will make a huge statement and take their breath away. It will undoubtedly be a memorable day!
You've been invited
Starting with your invitations is perhaps one of the most accessible methods to organize a regency-core wedding. When guests get their invitations, the design and color palette gives them a taste of what to expect on the big day. Your wedding invitations are the perfect spot to introduce your theme, and if you're planning a regency-core wedding, you'll want to include aesthetic aspects throughout every detail you can, from your stationery to your meal and favors. Look for swooping handwriting, pastel colors, and metallic touches on your invitations. When in doubt, go for simple and exquisite decorations that will make your guests feel like they've been summoned to the most important event of the century.
Romantic notes
A handwritten message has a magical quality to it, and no one knows this better than a regency bride! So embrace letter writing, a long-forgotten art form. We adore the notion of leaving each of your guests a handwritten letter in their place setting. If you calligraph their names elegantly on an envelope and stand it up at their place, it can truly substitute a place card. Sure, it'll be a lot of labor, but your guests will be grateful. You didn't have to write a long note, but maybe a few lines on how happy you are that they were able to attend your wedding or a favorite memory you shared with them? It's a thoughtful touch that will make your visitors feel appreciated.
Gloved hands
Although many brides have abandoned gloves, they are such an elegant and sophisticated appearance that we hope Bridgerton can help bring them back. A pair of sophisticated gloves are the perfect final touch once you've gathered all of your wedding day accessories. They're the ultimate opulent purchase because they're soft and plush. Also, wearing a pair of exquisite gloves with your wedding gown adds to the regency concept and makes you appear to be from that era!
Statement veils
Long statement veils were fashionable at the period. In the wedding scene to Simon in Bridgerton, Daphne wore a cathedral-length veil, which was one of the most popular lengths at the time. This will not only be historically accurate, but it will also give your stride a dramatic and delicate feminine beauty. Give your veil the attention it deserves by having it custom embroidered so that your entire ensemble feels personal and well-thought-out. A favorite literary phrase, your initials and wedding date, or something unique and personal might all be sewn in.
Bridesmaid dresses in all the colors
Just because this was a time that belonged far in the past doesn't mean you have to shy away from colors. In fact, get friendly with all the colors in the crayon box! Embrace those beautiful hues in your bridesmaid dresses and let your bridesmaids make the statement. You can choose warm tones of mustard, vibrant coral, or exquisite mint green, or look delicate and lovely in lilacs, pinks, and pastel blues. For a modern and cohesive take on the colorful bridesmaid dress theme, mix and match various shades of jewel or pastel tones. If you want to embrace the maximalism of the era, go for floaty tulles and voluminous petticoats to add fluff to the dress. You can also go for cascading silhouettes and add drama to the wedding ceremony for letting your bridesmaids claim the attention!
Afternoon tea galore
Afternoon tea is a great option for laid-back weddings where a sit-down meal isn't feasible. Fortunately, it's also very fashionable for a regency wedding. Set a table with cucumber sandwiches, small quiches, scones, and patisserie on vintage porcelain plates, cups, and saucers. Fill teapots with gin and vodka cocktails with a tea theme, such as a rose and hibiscus tea martini or an Earl Grey gimlet. Afternoon tea is ideal for an early afternoon ceremony since guests can interact and eat at about 4 p.m., after which there is no need to offer food again until the evening. If you are hosting your afternoon tea in a wisteria-clad courtyard or the outdoor rose garden, if your wedding venue allows, the theme will just fall perfectly in place!
Rococo era cake
The Rococo period began a few years before the Regency period, but the lavish and luxurious style swiftly spread to England. We prefer rococo styling for a modern wedding cake because of the iconic gold, white, and pastel colors, and carved molding. On a multi-tiered pastel cake, think of extravagant gold sugarcraft decorations like fruits, flowers, musical instruments, angels, shells, and fleur de lis. It's a classic aesthetic that's resurfaced in popularity. You can also go for a more subdued look with textured white icing, sugar roses, and gold molding accents. Whatever details you choose, the cake should be large and striking, with at least four tiers and a wedding cake display table to match.
Champagne tower
Is there anything more opulent and decadent than a champagne tower? We doubt it! There is something about a champagne tower that instantly spells luxury which feels at home in palace halls and endless flower gardens. A champagne tower is celebratory in a classy yet prominent way and truly encompasses the regency vibe aptly. A Champagne tower looks amazing in photos and is a great time to share with your sweetheart as you pour the bubbles in together. Also, they will leave your wedding guests wowed, that's for sure! To make your champagne tower more historically accurate, go for vintage stained wine glasses or delicate vintage crystal glasses, and your bar area will look like it belongs to a movie!
A horse and carriage entry or exit
It's no surprise that a regency wedding should have a grand exit, and what can be more fitting than a horse and carriage exit! We love the royal vibe that a horse-ridden carriage brings to the table, and how a couple instantly feels like they belong to royalty when they arrive or exit with such grandeur. Your wedding is a dream come true moment and a once-in-a-lifetime opportunity. It's a reason to rejoice, and this particular day can be anything you want it to be. Allow your imagination to soar and so what a king or a princess will do, just for a day!
Literary quotes
Using literary quotes throughout your wedding is a terrific way to personalize it, whether you select a favorite line from the series or another favorite romance novel. We love incorporating them into your wedding décor because they function so well in vows and speeches. Quotes from books like Pride and Prejudice, written in calligraphy on cloth or paper by your stationer, create lovely aisle runners. It can be looped around the bouquet on the day of the wedding and dripped down the bride's arm as she walks down the aisle. If you and your partner are both bookworms, why not name your tables after your favorite books? You can then incorporate literary excerpts from them on your invites, menus, and orders of service, or as decorations throughout the venue. Alternatively, you can also read out your favourite poem for each other during your ceremony.
Wax seals
There is something painfully romantic about a handwritten letter, perfumed and sealed with a seal. It is quickly coming back and is seen more often! You may incorporate wax seals into your wedding in a variety of ways, whether you decide on handwritten letters or your wedding invitation, whether it's a wedding favor or just for the aesthetics. It's ideal for sealing invitations, adding decoration to place cards, and gluing dried flower and leaf stems to stationery. You can have a custom stamp made with your initials and wedding date, or you can opt with a generic mark that fits your style.
We adore everything about the Regency period's elegance and indulgence, which has begun to inspire weddings, from magnificent costumes to exquisite decadent maximalism and the ambiance of tantalizing high society gossip. There are so many options to have the regency wedding you desire, from bridesmaid dresses inspired by the love of colors to vintage-style afternoon tea party, draping wisteria, bespoke wax seals, Georgian wedding venues, and sophisticated empire waist dresses. We hope this blog did justice to your vision and provided you with all that you might need.