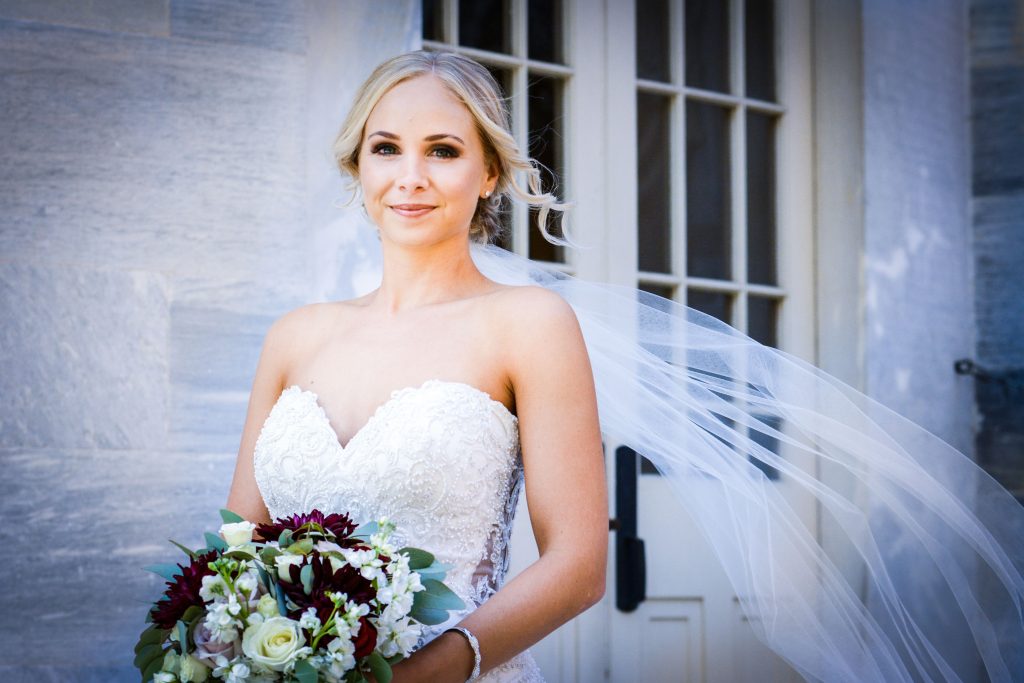 Do you have a bohemian heart and feel drawn to nature, love being barefoot and wearing flowers in your hair? Are you full of whimsy in your day-to-day existence, and nothing more than to get lost in a dating every once in a while. If you are nodding along to all of the above questions chances are that you are a bohemian bride, and congrats, because you have stumbled along to just the right blog for you. Are you holding your wedding in the beautiful outdoors and close to nature? Are you inspired by natural elements as well as feathers, crystals, and old-world charm? Do you envision your wedding as non-traditional and enchanting? If so, bohemian is the perfect theme for your special day!
Who Is A Boho Bride? 
A boho bride is artistic, free-spirited, and romantic. She will love to wear clothes that feel natural and flowy, and there is nothing better than to maximize the use of nature as your backdrop with celestial details and even gemstones to create an enchanted, bohemian ambiance for your wedding. You want to take all the earthy, natural elements of a rustic wedding and infuse an eclectic, vintage feel. You're looking for a gown with flair and well-thought-out elements. You love beading details and flowy skirts, but you don't like structured corset tops. You want to move freely and dance the night away. Boho bride fashion is all about the carefree look. You can definitely picture yourself wearing a lace gown and admire all the various embellishments and patterns that can be used in wedding dresses, such as sparkling beading, illusion necklines or backs, layers of tulle, eyelet lace, floral themes, and geometric designs. You might be unknowingly pinning wildflower bouquets with a not-too-perfect look in your wedding Pinterest board. You appreciate many types of flowers and leaves and enjoy foraged bouquets and wild-shaped blossoms. With loose curls or a loose wispy braid, flower crowns and fresh floral combs, delicate brass wreaths, and handmade hair ornaments look stunning to you. You'd love to tie the knot in a venue like a breathtaking national park, on a tropical beach, or under the stars with glittering lights. These are all signs of a boho bride.
So, once you've got that beautiful venue for your boho wedding, you've nailed the décor, and you've found the perfect dress and shoes to match, all that's left is deciding on the hair and makeup that will complete your bohemian wedding day look. Soft, long waves, braids, and boho accessories, such as flower crowns, '70s vintage hairpieces, and big earrings, are a huge wedding trend right now. Romantic blooms add color and texture to your carefree style. You can't go wrong, so pick a hairstyle and a hairpiece that makes you feel effortlessly sexy. Here are some tips to achieve daytime and nighttime wedding makeup looks for the boho gypsy bride.
Boho Bridal Makeup Ideas
Boho Chic
For an unfussy bride, the main look that you're going for is au naturel, so stick to neutral shades that bring out your complexion—think taupes, browns, and bronzes. This palette makes a stunning look no matter what time of day or night. A dewy face gives pretty bohemian vibes, so start off by moisturizing your face with cream or oil before applying a light, non-matte foundation. Use a concealer for what needs to be covered, but finish it by using a sheer powder for coverage, and allow those cute freckles to shine through. Fill in the eyebrows using powder. Penciling it in would create strong, solid lines, while soft powder will make your brows look more natural. Light, smokey, and monochromatic eyes can be achieved by blending, blending, and blending some more. Doing so with the entire face softens the edges, making them look more natural. You don't want to look too golden, but rather just sunkissed, so layer a bronzer over light pink or peach blush on your cheeks to achieve a subtle glow. Your lips will tie the entire look together. Skip the lip liner and simply dab your favorite matte lipstick to create a nude lip instead of lathering it, and just top it off with a gloss. If you would like a little color to match your florals, you can also go for a sensual pink or coral lip that would still look natural.
Bohemian Glam
Laid-back can also be stylish. The bohemian theme incorporates natural shades with other elements such as textured metals, gemstones, and jewels, which are similar to the Art Deco style. This means that there are more hues that you can use to create an overall glamorous gypsy flair. Keep that fresh and light makeup as a base for your face and finish it with a natural, sunkissed look. But for a bohemian glam bride, the key is dramatic eyes and using lots of eyeshadow. While timeless brown and warm undertones are a go-to, if you're feeling more adventurous, you can opt for copper shades or metallic hues, or even a rich jewel tone, maybe pick a color tone from your bridal bouquet or the groom's suit that will complement the muted colors of the wedding dress and entire setting. Add winged eyeliner and blend your eye color with a little gold or rose gold shimmer for a stunning gradient look. If you're planning to wear an off-the-shoulder wedding dress, make your body glow, too! Illuminate your shoulders and collarbones with highlighting products such as shimmering body oil or a luminous blur stick. Don't be afraid to add a little glitter for a bit of drama and a few touches of bling to your boho wedding. You are, after all, a woodland fairy and not a princess in the castle.
Breezy Bohemian Look
Let's start with the eyes! Begin by using an eyeshadow primer; our personal favorite is NYX's primer, which is available in drugstores. Then, all over the lid, apply a gold eyeshadow. Using a fluffy blending brush, apply a gentle brown matte eyeshadow to the crease. In the outer corner of your eyes, apply a dark brown eyeshadow. The top and bottom lids of your eyes are then lined with black liner. Blend the black liner with a smudge brush to soften the line. Smudge a little dark brown eyeshadow on top of the black eyeliner with the same brush. It's time to put on some mascara! Use a decent pomade to shape your brows. To create warmth all over your face, use bronzer in a "c" configuration from your cheekbone to your temple. Apply blush over the top and a highlighter for a little additional radiance! MAC's Sun Rush Lustre Drops do the trick! Choose a neutral pink for your lips and top it off with a gloss!
Natural Wedding Makeup
The last thing you need on your wedding day is to be concerned about your makeup and if it will stay put, smell fresh, and look as good as it did when you first put it on. Natural makeup, focused on dewy skin and neutral eyeshadows, is great for assuring all-day wearability. A nude lip means no colored smearing after a ceremonial kiss, and it won't be obvious if you can't touch it on a frequent basis. A natural boho bridal makeup look is also ideal since it draws attention to your greatest features, ensuring that you look your best on your wedding day.
Go Vintage
Dramatic winged liner and cherry lipstick comes to mind when thinking of retro makeup. Don't worry, you can still achieve a lovely retro vibe with your makeup without going overboard. Leave the bronzer in the drawer for this one and go for a sheer and simple look on the skin. Instead, use a flicked liquid liner and thick lashes to draw attention to your eyes. A glossy apricot lip completes the appearance.
Woodland Flower Child
The focus of bohemian bridal makeup is on the eyes, which is a gorgeous natural appearance. If you're planning a bohemian wedding, this is a terrific aesthetic to go for. Bohemian makeup is earthy and has a delicate romantic feel to it. Bohemian weddings have a magical woodland atmosphere to them and are usually held in the woods.
Wedding Makeup with a Smokey Eye
For your special day, you may still accomplish romantic smokey eye makeup without it looking too heavy or black. Build a darker shade in the outer corners of the eye and a lighter shade on the lid with a charcoal gray palette. If ashy hues aren't your thing or don't suit your skin tone, go for sensual plum tints instead, and you'll still be able to pull off the smokey look. Finish with nude lipstick with warm undertones to bring the colors together.
Dramatic Boho Look
You may still have beautiful, romantic wedding makeup while still making a statement. Use thick long lashes and eyeliner with smokey dark tones for a more dramatic look. To make your eyes pop, use a pencil eyeliner in your waterline, and for smaller eyes, use a liquid eyeliner with a flick to elongate the eye. Opt for a nude lip to keep with the dramatic motif, although a bold lip can be too much for your canvas. To finish, use a bronzer to softly dust the frame of your face to match the rich tones of your eyeshadow.
Beach Wedding
Everyone fantasizes about having a beach wedding, and now you can have the makeup of your dreams to match. Think dewy, bronzed skin with a cool-hued nude lip gloss for the ideal beach babe look. To achieve a sun-kissed complexion, use an illuminating primer to prepare the skin. With champagne eyeshadow on the lids, keep brows bushy and natural. A smattering of highlighter on the cupid's bow, inside corner of the eyes, and brow bone will round off the glossy appearance. To finish, run your bronzer along the hairline, through the cheekbone, and along the jawline in the shape of a number three.
Bohemian Romantics
The most romantic aesthetic for your wedding day is boho bridal makeup, and it's quite simple to apply. Keep skin dewy and natural by priming it with an illuminator for a bright, radiant base. To keep the makeup mild, highlight the high points of your face to accentuate your features while adding some sparkle, and use pastel rose lipstick. If you're wearing a floral crown, match your eyeshadow to the colors in the flower arrangement. When it comes to makeup, the bohemian bride is all about effortless beauty, so keep it light, soft, and natural. Use bronze and gold on the lids and smeared beneath the eyes, and a pop of peach on the cheeks and lips for a pop of color. When it comes to bridal makeup, glowing skin is essential, so use a champagne highlighter along with the inner corners of the eyes, on the tops of the cheekbones, and on the cupid's bow.
Boho Bridal Hairstyle Ideas
Half-Updo Braided
The braided half updo is the ideal hairdo for the boho bride who wants to let her hair down while still looking traditional. Clip-on hair extension wefts to obtain the look and ensure the hair is extremely voluminous and full. Begin braiding from the front at the portion of the hair to the nape of the neck and secure with bobby pins once the extensions are clipped in. You can do the same thing on the other side to make a "crown," or keep it simple and lovely by braiding one side of the head. For ultimate boho flair, lace the braid with foliage and wildflowers.
Loose Romantic Bun With Braids
This lovely, braided loose bun is perfect for the boho bride searching for an updo style. The boho bride prefers hair that appears to be easily put together, therefore the secret to this look is to fake the untidy look by letting wisps hang loosely from the bun and frame the face. There are many braided wreath hairstyle tutorials you can follow to obtain the look. Accessorize with soft flowers and rustic leaves to create a boho bridal vibe!
Twisted Braid Cascading
For the boho bride who is all about the details, a complex hairstyle like this loose, romantic braid is ideal. This look may appear complicated, but it's actually fairly simple to do. The use of hair extensions to give thickness and body to the braid is the key to attaining this full, voluminous braid style. To accomplish the look, use the bow braid tutorials online as a step-by-step guide and lace delicate baby's breath throughout the braid to give tenderness and romanticism.
Pampas Grass as a Halo
Pampas grass has been a popular wedding decoration for a while, and we don't see its wispy, wheat-hued detail going away anytime soon. Pampas grass, in addition to being a lovely addition to floral arrangements, may also be used to replace a more typical flower crown with an earthy halo for a truly distinctive aesthetic.
Waves from the 1970s
Can we really be speaking of a boho bride without speaking of the 1970s? These softly textured waves, inspired by the 1970s, are utterly hippie chic. Use a large-barrel curling iron to get a similar effect, then separate and tousle the curls with your fingers to produce soft texture and natural movement.
Hair Accessories in a Bohemian Style
Are you looking for ideas for bohemian wedding hair pieces? From bridal combs to exquisite headbands, hairpins, and romantic hair vines, this store has all you need. Hair accessories in the bohemian style are dependent on your haircut. The free-spirited, airy, deconstructed, and wild bohemian bride, on the other hand, remains intact. Begin with the lovely and simple circlet, which is ideal for short hairstyles such as bobs, pixies, crops, shoulder, and nape lengths. An interwoven hair vine is ideal for your tumbling curls and updos if you're going for a hippie-chic aesthetic. Choose vines that can be braided into the mix for brides who prefer textured braids. For a cosmic effect, use muted flower hairpins, star hairpins, and combs. Bridal headbands, floral clips, and bedazzled hair ribbons are some other alternatives.
Every bride has that distinct, natural bridal glow, especially after all the wedding planning stress has been dealt with. Still, going for a hydrating facial and gently exfoliating a couple of weeks before the wedding day can help a lot. But, no matter what look you decide to go for, whether it's all-natural with an ethereal aura or vintage vibes with sultry tones, just know in your heart that once you put on that wedding dress, you will feel most beautiful and just exquisite on your wedding day. The perfect dress, the gorgeous makeup, and the impeccable hair are all equally important, but getting married is about the freedom of soul and sharing that freedom with another kindred soul.