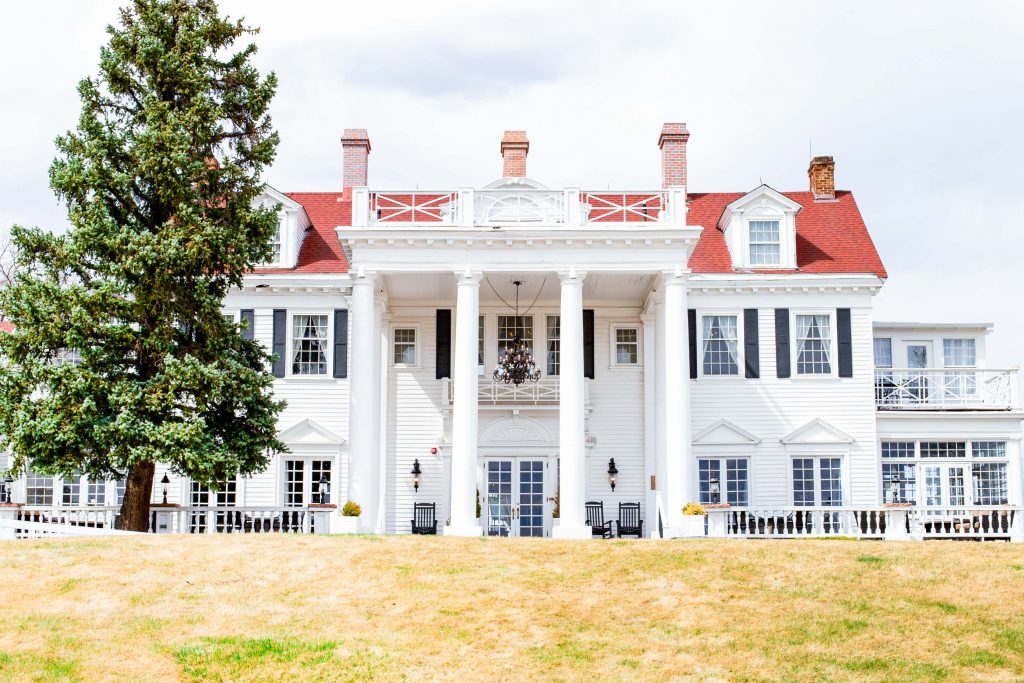 Does thinking about your wedding day give you a whole zoo instead of simple butterflies? It is needless to say that planning for your big wedding day is one of the most exciting yet daunting things you will ever do in your entire life. With so many details to take care of from planning a luxurious wedding photoshoot with all the must-have wedding photos to getting in touch with all the wedding vendors and preparing at least a million lists, it is not easy to be a bride! And where is that one place where everything – from all the shiny and glamorous wedding details to the little and thoughtful wedding ideas will come to life? Yes, it is your wedding venue. Your choice of wedding venue is the live stage for all your hopes and dreams that you have always secretly coveted for your big day. After picking up a wedding date, it is the second most important wedding decision that will require certain homework. Thankfully there are thousands of wedding venue options for brides across the country or even beyond it to choose from and get married at. But what is it about intimate wedding venues that set them apart from all of its contenders?
Think about an intimate space that feels like home with a quaint little garden and charming on-site guest rooms where you will be tying the knot with the love of your life while your most dear ones are going to cheer you on! Talking about some of the dreamiest wedding venues across the country we cannot leave out without mentioning the beauty of B&B wedding sites. Choose an intimate and gorgeous bed and breakfast wedding venue instead of a traditional venue, as they have become one of the most loved post-pandemic wedding trends. Here a couple can tie the knot in an utmost private setting without losing out on basic amenities and luxurious wedding ideas. We have seen how B&B wedding venues have made their mark in almost every dream wedding destination across the world. Bed and breakfast are popular in almost every country and hence we are sure that you are going to find your fit that will not only meet your wedding needs but goes beyond imagination to surprise you in a beautiful way. From finding a private and romantic wedding bed and breakfast by Lake Como in Italy to scoring some of the best in class B&B wedding packages that can redefine "luxe," let us find out why couples are considering B&B weddings, and maybe you should too.
Reasons to go for a B&B wedding venue for your big day celebration:
All-in-one wedding venue 
On your wedding day, it can be incredibly stressful to get everyone from the ceremony venue to the reception venue. When you have decided to rent a bed and breakfast for wedding celebrations, you can rest assured that every wedding event can be held on-site without having to travel. From accommodating your rehearsal dinner in a big dining room to hosting your whimsical summer garden wedding ceremony and having your first dance under the starlit skies, B&Bs have it all to host the wedding of your dreams. Different aspects of your wedding can be hosted in one location. For instance, you can exchange your wedding vows in the courtyard against the trickling fountain and head inside for your wedding reception, and have all your guests in the private dining room area. Hence it is easier for you and your guests to attend all of the different wedding events in the same wedding venue. Some bed and breakfasts also have indoor areas that can be used if the weather doesn't cooperate on your wedding day.
Everybody gets to stay together
When you are hosting a bed and breakfast wedding reception, all your nearest and dearest ones get to stay together under the same roof and have an old-fashioned family time with everyone laughing at uncle John's timeless childhood jokes! Your guests can use some of the rooms to rest in between wedding events or even stay in for the night especially your out-of-town wedding guests. When your guests check into the on-site rooms of the bed and breakfast, they can touch up their makeup and even opt to change in between the wedding events. Bed and breakfast weddings mean that all your guests can conveniently and comfortably enjoy the wedding weekend under the same roof. It also means that the B&B is a great place for them to stay before and after your wedding festivities. It can also serve as a little vacation getaway from their daily lives and might turn out to be the kind of vacation they needed for a long time. What can be a more wholesome idea than to bring all the people you love together under the same roof on your wedding weekend? It can also allow you and your spouse to spend more time with the closest family members and friends before and after the wedding.
More intimate wedding atmosphere
What does a small wedding bed and breakfast seem like for hosting your big day? For couples who are fond of privacy and intimacy, this one's for you as a beautiful B&B wedding might change the way you used to look at traditional weddings. While large and luxurious weddings have their own charm and beauty, intimate weddings are preferable for some couples who want a more private experience with a small wedding guest list. Just like not everyone wants a large wedding, a quaint and private bed and breakfast reception can be a great option for intimate wedding events. With more cozy spaces and extra rooms, you can be sure to spend quality time with your fiance and your closest family and friends. Hence hosting a small B&B wedding means that you are going to spend private time with people who matter the most, and not with people who you will probably see or meet only on the day of your wedding. Also for couples who are looking to keep a short guest list, having your wedding at a bed and breakfast is a pretty great excuse. However, there are many bed and breakfast wedding packages that enable you to accommodate a large wedding guest list, which means that you do not have to make a hard choice and it's a win from all sides!
On-site staff and wedding vendors of B&B can be very helpful
When you are hosting a B&B wedding, you can be assured that many top-class wedding vendors will be available at your disposal. From catering services to wedding florists, there are many award-winning B&B wedding venues around the world that are also home to on-site world-class wedding vendors. There is a high chance that catering will be already included in your B&B wedding packages as an added perk. It is worth finding out if the venue is equipped to serve meals, finger foods, and drinks. If they are not, they may be able to suggest reliable local caterers to meet your needs. Many B&B owners are connected to local wedding vendors and have connections that can also prove to be convenient. One can be confident in their vendor recommendations as the chances are these wedding B&Bs have already hosted several weddings with these vendors. This can not only save you enough time to find a good wedding vendor, but it is especially important if you are getting married in a region that you are not familiar with. For instance, in the case of a destination B&B wedding in a faraway land, you would want to enjoy the entire wedding experience and not feel overwhelmed by the small details that will show up throughout the day.
Picturesque and beautiful 
If you have always wanted Pinterest-worthy wedding photos, hosting a bed and breakfast wedding can be a great start to this wedding dream. From quaint English garden settings and the sprawling lawns to wrap-around porches and lakeside rooftops, B&Bs have built-in unique and gorgeous backdrops for wedding photos. One of the biggest flexes is B&Bs are generally located near sweet or famous towns and cities that can offer unique shots in front of bustling nightlife, landmark buildings, whimsical skylines, and main street views as your wedding photography backdrop! There are many historical wedding venues around the world that have been turned into bed and breakfast inns for enhancing your entire wedding ceremony experience with a breathtaking backdrop.
Enriched history and heritage
Choosing a B&B location with a rich history can make a location have sentimental meaning and excite many individuals who are attending the ceremony. These historic B&B wedding venues can offer a beauty that is hard to capture elsewhere. Starting from the architectural style to the unparalleled décor, these are elements that are hard to grasp in modern wedding venues. These kinds of historic bed and breakfast wedding venues will often boast this beauty that you desire in a marriage location on both the inside and the outside of the building. Hence you will have to do very minimal wedding décor in the already beautiful area for your wedding ceremony and reception.
A special experience 
Choosing a bed and breakfast wedding means that you will get more than just a beautiful location. Most B&B wedding venues specialize in making your wedding perfect by providing a more intimate and detailed experience. The helpful staff of these wedding B&Bs is trained to make you feel at home with their cozy and warm hospitality. You can also make your B&B into a mini honeymoon or a romantic getaway with your new spouse once the event is over. From added perks like a couple's massage or a candlelight dinner to indulging in some special experiences like going on a nearby adventure tour or organizing for a post-wedding photography session in some of the famous landmarks nearby, the options are endless. Having a small wedding at a bed and breakfast location will also mean that you can finally go for the most exotic honeymoon that you have always wanted for yourself. There are also many famous and well-known B&B wedding locations around the world that organize special tours and exclusive getaways for couples who just got married.
Bed and breakfasts are a perfect and unique venue to hold a wedding and reception. However, it's worth taking a tour of your favorite Airbnb wedding venues before settling for your final choice. Previously known for being brilliant staycation ideas, these private spaces are turning into bed and breakfast wedding locations. However, it is also important to find out what sort of atmosphere and wedding theme you are looking for before going on the hunt for the best non-traditional wedding venues. Bed and breakfast wedding ideas are all about delightful and picturesque details along with elegance and relaxed settings as a backdrop. The charm of hosting weddings at bed and breakfast can give you a pocket full of memories in the form of beautiful wedding portraits as well as an experience that you can tuck away in the most lovely chest of treasure filled with emotional wedding memories. So when you are looking for a "bed and breakfast wedding near me," paint a picture of truly gorgeous portrait backdrops, including well-manicured gardens, fountains, and more.
Choosing a venue can be one of the hardest decisions you make when planning your big day. Whether you are looking to go for glamping as a minimoon idea with the love of your life by your side or looking to host your wedding at a bed and breakfast inn in the whimsical countryside of your state, there are many options and packages to browse through before settling on your perfect fit. There are many bed and breakfast wedding packages that also enable you to have a big wedding guest list (how convenient is that?) so that you do not miss out on any important family member or friend.