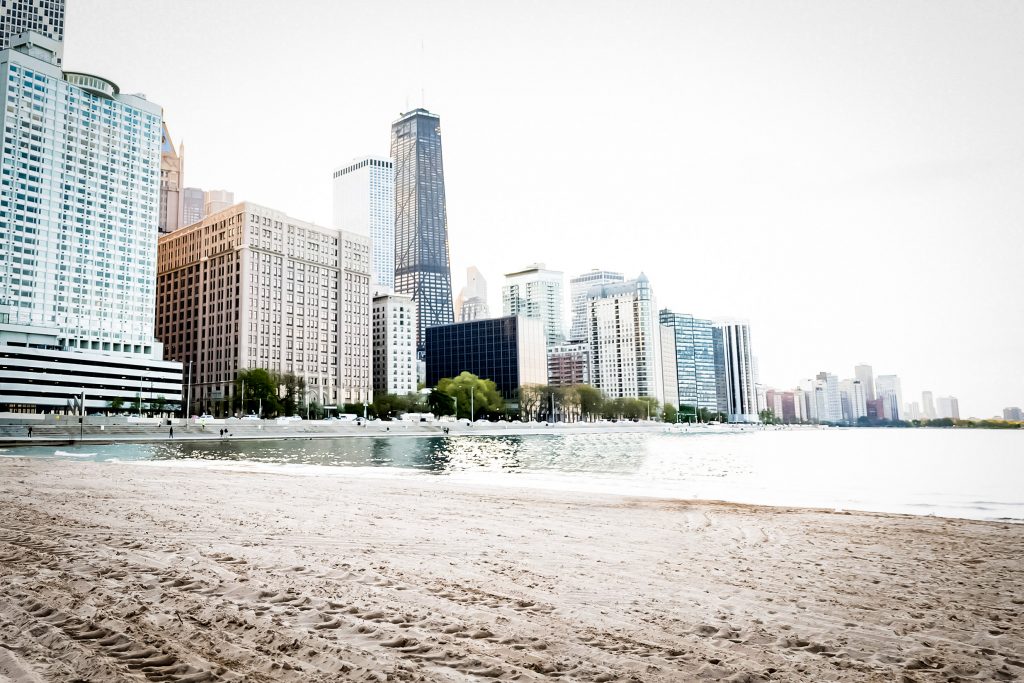 So you have said yes to "the one" and now you are all set to plan your wedding in the best possible way with all the over-the-top wedding details that you have always listed in your secret diary! From browsing through amazing spring destination elopement ideas to bookmarking all the exquisite Victorian garden wedding venues, we know that you have a lot on your plate right now. But before you go on to plan your grand tropical honeymoon destination for your Instagrammable post-wedding escapade, there is another fun pre-wedding trip that you can plan with your gang of girls who have been there with you from the moment you laid your eyes on your sweetheart for the first time! Yes, we are talking about your grand bachelorette!
As they say, "have one last sail before the veil!" The term "Bachelorette Parties" can give you flashes of you and your girl gang moving around an exotic destination in gorgeous bikinis, while slapping sunscreens and sipping mimosas. This can also be a great chance to host an out-of-the-box engagement party that celebrates your brand new relationship status! As per many wedding experts, choosing a great bachelorette party destination is all about choosing a location with plenty of sunshine and a variety of fun activities for your group to enjoy. So it's up to you to decide the kind of bachelorette destination you would want to go to with your team of to-be bridesmaids. Bachelorette parties are for creating memories that will last you a lifetime before all the memorable wedding moments unfold on your big day. It is about bonding with your favorite people and celebrating your brand new relationship status with the people who matter a lot in your life. So your bachelorette destination should undoubtedly have scenic views, scrumptious food, a bustling nightlife, a relaxing ambiance, and a host of fun activities so that everyone can have a great and memorable time.
From clubbing all night in Las Vegas and tipsy traipsing through the exotic locales of Thailand to throwing an Instagram-worthy fête in Amsterdam or a dreamy beach escape in Puerto Rico, make sure that this is a trip that the bride will never forget and every time she hears the name of the place there is a sly smile on her face from all the flashbacks! Wherever and however you choose to spend your exotic pre-wedding vacation, make it the last wild "last hurrah" for your girl gang. While there are so many bachelorette party ideas, we are exploring every location for your party needs so that, whatever you choose will suit the personality of your gang. This bachelorette party inspiration blog will help you to throw an unforgettable bash for your special friend that everyone will be talking about.
Best Bachelorette Destinations Around The World For A Dreamy Escapade:
Puerto Rico
If you want to travel to an exotic location without leaving the country, look no further. Topping the list of winter honeymoon destinations, Puerto Rico is a classic! Beautiful beaches, warm weather, and opulent resorts are just a few of the attractions available at this destination. Relax at a resort, sample the nightlife of San Juan with bottle service at Club Brava, or learn to salsa dance with a live band at Nuyorican Cafe.
Negril, Jamaica 
Grab your girls and head to Hedonism II, Negril, Jamaica's famous all-inclusive, adults-only, resort for the bride looking for an exclusive girl's getaway! For some much-needed R&R, visit the Blue Hole Mineral Spring in Brighton District and take a therapeutic mud bath. Then take a stroll along Bourbon Beach to listen to live reggae music. The One Love Bus Bar Crawl along One Love Drive is a great way to get a taste of Negril's nightlife. It comes with a strong recommendation for a dreamy Jamaican Bachelorette! Try the jerk chicken at 3 Dives Restaurant and Bar, Presley's Bar and Grill's lobster dinner, and a sip of Jamaica's Red Strip brew. On Wednesday nights, dine on Caribbean cuisine while being serenaded by a live band at Roots Cafe.
Jackson Hole, Wyoming 
Surrounded by the snow-capped Tetons, Jackson Hole in Wyoming is a rustic yet luxurious destination for a girls' getaway at any time of year. Channel out all your staycation ideas in the log cabins at Fireside Resort that can accommodate groups of up to six people and feature fireplaces, luxury linens, and WiFi. Sign up for a dog sledding tour in the winter, then relax at Amangani's Spa, where the heated Jacuzzi and infinity pool provides unrivaled views of Jackson Hole. Head to Trio for upscale American plates (think smoked duck ragu and artichoke risotto), then finish the night with drinks and dancing at Million Dollar Cowboy Bar. If you go on a Saturday, don't stay out too late: the champagne-filled brunch at Persephone Bakery is where everyone will want to be on Sunday morning.
Ibiza, Spain 
Known for being one of the top dream destinations for weddings, Ibiza is also the world's EDM capital and is ideal for seeing live DJs, sunbathing, and generally living like you are in Justin Bieber's music video! Yacht parties, poolside events, and getting down at the club abound in this Mediterranean paradise, this is the place to be if you and your ladies enjoy dancing, beachside nightclubs, swimming, and boat cruising. Get your bikinis ready and slap some sunscreen as soon as possible!
Palos Verdes, California 
Palos Verdes caters to luxurious relaxing and wellness-focused trips! Terranea Resort in California is the perfect place to relax and unwind over the weekend, with luxurious amenities spread throughout the 102-acre property. Everything from therapeutic in-room massages, soothing baths, and pre-bedtime facial masks to personalized meditation, yoga, and boot-camp programs are available as part of the wellness programs. Unplug at Terranea Cove Beach or participate in Terranea Resort-organized group wellness activities like "Painting by the Sea," kayaking tours, guided coastal hikes, and more. Take a look at the architecture of the Wayfarer's Chapel, a popular religious site. Plan a trip to the Point Vicente Interpretive Center in the spring to see a whale migration! There's little reason to leave Terranea Resort because it has so many dining options. At Nelson's, a cliff-top restaurant perched directly above coves, order Sunday brunch with mimosas, and pair Asian dishes with your choice of spirits at Bashi, which has an extensive sake and soju list. It is also a very popular destination for holiday and honeymoon Christmas cruises!
New York City 
The Big Apple is the ideal location for all kinds of bachelorette parties! Your itinerary will not be lacking, regardless of which borough you choose to celebrate in. In Soho, there's boutique shopping with a side of cronuts, in the Meatpacking District, there are rooftop cocktails at The Standard, and in Brooklyn, there's craft beer and pizza at Roberta's. The options are truly limitless for New York bachelorette parties! Every bachelorette activity you can think of is available in New York. If you enjoy theater, gather the ladies for a Broadway or off-Broadway performance. In the afternoon, art lovers can go gallery hopping in Chelsea, or visit The Metropolitan Museum of Art and the newly renovated Museum of Modern Art. Catch a burlesque show at the Slipper Room, stand-up comedy at the New York Comedy Club, or slam poetry at the Nuyorican Poets Cafe late at night. For an exclusive New York-style eating experience, take the ladies east for dinner at David Chang's Momofuku Ssäm Bar. The Delancey, a rooftop bar, is a great place to spend the night dancing. You can also have a good time with your friends at one of New York's hipper speakeasies. Please Don't Tell, accessed through a phone booth inside Crif Dogs, or Peachy's, an underground bar beneath Chinatown's Chinese Tuxedo, are both worth a visit.
Tulum, Mexico 
Tulum in Mexico is a glamorously carefree beach town that is loved by models, influencers, and free-spirited artists, located just an hour from Cancun International Airport. There are no street lights! Much of the beach strip is devoid of electricity and instead is home to eco-friendly lodges, fashionable boutiques, yoga studios, juice bars, and jungle-to-table restaurants. At Coco Tulum, reserve a few thatch-roofed cabanas, or if your group is willing to splurge, opt for the impeccably designed Nomade. After you have had your share of sunbathing, refuel with lobster ceviche al fresco at Chamico's, which overlooks Soliman Bay, before heading out for the afternoon. The oceanfront Mayan Ruins or snorkeling in Dos Ojos, one of Tulum's many cenotes, are both recommended. For dinner, we hope you have made reservations at Hartwood, a cult favorite where everything from charred octopus to short ribs is sourced locally and cooked over a wood-burning fire. Finish the night at Casa Jaguar or Gitano with tropical cocktails in the jungle under the moonlight!
Las Vegas 
Even though we don't need to introduce Vegas bachelorettes, we will do so anyway! The gambling mecca, dubbed Sin City, is the ultimate party destination. A big ole' Vegas-style shindig is in order for the life of the party. Spend the weekend in a poolside cabana, get a gold-infused facial for your girl group, see Cirque du Soleil, and then hit the club, just don't end up on the "Hangover Bus!" This casino-filled city is all about hotel hopping and taking in the region's man-made wonders, from strip clubs to live shows. Vegas caters to tourists seeking a luxurious pampering experience, with plenty of alcohol, flashing lights, celebrity concerts, and the opportunity to stay in some of the world's most opulent hotels for indulgent honeymoon stays and wild bachelorette parties. Get your wallet and your liver ready!
Cartagena, Colombia 
Even the most serious case of wanderlust will be quenched by a trip to Cartagena in Columbia! This vibrant, tropical city on Colombia's Caribbean coast combines the luxury of a beach vacation with the sophistication of a South American metropolis. Make yourself at home at the stylish Hotel Casa San Agustin, a 17th-century mansion transformed into designer digs (large groups can rent a fully staffed colonial villa), then spend some time exploring the colorful old walled town's tree-lined plazas and cobblestone streets before escaping to the beach. Inquire at your hotel about arranging a day trip by boat to Baru or Islas del Rosario, two of the city's best beaches with cerulean water and velvety sand. At the end of the day, treat yourself to a decadent meal of prawn risotto and lobster ravioli at Maria, then head to La Movida for caipirinhas, the liquid courage your group may require before late-night salsa dancing at Cafe Havana, which is again a must-visit when in Columbia.
Koh Phangan, Thailand 
Begin your celebration on a full moon day, when Koh Phangan's famous nightlife comes alive! Koh Phangan in Thailand is known for its monthly 'full moon' parties that last until sunrise, but it also hosts the half-moon festival and jungle experience parties. These nights on the region's beautiful white sand beaches attract a large number of tourists who want to party nonstop. Spend the day rock climbing, surfing, or snorkeling if you are the outdoorsy type. Alternatively, you can spend a lazy day on Mellow Mountain sipping sangrias in hammocks and planning an evening of decadent fun at a nightclub or private beach resort. Despite the backpacker crowd, this place has some really hip stay options if you want to have a good time on the beach with your girl gang. Dance the night away to a heady mix of music, dance, and booze!
Bimini, Bahamas
Bimini, Bahamas, is the place to go if you want to have the best underwater experience with your babes! Bimini is the closest Caribbean island to the United States, located 50 miles off the coast of Florida. Bahamas bachelorette parties on this charming seven-mile island will feel a world away during a stay at Resorts World Bimini. The resort features a rooftop infinity pool, the Bahamas' largest marina, and VIP suites with direct access to a lagoon pool with a swim-up bar. By bike or golf cart, go on an island bar hopping. Charter a catamaran for the day to snorkel the shipwreck of the S.S. Sapona or swim with hammerhead sharks in the Bahamas' clearest waters.  If that sounds too extreme, take a 20-minute boat ride to Honeymoon Cay instead, where you can swim with manta rays. Order Stuart's Conch Stand's famous conch salad or Joe's Conch Shack's lobster salad and wash it down with Bahama Mamas. At Luna Beach, a beachside farm-to-table restaurant, sip cocktails while watching fire dancers and bonfires at its famous full moon parties.
Santorini, Greece
Any Mama Mia fans out there? Well, honey, Santorini might be the ideal destination for you and your girlfriends. This city, which is located on the Mediterranean Sea, is home to picture-perfect cliff-side homes with far-reaching sea views. Fresh food, pleasant weather, and photoshoot-worthy locations (at every turn!) will make your group feel like crowned queens for the duration of the trip! It is one of the most popular beach destinations for bachelorettes as one can only imagine spending time with their best friends among blue domes, seamless white buildings, stunning cliff dwellings, and the luxury resorts with pools seeming to float in the air above the ocean.
Reykjavík, Iceland 
If your bridal party is flying in from the East Coast, you can get to Iceland in the same amount of time it takes to fly to California. Make Reykjavik, Iceland's colorful, hipster capital, your home base by renting an Airbnb or staying at the KEX Hostel. Travelers frequently refuel at The Coocoo's Nest with veggie-packed Buddha bowls before exploring nearby attractions such as the Blue Lagoon, the Golden Circle, the stunning Seljalandsfoss waterfall, and Vik's black-sand beach. You can walk inside an active volcano, snorkel in a glacial lake, or go whale watching in the Old Harbor, depending on how adventurous your group is. Fiskmarkaðurinn is a stylish Asian-fusion restaurant that specializes in locally caught sushi and fish for dinner, while Matur og Drykkur offers a modern take on traditional Icelandic dishes. Go on, go wild!
Bachelorette party trips happen all year round and the world has amazing destinations for every type of bachelorette celebration. From Las Vegas to Austin, from the exotic Caribbean to Argentina, we will never run out of the exciting bachelorette party details and ideas! From the famous bachelorette party locations that have been always popular like Los Angeles and Las Vegas to offbeat bachelorette trip locations like Palm Springs and Tulum, planning an all-girls getaway is all about party hopping on flights to fete a friend. The above bachelorette party guide can offer a range of experiences for every type of bachelorette- from sundowner parties wearing chic beach party dresses in Paris to relaxing on a beach in the Hamptons to skiing on the mountain in Aspen. No matter what your girl group loves to do to celebrate, we have something for everyone! So get excited and plan your bachelorette weekend away or weeklong celebration with your girlfriends!