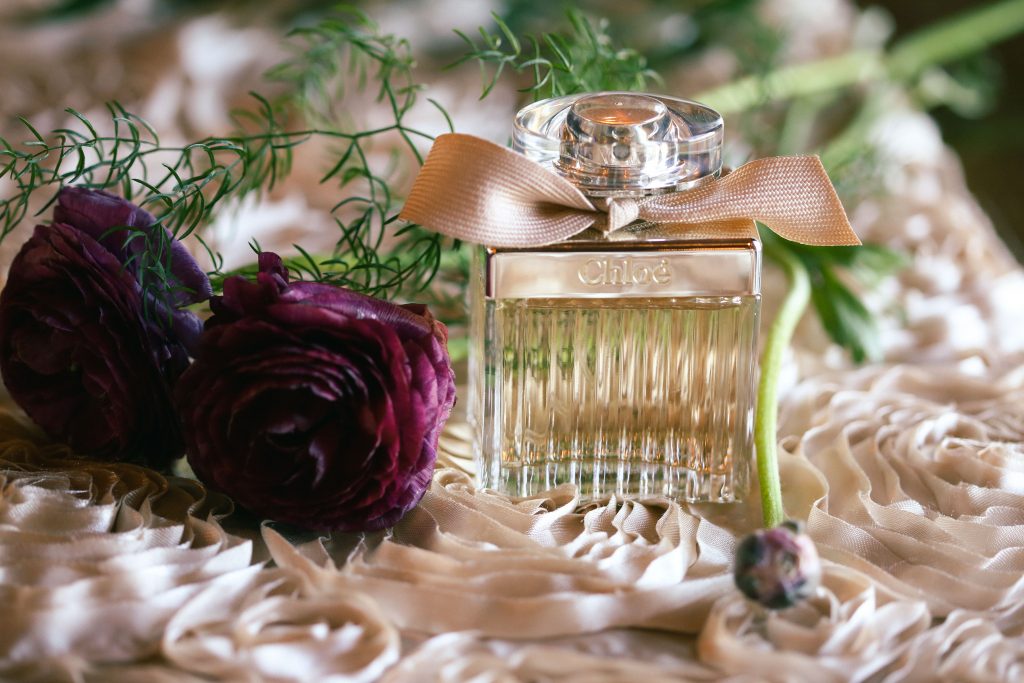 There are so many luxe engagement trends and incredible wedding updates every season that gives new terms for us to learn and embrace. One of the latest and most popular wedding updates is "scentscaping" in modern weddings. Just like landscaping, "scentscaping weddings" is all about a way of creating a customized atmosphere or mood in a wedding event space through fragrance. Depending on the type of mood you want to set for everybody attending your wedding, inducing certain fragrance strategically throughout the event spaces via wedding decor elements, wedding florals, wedding stationery, wedding favor ideas, and various other details. This new wedding design concept is mostly employed in places like hotels and restaurants and is rapidly taking over the wedding landscape. While wedding photos and videos are incredibly precious which gives a chance to look back on the big wedding day and reflect on the beginning of a marriage, fragrances and aromas are surprisingly powerful to bring back emotion-filled memories of the big day in a profound way.
Aromatic flowers in weddings
We all understand the importance of flowers at weddings and how you are going to pick up the trendiest assortment of flowers for your wedding celebration. Scentscaping wedding flowers can begin with the strategic use of fragrant blooms throughout your wedding events as part of the wedding decor. Aromatic blooms can be skillfully placed as brilliant centerpiece ideas, or bridal bouquets, or blooming installations that will radiate natural perfume and deliver a beautiful and aromatic element to your event. You can even get your creative juices flowing by sprinkling petals of aromatic flowers to decorate the aisle and throughout your wedding venue so that these sweet-smelling flowers give off a classic, romantic, and exuberant vibe. Whether you want to dress up the ceremony aisle with luxurious blooms or decorate your bridal bouquet with strongly scented flowers like roses, gardenia, lily-of-the-valley, and jasmine, the intensely rich scent of these flowers is the best way to naturally scentscape the wedding with non-toxic perfume.
Potpourri in weddings
If you are having an autumn wedding while being surrounded by apple orchards, romantic sunsets, and pumpkin patches, you can dress up your wedding with some of the best fragrant autumn blooms like garden roses, dahlias, cymbidium orchids, and calla lilies. Or if you consider yourself as an alternative bride, you can turn these beautiful blooms into a forever memory by using creative DIY potpourri ideas for weddings in many different varieties. Especially popular among wintertime brides who want to host a cozy winter wedding, scented potpourri can be used for wedding scenting when the wedding floral market does not have a lot of blooms to offer. Scented potpourri can double as a creative wedding decor as well as a simple way to scentscape your reception and wedding ceremony. Fragrant options of potpourri can be anything from dried flowers and herbs to dry cloves and cinnamon, and the wide range of creative DIY potpourri inspirations for scentscaping weddings can make sure that this idea fits perfectly throughout your wedding and poses as an opportunity to showcase your wedding's unique scent. It can also be turned into a luxurious wedding favor idea by packing up in artistic ensembles and sending back your wedding guests with something to remember your wedding day fondly.
Scented candles in weddings
Probably one of the most timeless wedding trends that will never go out of fashion- the use of candles in wedding ceremonies and receptions is a sure-fire way to get a gorgeous photo gallery. Whether it is the amber glow of candles that happens to be so universally complimentary or the simple dash of aesthetics that automatically gets created in candle-accented wedding décor, we are forever smitten by candlelit weddings. Wedding candle scents used for scenting weddings give your wedding ceremony an element of luxe and unmatched sophistication by turning the entire setting into an ASMR experience for your wedding guests. Scented candles are an easy and classic wedding decoration that gives away an aromatic experience while they are also pleasing to look at. You can get creative when scenting your wedding and use scented candles as centerpiece ideas or even dress up the aisle with scented candles for a romantic and ethereal experience. The subtle smell of scented candles is not going to interfere with the meals you are going to serve and will enhance the decorative aesthetics. Be sure to save some of the scented candles for special occasions like your spouse's birthday or anniversaries so that you are reminded of the happiest memories from your wedding day.
Essential oils in weddings
If you are looking for 'scentscaping in wedding ideas', why not do it with something that is going to keep you calm and composed during the big wedding day? Keep yourself and your guests stress-free by scenting your wedding using essential oils like lavender, vanilla, geranium, and ylang-ylang essences. Arrange for essential oil diffusers and dispensers, and place them strategically throughout your venue to spritz crowd-pleasing essential oils to the people attending your wedding and keep them happy and stress-free throughout the celebration. An impactful way to fragrance your wedding is to fully scent the wedding venue by using an intelligent dry air diffuser box, which not only creates a romantic atmosphere for the wedding but also creates a strong association between your choice of unique wedding scent and your guests. Using candles to light up traditional diffusers in the entranceways and washrooms are also beautiful ways to concentrate wedding fragrance while creating a warm and inviting glow.
Perfume or cologne in weddings
Just like the unique wedding scent that you have chosen for yourself will take you back to your wedding day whenever you come across it, choosing a perfume or cologne as a wedding favor idea is an excellent way to give all of your loved ones something beautiful to remember your special day by. When your wedding guests will smell the unique scent on your wedding day, they will automatically associate it with this joyous occasion and each time thereafter they will smell the same scent that you have gifted as a wedding favor, they will be reminded of this happy affair in a wonderful way. Whenever they will spray or apply the perfume, they will be straight away teleported to the beautiful wedding day. This also serves as a great keepsake for the romantic and happy couple to break out on special occasions! You can be creative while giving away your wedding scent as favors. From giving away miniature perfume bottles by using tea lights as place cards to engraved candle dust covers that serve as escort cards, gifting your wedding fragrance as wedding favors will reconnect your loved ones to the love, joy, and excitement they felt during your wedding celebration, which will unfailingly bring them a smile.
Scented stationery in weddings
Imagine receiving a wedding invitation that smells like a burst of ten thousand gardens of chrysanthemums and lavenders! When your loved ones receive your wedding invitations, make it a more memorable and beautiful experience by fragrancing it with a spritz of your wedding scent. From scented wedding invitations that feature carefully calligraphed handwritten letters to dried flower petal confetti holding the unique scent incredibly (which can be later used during your incredible grand exit), adding a few drops of your fragrance to each wedding invitation will set the mood for guests as soon as they open the envelope. However, you should remember that there are certain kinds of scents that trigger negative reactions for different people, and you should adhere to the guests' sensitivities ahead of time or go for decorating with scents that are universally subtle like vanilla or lavender. Avoid applying large drops of perfume oil directly to the wedding invite papers, so that they are not stained, or follow DIY tips to scent your wedding stationery.
Perfume pop bar at weddings
For all the guests worrying about 'where to buy the natural perfume' that you have used in your wedding scentscaping, set up a perfume pop bar at your reception which will instantly make your wedding more memorable and personable for your dearest people. Just like innovative dessert bar ideas and quirky photo booths in receptions, setting up a perfume pop-up bar is all about taking interactive guest experiences to a different level. Setting up pop-up perfume bars in wedding celebrations is the trendiest and luxurious wedding update to wow your guests during the cocktail hour or reception. Get in touch with a local perfume specialist who can provide on-location perfume blending services. This unique apothecary-inspired experience in weddings can double up as a unique take-home flavor and a splendid experience for everyone attending.
Scented wedding favors in weddings
If not perfumes or colognes, customized and luxurious wedding favor ideas that give away whiffs of your wedding fragrance will add a personalized touch, creating a link between your wedding and fragrance for both you and your guests. From handmade soaps and herbal sachets to miniature candles and essential oils that feature your wedding scent is not only a practical but an amazing way to remind your loved ones of this memorable wedding day. Your guests will get a happy reminder of your big day whenever they will use them.
Top tips to scentscape a wedding for a memorable experience:
Plan a wedding fragrance journey
Your wedding scent is highly personal and should speak to your heart whenever you get a whiff of it. Scentscaping your wedding reception will require you to set a wedding timeline and come up with scents that will match up with each stage of the experience. You might want to opt for two different interesting wedding fragrances according to your wedding timeline– for instance, one for the day ceremony and the other for an evening reception. Scentscaping entranceways and lobbies with a high concentration in regard to the main wedding event spaces is a subtle way to signal a change of pace.
Choosing a wedding fragrance
Before you start with your scentscaping planning, remember to choose one or more scents that both you and your groom love. Find both masculine and feminine scents that will complement while you stand next to each other in harmony. The season you are getting married in, along with the kind of wedding venue you have chosen for yourself, plays an important role in wedding fragrance selections. For instance, choosing a wedding aroma like citrus and floral can be perfect for summer and spring weddings or dreamy destination weddings in warm places and oriental and spicy wedding aromas can be ideal for an autumn and winter wedding.
Do not go overboard
Even the most beautiful fragrance in the world can sometimes become overpowering if there is too much of it. Apart from triggering adverse reactions in some particular guests, some particular types of wedding fragrances can also overpower everything else in the wedding reception details. You would not want to deviate from the extravagant food items and chic wedding decor that you have chosen for your big day because of your wedding scent. For instance, mix non-scented candles with scented ones in your wedding decor details or turn down the dry air diffusion during dinner time for a subtle and memorable experience.
Don't ignore the power of everyday fragrances
Think about your favorite everyday smells! Is it the smell of freshly washed sheets that emanates like a garden of roses or the scent of wonderful citrus smells that remind you of a beach day of an endless summer? Your favorite everyday scents can bring back loving memories on ordinary days and can be a perfect addition to your wedding. From dressing up your aisle with fresh rosemary to weaving a garland of mint and marigolds as reception table centerpiece ideas, the power of everyday smells is bigger than you think.
Incorporating customized signature scent into weddings
Want to combine multiple fragrance notes into one and create a unique wedding aroma for yourself only remains exclusive to your big day? You have to carefully choose a fragrance note as a theme or select a single aroma from a fragrance family that plays nicely together. Just like every color in the crayon box is individually pretty, but not together, combining wedding scents for a customized and exclusive wedding aroma will require a lot of hit and trial. For instance, if you have chosen "Gardenia" as your wedding theme, adding subtle notes of rose and garden in your wedding ceremony will remind you of a spring garden without feeling overwhelming your senses.
Scenting a wedding is a fairly novel and unique concept. With all the choices you make for your special day from the number of wedding guests that should be invited to the kind of wedding venue that should be selected, there are a few decisions to consider that will help make your wedding day one to remember. How should your wedding smell? With origins in retail spaces like hotels and spas, scentscaping is a big trend in the recent wedding planning landscape. Wedding planners are using this method to elevate a wedding experience for couples who are lovers of aesthetics and all things artistic. By associating your big wedding day with a particular wedding fragrance, you ensure that guests will recall your wedding day from a smell and that it doubles as decor to add an extra element to your day.