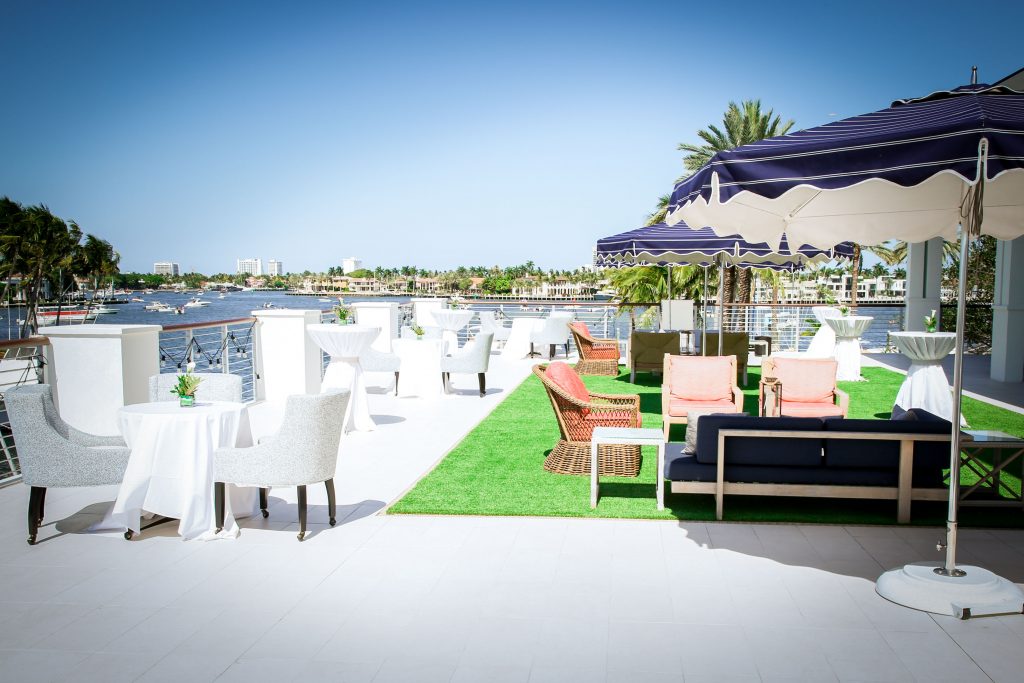 A wedding day is one of those rare moments of your life that you forever look back to, something that brings a smile to your face. It is a day that will be celebrated enthusiastically, talked about, and shared with family and friends. You will be looking at those wedding photographs every once in a while, and your wedding film is going to be a family relic. So why not make those memories big and extravagant, something that is almost dreamlike and makes those memories ever greater? A destination wedding is certainly a way that you can make your wedding day extra special! Just think about it! Will a stunning backdrop like the sandy beach or a quaint village in France, dressed like perfection and looking into your lover's eyes, not be the perfect backdrop for your love story to feature in? If you have been toying with the idea of a dream destination to host your dream wedding in, look no further! We have compiled a list of locations speckled all over the world that are perfect for the day! So get ready to daydream, and read on!
Talloires, France
This small town is located in a beautiful section of France where the Alps meet to form a valley and one of Europe's cleanest lakes greets you. The service and food at Abbaye de Talloires, a superb local hotel and event location will have your guests' mouths watering for days, not only because of the beauty. The community has a population of 1,700 people and is located about 500 meters above sea level. The D909A, which connects Annecy and Faverges through Menthon-Saint-Bernard, passes through it. You can walk down the little lane of Chemin de la Colombière or the broader route du Port to reach the lakeside. The small marina confronts the picturesque silhouette of Ruphy castle in Duingt as it descends to the shoreline. The village, which is accessible by boat from Annecy, is home to a number of well-known hotels and restaurants.
San José del Cabo, Mexico
San José del Cabo is a tourist town on Mexico's Baja California peninsula's southern edge. It's famous for its white-sand beaches and colonial architecture. The San José missionary church, restored in 1940, is located in the historic district's Plaza Mijares. Local artists' work is on display in nearby art galleries. San José Estuary, located east of the city, is a nature reserve containing hummingbirds, ibis, and herons. San José del Cabo is an ideal location for a Mexican destination wedding. The lush vegetation at the One&Only Palmilla creates a lovely tropical environment for any event, and their team is unrivaled in terms of care, making each guest feel like the only one there.
Nantucket, Massachusetts
Nantucket is a summer getaway with dune-backed beaches located off the coast of Cape Cod, Massachusetts. It's distinguished by unpainted cedar-shingled structures, many of which are surrounded by manicured privets. Restaurants, high-end stores, and steepled churches flank the wharves and cobblestoned streets of the Town of Nantucket. Nantucket is one of the most gorgeous spots to visit in the summer. This island screams summer with its sandy beaches, beautiful boating, and delectable lobster rolls. Guests will have a great time with everything there is to do, and brides and grooms will have access to some of the most beautiful wedding photo settings in the United States.
Ulvik, Norway
Ulvik lies in a nook of the Hardanger fjord, surrounded by steep mountains and many orchards. Tradition and innovation coexist in this town, which provides a diverse range of sights and activities for all ages. Sample the sights and flavors of typical Norwegian farms on Norway's only fruit- and ciderroute. The verdant mountains and glistening fjord allow you to take in some of Hardanger's most breathtaking vistas.
Great Exuma, Bahamas
Exuma has been labeled one of the most picturesque places on the earth by prominent publications, and it will not disappoint you if you visit. It is one of the Bahamas' districts, which includes about 365 islands. Tourists love this charming little area of the Bahamas because it hosts the annual Bahamian Music and Heritage Festival. You'll never run out of spectacular natural sights to take in on Exuma because of the abundance and good distribution of the island's breathtaking natural sites. It is well-known for its sapphire-blue waters, which are so gorgeous that even from space, its brilliant colors may be seen. There are remote footprint-free beaches, desolate cays, and ultra-exclusive resorts on this 365-island chain. Great Exuma is one of those destinations that transports you to another world, where everything is beautiful, sunny, relaxing, and joyful. It's the ideal location for a wedding and a popular destination for out-of-town guests.
Amalfi Coast, Italy
Amalfi Coast is the southernmost 50 kilometers of Italy's Sorrentine Peninsula, in the Campania region. With its towering cliffs, rough shoreline, little beaches, and pastel-colored fishing communities, it is a well-loved vacation spot. The seaside route that connects Salerno, a port city, and Sorrento, a town perched on a cliff, winds past opulent houses, terraced vineyards, and lemon gardens. Ravello, Italy, located just above the Amalfi Coast, is a memorable and timeless destination. Every view is more spectacular than the last, and the scenery really takes your breath away. You couldn't ask for a greater canvas on which to design a magical wedding, whether you're the photographer, florist, musician, or the bride and groom.
Puerto Vallarta, Mexico
One of those places that will stay with you forever is Puerto Vallarta. Puerto Vallarta maintains its roots as an actual port town full of history, culture, and the soul of true Mexico, in contrast to other beach resorts in the nation that were developed for tourists. One of the few spots in Mexico where mountains, forests, and the sea can all be found together is in Puerto Vallarta. The Zona Romantica, the city's historic center, is laced with cobblestone streets. The whitewashed buildings with trademark terra-cotta roofs are given pops of color by brilliant purple blossoms that hang down over the winding roads. Puerto Vallarta has breathtaking scenery. It also has spirit, with much to see and do at all hours of the day. It's a rare instance of a city where residents get along with visitors and expatriates, resulting in a distinctive blend of international flair. Are you looking for a tropical beach setting? Puerto Vallarta, located on the Pacific Coast, provides the option of renting private villas or hosting your wedding at an all-inclusive hotel. Your photographs will be amazing in either case.
Shiraz, Texas
Shiraz Garden is well-known for its great variety of areas, making it one of the most attractive and varied Hill Country wedding sites along the Colorado River. From grand panoramas to more intimate ceremony locations, unobstructed sunsets and the Texas Hill Country this isn't your normal vacation spot for a wedding. If you're in the Southwest and want to get married in a beautiful location without having to go far, Shiraz is the perfect place to say "I do" while overlooking Texas Hill Country.
Lake Como, Italy
Lake Como is located in Northern Italy and is surrounded by the Alps' foothills. Como's green lakefront and stone-paved alleys look a world apart while being only 48 kilometers north of Milan, Italy's business center. The neat grid of streets in the city's historic center and the ruins of Porta Pretoria, the Roman gate, are evidence of its Roman roots. With the towering Porta Torre (tower gate) at Piazza Vittoria, the walled medieval city of Como, a rare example of Romanesque defenses, makes this point more clear. If you prefer something more contemporary, Como was a hub for Rationalist architects who helped build Modernism. The tourist attractions in Como are close to the train station and boat dock, making it simple to get around on foot. Como is centered on its lakefront promenade and neighboring Piazza Cavour, from which the short Via Plinio leads to Piazza del Duomo. Because this location has become so popular, there are a variety of venue alternatives available, ranging from luxurious resorts on the lake to lovely villas with historic architecture.
Samui Island, Thailand
What if you could fly to Thailand and stay on a private island? Isn't it going to be a fantastic adventure? Choosing Thailand's Samui Island will provide exactly that. In the Gulf of Thailand, Koh Samui is the largest island, followed by its two smaller "sisters," Koh Phangan and Koh Tao. Boat trips across the spectacular seascape of Ang Thong National Marine Park, as well as diving, snorkeling, swimming, and basking on the stunning jungle-backed beaches, are popular activities. Because Koh Samui is the only one of the three "sisters" with an airport, most visitors arrive here from Bangkok or elsewhere. However, there are regular boats that sail between all three islands; for instance, the voyage from Koh Samui to Koh Phangan just takes 30 minutes, making it simple to island-hop and take in all the attractions.
Sedona, Arizona
Situated near Flagstaff, the Arizona desert hamlet of Sedona is encircled by red-rock buttes, sheer canyon walls, and pine trees. It is renowned for its pleasant climate and active arts scene. New Age boutiques, spas, and art galleries abound in Uptown Sedona. Numerous trailheads lead to Red Rock State Park, which provides areas for birdwatching, hiking, and picnicking, on the outskirts of the town. Sedona is the place to go if you want to feel like you're in the desert. Tall red granite buttes, studded with pine trees and agave, dominate the landscape of Northern Arizona. Another perk of this lovely location? Because of the pleasant environment, you may simply plan a wedding at any time of year.
Morocco's Marrakech
Do you want to provide your guests with a fantastic experience? If you're looking for a boho-desert feel, Marrakech is the place to go. This is one of the most distinctive possibilities for couples looking to jet out for a destination wedding, surrounded by desert scenery and matched with dramatic architecture and intricate patterns. The city of Marrakesh skillfully blends the old and the new. The name of the city served as the inspiration for the name of the entire nation, underscoring the significance of this place throughout time. The main tourist draw of the medina is simply taking in the ambiance, as snake charmers and slick shop salesmen compete for your attention amid a noisy, colorful bustle that captures Morocco's lively character. Additionally, Marrakesh serves as a starting point for activities like hiking, mountain biking, climbing, and many others in the High Atlas region of Morocco.
Guatemala, Antigua
Antigua is a bustling wedding photography destination in Guatemala's south-central region. One of those rare gems, Guatemala offers a diverse range of vacation possibilities to appeal to all types of travelers, including those seeking adventure, culture, the beach, and a little rest and leisure. From the baroque buildings and cobblestone lanes of Antigua Guatemala to the Mayan ruins of Tikal, the nation is a cultural hotspot in Central America. The elegance of Spanish colonial architecture has been preserved, and the city is surrounded by breathtaking volcano vistas. Tie the knot and then stroll through the old city, or choose an outside site to take in the scenery. In either case, it'll be breathtaking.
Dubrovnik, Croatia
Croatia may not be the first place that springs to mind when planning a vacation wedding, but it should be. Dubrovnik, on the Adriatic Sea in southern Croatia, is known for its beautiful baroque architecture, unique stone walls, and limestone-paved streets. The stunning city of Dubrovnik, often known as the "Pearl of the Adriatic," welcomes you to discover its many fascinating attractions. The creative and intellectual elite of Croatia call Dubrovnik home, and it offers a wide range of cultural events and activities. It is well-known for its stunning oceanfront location on the Dalmatian Coast, as well as its evocative and historic Old Town neighborhood. The best parts of a visit involve strolling through its charming ancient streets and lanes and stopping at world-class sights like its magnificent cathedral and treasury, the length of the Stradun pedestrian promenade, and its numerous exquisite old castles and fortifications.
Suffolk, England
Suffolk is the place to visit if nothing sounds more appealing than a weekend in the English countryside. This picture-perfect setting combines history and elegance to create the most romantic setting for your wedding. Choose from stunning mansion settings with immaculate lawns to breath-taking historic hotels nestled in the countryside. Suffolk is renowned for its archaeological discoveries and the artifacts from the Bronze Age have been discovered all across the county, including a notable site close to Mildenhall. It is the location of Sutton Hoo, where in 1939 one of the most important archaeological discoveries in the nation was discovered on a grassy mound. There are tons of places to visit and activities to do here.
Pretoria, South Africa
Pretoria is nicknamed the Jacaranda City because of the blaze of purple blooms that light its many parks and gardens in the spring. It is located in the rich Apies River valley, at the foot of the Magaliesberg range. Together with Cape Town and Bloemfontein, Pretoria serves as the country's administrative capital. Despite being only 55 kilometers apart, the city and Johannesburg seem to be in completely different worlds. Pretoria is a city filled with government employees, diplomats, and neat and orderly neighborhoods with a sizable Afrikaner population. Additionally, it is a significant industrial town and a center for culture and education. The city's numerous ancient structures, monuments, and museums, as well as its stunning botanical gardens and nature reserves, some of which are only a short drive from the city center, are top things to see. Pretoria is one of South Africa's three capital cities, with stunning architecture, history, and culture.
Walland, Tennessee
Walland is located in Miller's Cove, a secluded valley in the Great Smoky Mountains' northwest foothills. Chilhowee Mountain, a low mountain running 35 miles between the Little Tennessee River drainage to the west and the Little Pigeon River watershed to the east, separates Miller's Cove to the north. Walland, Tennessee, should be on the list of places to visit if you're seeking classic Southern charm. This location, just a short drive from Knoxville, has a number of farms and barn-style wedding venues where you can throw a beautiful reception. Beautiful green countryside backdrops, string lights, and distant mountains? This is the perfect location for a traditional country wedding.
Limerick, Ireland
Did you know that the Vikings founded Limerick, Ireland's third-largest city, in 922 AD. Limerick is one of Ireland's oldest cities, having a Charter of Incorporation dating back to 1197, which is older than London's! While many destination wedding couples like to have their wedding on the beach, others want to live out a romantic dream. And if you're looking for a place to realize that dream, Ireland is the place to go. Look no further than Limerick, Ireland, where you may get married in a castle.
A wedding day is a day that most of us spend many waking minutes dreaming about. The idea of a dream destination is different for different people. While some people think there is nothing more perfect than a white beach and azure water while there are others who like the towering trees and the forest vibes. Some like a quaint town in the middle of nowhere, and others always dreamed of getting married in a castle. Dreams can look different for different people and come with different details, but everyone wants to make them real. We hope this article provided you with some diverse locations to dream about and the motivation to start planning and make it happen!