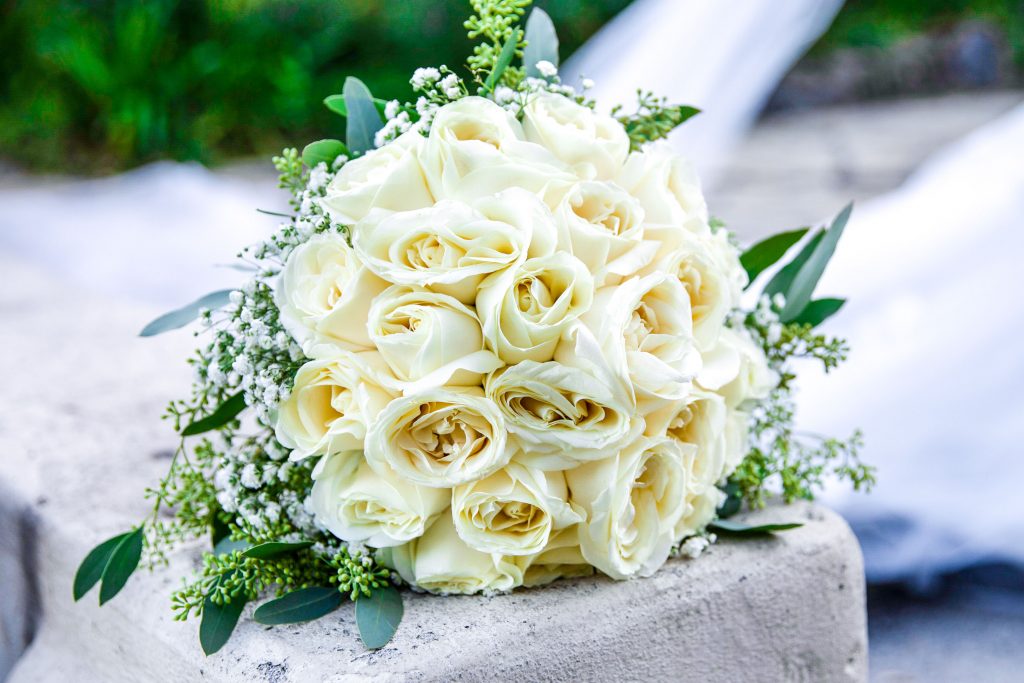 Weddings are indeed timeless events that celebrate love with a blend of traditions, memories, and heirlooms that newlywed couples store close to their hearts. But as we know that "change is the only constant thing" in our lives, every year we are presented with new wedding trends that signal growth and renewal for our to-be married brides. For all the 2022 brides, the beginning of this year not only marks a brand new year but a brand new era with so many changes and post-pandemic wedding updates to wrap their heads around. Updated wedding trends of 2022 are seeing expanded guest lists along with the rise of dreamy destination weddings just like pre-pandemic celebrations which were about spectacular feasts and over-the-top wedding ideas. As weddings are slipping into the pre-pandemic rhythms, thinking not merely of intimate gatherings, we are also seeing the return of statement-making wedding fashion and the rising popularity of decadent wedding décor ideas. From updated 2022 bridal makeup ideas that feature sun-kissed makeup techniques to the increasing vogue of dreamy wedding coastal destinations, we are just getting started with 2022 wedding updates, and we are very excited!
With almost every part of wedding décor planning considered flexible, there is however one thing that remains constant- wedding flowers! Whether it was an intimate wedding amidst a lockdown or an elegant beach destination wedding in a faraway land, wedding flower planning remains an integral part of wedding planning schedules. Such is the magic of wedding flower trends- whether it is a simple arrangement of hand foraged wildflowers or an extravagant bridal bouquet made out of exotic flowers, wedding floral trends remain relative and will continue to signify "bridal" in 2022 and beyond. From the rise of petite bridal bouquets featuring understated elegance in intimate weddings to wedding bouquets made out of dried flowers and leaves as a nod to sustainability, brides are looking to experiment with their wedding floral choices. Wedding flower trends 2022 will also celebrate a balance of contemporary and traditional wedding flower choices along with manifesting modern shapes and classic blooms from feminine peonies, carnations, and roses in cascades to one-flower posies made up of tulips or sweetpeas. In this article, we will discuss the various trending wedding flower choices of 2022, so that you can take your pick and choose what represents you as a bride.
2022 wedding flower trends to watch out for your big celebration:
Bright and bold colors, colors, and even more colors! 
The vibrant wedding colors of 2021 are still going strong! Bold wedding colors began to make a comeback last year, and the trend is expected to continue for some time. Many of our 2022 brides are opting for brighter wedding color palettes. This year, expect to see a lot of bright pinks, purples, reds, and oranges. Brides want their floral arrangements to make a statement, and there is no better way to do so than with a bold, bright, and beautiful bridal bouquet. Colors like bright purples, deep reds, and striking pinks are almost certain to show up.
While pastel wedding color palettes will always be popular, 2022 brides want florals that are more vibrant and bold. During the pandemic, brides have been confined to their homes, giving them plenty of time to peruse social media for ideas from weddings all over the world that are vibrant and colorful. 2022 wedding color palettes will have more color than ever before, from citrus to muted autumn hues. Couples are ready to ditch softer, traditional color schemes in favor of allowing their designers to create something truly unique. It will allow wedding florists to create more unique designs because there is so much more they can do with a larger palette of colors to choose from.
Over-the-top textures!
Textures are going to be a big part of the wedding décor trends of 2022. As wedding and rental trends are often influenced by interior design trends, it's no surprise that rattan, pampas, and dried floral elements will be a popular wedding trend in 2022. This trend will be incorporated into florals, as well as the ceremony and reception décor. Brides are experimenting and including a wider range of blooms in their floral arrangements. And we see more brides preferring textured florals over traditional roses and peonies. They are open to a lot more than the two-piece hydrangea rose special bridal bouquet, and go for things like heavy greenery, floral installations, and a lot more variety. In 2022 wedding flower updates, unique floral combinations will be big and the unusual edge will be created by the fusion of bold and soft flower colors and textures.
Oblique and petite bridal bouquets 
There is something to be said for the elegance of simplicity, and it's an on-trend wedding update for the year 2022. A simple but elegant silhouette is created by using only one or two focus flowers, such as roses or carnations, and mixing them with a lot of filler greens. It's the ideal way to add a splash of color without stealing any attention from the bride or the ceremony.
For brides who adore the traditional posy bouquet, the classic shape will be given a "dramatic" update in 2022, transitioning from round to oblique to create an air of understated luxury. Sweetpeas, ranunculus, and hellebores will be popular among brides depending on the season, while hydrangeas and dahlias will be popular among couples marrying in the winter. By 2022, the lily of the valley, the delicate white flower popularized by Catherine, Duchess of Cambridge, Grace Kelly, and Audrey Hepburn in the film Funny Face, will be the most popular choice for one-flower bouquets. It not only has that Grace Kelly allure and classic glamor, but it's also delicate and lovely. This is a rare kind of beauty that celebrities and royalty covet.
Structured bridal bouquets 
A modern twist has been added to classic structured bridal bouquets to make them more "strong" and "expressive." The textures and layering of roses, calla lilies, lily of the valley, carnations, and sweet peas create the mysterious quotient of the bridal bouquet. Typically, such bouquets will have a solid color at the base with a "break-through" element, such as a contrasting red rose, for tonal interest. But there are also various types of interpretations of the conventional structured bridal bouquet. For instance, we are seeing a rise of nosegay bridal bouquets, which are known to be structured bouquets made up of a small cluster of flowers that are all cut to the same length. The stems are tightly wrapped in ribbon or lace, and the bouquet is frequently backed with stiff material to give it shape.
The Biedermeier bouquet is another popular structured bridal bouquet choice that is similar to a nosegay and is named after a European style of interior design. To create a dramatic effect, the flowers are arranged in tight concentric circles of contrasting colored flowers. And another type is posy bouquets which are a classic and popular choice for brides because they are small enough to hold in one's hands and feature mostly flowers, rather than the greenery and other foliage that is typically used in bridal bouquets for wedding events. To create a timeless style, these bouquets often have a rounded shape and are wrapped in ribbon.
Earthy neutral arrangements 
In terms of wedding color trend predictions for 2022, muted hues are a close second. Perhaps a middle ground between the past's neutrals and the bold of the future. As a safe alternative to full color, sunset, mauve, rust, and amber tones will appear. A contemporary, comfortable aesthetic was also included on the list, which will be prevalent in 2022 wedding trend aesthetics and will be similar to interior design and home trends in 2021. Smooth lines and other soothing touches and palettes are featured in this look, which works particularly well in outdoor natural settings.
Installation of floral bars 
Couples love to take it up a notch and experiment with cocktail hour details! It is evident that guests love cocktail hour the most at the wedding and having them enjoy at a "flower" bar instead of a conventional cocktail bar is a very 2022 thing. While you sneak away to take photos, your guests will be entertained by this interactive activity. Arrange flowers, floral wire, floral tape, scissors, wire cutters, and a sign inviting them to make a small bouquet or floral crown on a small table. Stick to three to four flower varieties and one type of greenery when it comes to choosing flowers. Eucalyptus, spray roses, carnations, and baby's breath are some of our favorite flowers to use.
Dramatic and larger-than-life floral installations 
This year, we have already seen a lot of over-the-top florals on the red carpet. After waiting so long for their wedding, many couples have decided to go big or go home! There has been a prediction of an increase in dramatic floral designs. It's all about being the first and going overtly dramatic with wedding flower choices in 2022. Dramatic floral designs, floral arches of various shapes and sizes, elegant cascading flowers, floral borders that combine various colors and textures, suspended abstract designs, floral ceilings, and floral chandeliers are some of the most popular floral styles. Floral designs will be more dramatic, as well as more unique in general. In 2022, expect full-floral arches and larger-than-life ceremony installations in both micro and macro wedding styles!
Unconventional use of dry flowers 
Dried wedding flowers were a huge hit in 2021, and their popularity has only grown since then, indicating that they will undoubtedly appear in weddings in 2022. We believe that in 2022 flower trends, the dried flower sensation will be combined with the sustainability trend to create something beautiful and environmentally friendly. This can be accomplished by combining non-traditional flowers with fresh flowers. This trend is evolving into something new and fresh, with wheat, pampas grass, herbs, branches, and more.
More use of greenery in wedding flowers 
This trend is not new, but it has accelerated in recent months and shows no signs of slowing down. Fresh greens are a lovely addition to any wedding and can help to tie a theme together, especially if you are having a boho affair. Greenery will be used in everything from bouquets to centerpieces to ceremony décor. Greenery wedding details and floral arrangements are here to stay!
Unexpected color pairings 
As brides increasingly look to make a floral statement, the color palette for 2022 will be dramatic and luxurious for starters! Choosing a unique color scheme and incorporating it into your florals is an easy way to differentiate your overall wedding look. For instance, we are looking forward to seeing soft greens and blues to be paired with bold colors like fuchsia and crimson. We adore the use of unexpected color combinations to create a one-of-a-kind look that can truly personalize an event. Purples and reds are expected to be some of the most prominent choices as people come to terms with life post-pandemic and find a new appreciation for nature's freedoms and beauty.
Organic floral arrangements 
If one studies nature, one will notice that flowers don't grow in perfect shapes- instead, they grow in a variety of directions, which is part of what makes nature so beautiful. Nature and its rare beauty are finally being appreciated by people, especially in the last year. Couples are embracing flowers' organic shapes, which is a perfect analogy to how they have had to adjust their expectations of what their wedding might look like over the last few years. Flowers don't always grow into the perfect shape as expected, but couples are embracing their organic shape. It has resulted in a greater understanding and love for native fauna and flora. Because of different landscapes' uniqueness, diversity, and beauty, it's easy to fall in love with the bounty of the season. In 2022, earth-toned, native flowers that signal the change of seasons will be common in wedding décor and fashion.
One thing we can say for sure about the 2022 weddings is that planning has become more deliberate and personalized than it has ever been. In 2022, couples are becoming even more creative, abandoning tradition in favor of more unique and glamorous wedding ideas. Brides express themselves in unique ways, completely disregarding wedding rules and choosing colors based on their inner spirit. A "wow" factor is important to couples and they want guests to walk into the space and immediately be amazed. Couples also want the wedding celebration to stand out on social media so that they can wow their friends and have the celebration featured all over Instagram and other social media handles! The same sentiment can be applied to selecting wedding flowers.
Flowers, like so many other wedding industries, were severely impacted by the pandemic in 2020. As the demand for flowers decreased, growers made adjustments to ensure that their crops were not thrown away. As a result, 2022 may continue to be a pivotal year, with you and your florist collaborating to find the best fit for your big day. This is why working closely with your wedding vendors, especially your florist is more important than ever because they know so much about what blooms are in season, which ones are more expensive, and which ones work best with your venue. Not only will they assist you in creating a stunning design, but you will also have direct access to a highly knowledgeable professional who is ready and willing to assist you at all times.