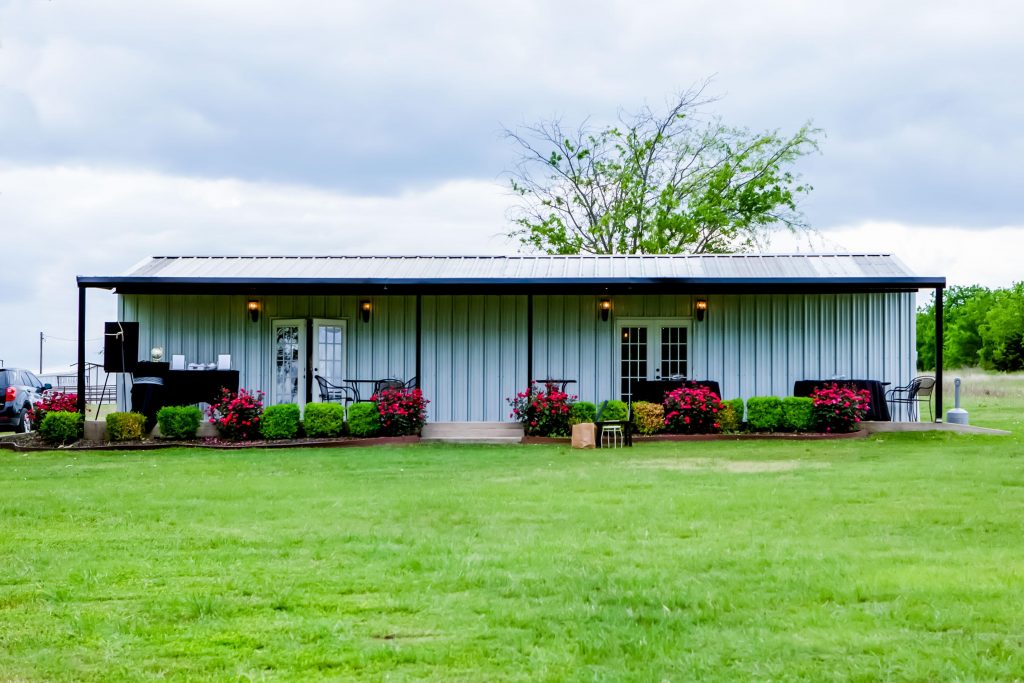 Wedding days are a special one, a day which shines in our Google Calendar with a brilliance of a thousand diamonds! It is a day that you have been dreaming about, planning for, and have been waiting in anticipation to arrive! It is only right to ensure that you do all that you can to ensure your wedding day is just as dreamy and extraordinary as envisioned. However, your wedding day is not the only thing you should be prepared for. A wedding usually comes with a handful of other celebratory occasions, which not only act as a gradual build-up towards the actual wedding day, it also multiplies and quadruples the fun to be had! Arranging for a series of fun pre-wedding celebrations is something that you need to pay special attention to. When your wedding party and your guest have the most amazing time during the pre-wedding celebration, with the actual big day still ahead, it is a tell-tale sign of a wedding that is a phenomenal success. If you are looking into pre-wedding celebrations that will leave a lasting impression on the minds of your guests but are also outdoorsy and luxurious, you have found yourself in just the perfect blog post. Hold tight as we walk you through some of the most luxurious glamping sites that you can consider for your pre-wedding celebrations.
Camp Kalahari, Botswana
Gorgeously refurbished Camp Kalahari in Botswana is the perfect example for a glamping trip. Featuring huge tents filled with Moroccan rugs and four-poster campaign beds, this woodland paradise of a property is situated conveniently near the Makgadikgadi salt pans. You can either soak into the gorgeous forest-like ambiance of the Campsite or visit the nearby meerkat conservation project! One of the three camps in a phenomenal one million-acre private wildlife reserve, Camp Kalahari is set with just 12, Meru-style tents set peppered among the palms. There's a wide variety of activities that you and your guests can get into, including quad biking, horseback riding, bushman walks, and traditional game drives.
Longitude 131°, Australia
Longitude 131° is a transcending experience of discovery, tucked away in the effervescent heart of Australia. Facing majestic Uluru, Longitude 131° sets spectacular views of the outback icon and World Heritage-listed wilderness of Uluru-Kata Tjuta National Park. Hunched in the shelter of a red sand dune and arranged among desert oaks and spinifex, the luxury tented pavilions of Longitude 131° are overshadowed by the grandeur of the scenery. The guests here can probe into the foundation of Anangu culture and investigate their compelling land. Luxurious and lush, Longitude 131° will surely leave a lifelong impression!
Singita Sabora Tented Camp, Tanzania
Singita Sabora Tented Camp is located in an unblemished wilderness area of the Grumeti Reserve, which traverses over 350,000 acres in northern Tanzania and constitutes part of the Serengeti Mara ecosystem. The resort is conveniently positioned on the celebrated migratory route crossed annually by more than a million wildebeest, one of the world's most notable wildlife adventures. The private 1920s-style camp is adorned with 9 one-bedroom ensuite tents and is saturated with a sense of nostalgic experience. Steeped in nature, Singita Sabora Tented Camp dazzles guests with luxury which is not much-expected in such a rugged territory of the savannah plains.
Shinta Mani Wild, Cambodia
Designed by famous resort designer Bill Bensley, Shinta Mani Wild is a revolutionary new 'glamping' concept in Cambodia, combining world-class hospitality and conservation. The property is settled in a lush and untamed wildlife corridor connecting the Bokor National Park with Kirirom National Park and strives to preserve this 350 hectares river valley from poaching, mining, and logging. Fifteen custom-designed tents are perched over swift-moving waters and waterfalls, presenting a view and adventure unlike any. Each tent is carefully designed to summon the taste of what it would have been like to be on a luxury safari in the wildernesses of Cambodia with Jacky O.
The Point, New York
The Point, also known as the "Great Camp" is one of the extraordinary recluses from the bustling cityscape of New York, bringing in the serenity of the wild. This woodland retreat was built by the Rockefellers on the banks of Saranac Lake and blends the vintage charm of the bygone era with a combination of rustic aesthetics. From activities like water skiing and campfires in the summertime to skating and ice fishing in the wintertime, you and your guests can unwind at this idyllic spot and bring a sense of calm to life. The simplistic rustic charm pairs well with the extraordinary luxury, lighting up the luxurious guest rooms in the four log buildings huddled on the peaceful wooded coast of the lake. Enjoy the leisurely companionship of your closed ones as you sit by the blazing campfires at the edge of the lake, and enjoy delicious meals, and we promise this memory will be etched on all of your guest's minds!
The Ritz-Carlton Ras Al Khaimah, Al Wadi Desert, UAE
A luxurious oasis of peace between a gorgeous landscape, The Ritz-Carlton Ras Al Khaimah, Al Wadi Desert is a treat for the guests! The property encompasses an Asian-inspired spa, a nature reserve featuring Arabian gazelles, camels, and oryxes, a gorgeous 18-hole championship golf course, and admittance to a private beach! Sitting pretty in the midst of the jaw-dropping sandscape, the resort is set abreast the waters of the Arabian Gulf and grand Al Hajjar Mountains, presenting a surreal atmosphere of desert enchantment. The roofs of the gorgeous tents are in the peculiar style of popular Bedouin nomadic dwelling, along with modern villa furnishings in traditional Arab style and the excitement of a private pool in the middle of the desert, all of these things come together to make a journey a mesmerizing adventure.
El Cosmicos, Texas
For the bohemian hearts, it's time to pack your belongings and get lost in the high desert outpost of West Texas! This gorgeous glamping site in Marfa, Texas is a stop that has been demonstrated to have excellent food for the soul. Enclosed by large-scale installations of the Chinati Foundation and downtown galleries filled with modern art, this luxurious glamping site in Texas sits at an intersection of rural Southwest culture and international art Mecca. Highlighting refurbished vintage trailers, safari tents, explorer tents, Sioux-style tepees, Mongolian yurts, and tent campsites, each deluxe accommodation facility is devised with marine-varnished birch linings and furnishings collected from different corners of the world, and amenities for a comfortable camp experience. Another great thing is that this destination has a lot of recreational features for your guests and plenty of photo ops on every corner.
Clayoquot Wilderness Resort, British Columbia, Canada
Clayoquot Wilderness Resort is a delightfully exotic paradox of indulgent extravagance and the thrill of the forgotten, untamed wilderness within Canada's Pacific Rim National Park. This unique 21st-century safari-style glamping endeavor with great white canvas suite tents, dining, lounge, and spa tents, provides an excellent menu and breathtaking experiences, giving guests a unique taste of how the wealthy spent their summers some 100 years back. Twenty suite tents show off exquisite antique furnishings, lush rugs, down duvets, remote-controlled propane-powered woodstoves, along with all the luxurious amenities!
Willow Treehouse, New York
The Willow Treehouse is an uncommon yet cozy cabin treehouse nuzzled on 35 acres of private land that faces a forest paradise that is excellent for unwinding and letting the hustles of the city life slip away! Settled just outside Woodstock in upstate New York, this secluded gem is deemed to be one of the best chill weekend getaways near New York and is one of the diverse hamlets of the Catskills. Live in the cabin with your close clan, nestled within the thick woodland forest, and immediately turn it into your little refuge for the weekend, away from the turmoil of the world. It is also considered to be one of the most-loved destinations for spreading love after saying the big "yes". You can also let out your outdoorsy spirits at this amazing staycation spot as the Catskill Mountains enable hikers with gorgeous caverns, waterfalls, and swimming holes.
Four Seasons Tented Camp Golden Triangle, Thailand
Want to escape the wedding planning craziness by running off to a different terrain altogether? An actual paradise encircled by grand mountains, Four Seasons Tented Camp Golden Triangle is settled in a beautiful bamboo jungle adjacent to some of Thailand's oldest civilizations. The guests here can ride an elephant, take a rejuvenating nature stroll, and explore the ways of northern Thailand's most eccentric hill tribes. Four Seasons Tented Camp Golden Triangle comprises just 15 tents, where guests can stretch out in 581 sq ft of living space equipped with leather-and-hardwood bush chairs, propeller fans, and a hardwood desk. Soothe your senses in this gorgeous setting and come back calmer than ever!
Asheville Glamping, North Carolina
Asheville Glamping is one of our favorite glamping spots in the Blue Ridge Mountains near Asheville and also happens to be North Carolina's most fascinating luxury camping facility. If you are looking for a glamping spot near North Carolina, this spot is perfectly placed to be enjoyed by both city-dwellers and nature-lovers as it combines the nostalgic beauty of camping with luxe details and modern facilities. The guests can enjoy a unique and memorable experience with a plethora of glamping options, ranging from vintage RV's, bell tents, treehouses, and even mountain cabins. With the capricious and unparalleled atmosphere of log mountain cabins consolidated with innovative architecture, all surrounded by the best of nature, this glamping option in North Carolina can be your perfect recluse with your besties before your big day!
Ventana Big Sur, California
Perfect for a girl's weekend or a bridal shower trip, Ventana Big Sur comes with awe-inspiring views snuggled amidst redwoods and meadows, this adults-only Big Sur hideaway features luxurious plush suites or glamping tents for a luxurious pre-wedding celebration in Big Sur, California. The confluence of luscious blue skies, the blue-green sea, the moody blue-gray mountains, and vast green forest lands can make you feel like you have reached where civilization never touched! Teleport yourself to the place of boundless tranquility and beauty that has succeeded to attract artists and philosophers for centuries. Highlighting water bodies of all kinds- from rustic glories like a hike to McWay Falls for an 80-foot waterfall and a light sand-colored beach with dabbling emerald color water to up-to-date luxuries like an infinity hot tub, mountain pools, and Japanese hot baths, this secluded nook in California is a party for the senses, and will rejuvenate you before the big day! It is a recluse tucked among the forest with the view of the most gorgeous and dramatic landscapes on earth.
These are just a select few of many glamping options out there, as glamping has come in big and is now preferred by couples, families, and friends. It allows for the outdoorsy feel of real camping but with a generous sprinkling of luxury! If there was ever a time to go big, the wedding day is surely the one. You want to create the best impression, and leave your guests awed and inspired by your choices. From the finest linens on the table, the fanciest of flowers adorning your ceremony arch, there are a lot of ways to impress. However, there is nothing quite like a glamping site with a phenomenal view and the most luxurious of services to form a solid impression, making your wedding the kind that people remember for ages with talks of "remember when" and "wasn't amazing when". The definition of luxury has changed a lot over the decades, moving out of luxurious hotel rooms and finely curated menus to exotic locations in the middle of nowhere, with an experience that is more potent than what any hotel room could provide. Whether it is a combined pre-wedding ceremony, a bridal shower trip, or a bachelor trip just for the groom and the groomsmen, we hope our list of glamping sites is received well and with an open heart!