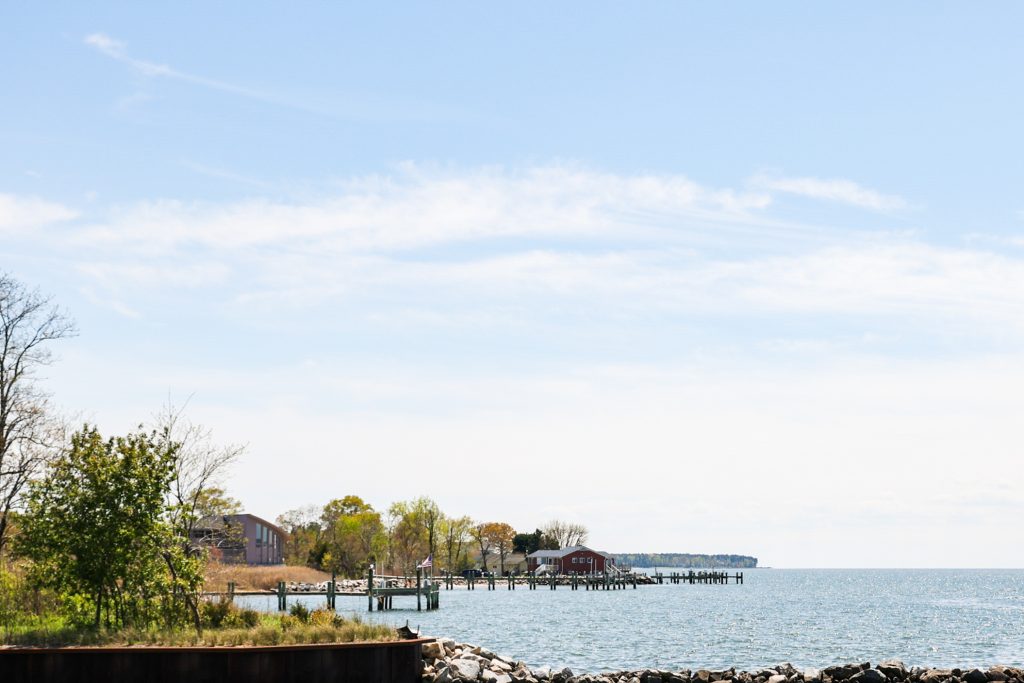 At the onset of the holiday season when the winter months are fast approaching, the best way to beat the spells of chilly winter is to look for places that can give you a chance to kiss your love while witnessing a serene sunset. We bet nothing can be dreamier than that! Whether you are looking for a lazy beach getaway, a once-in-a-lifetime coral diving experience, a zen sanctuary to explore, an indulgent luxe spa therapy, a vibrant city nightlife, or a honeymoon haven, we've got you covered. These coastal destinations around the world can be the ultimate escape for you this winter as they are known to be foolproof go-to's and some of the world's best-kept secrets. So indulge in the classic honeymoon dream filled with crystal-clear water, fine white sand, plush palm trees, tropical cocktails, and no one around.
Some of our favorite coastal destinations that guarantee a dreamy time together:
Zanzibar,  Tanzania
Turning into one of the top locations for a dream destination wedding, Zanzibar in Tanzania is romantically alluring, which is also turning out to be one of the most coveted winter wedding places in the world. Located 22 miles off the coast of Tanzania in Africa this group of islands is world-famous for serene picture-perfect beaches and spectacular coral reefs and offers deep-sea fishing and several other coastal activities for couples. A group of archipelago islands located off the coast of East Africa in the Indian Ocean, Tanzania is the place where you can swim, snorkel, or just lounge the hours away, while shoals of luminous fish graze over nearby coral gardens and pods of dolphins frolic offshore. Sounds dreamy, isn't it?
Bora Bora, French Polynesia
Imagine sleeping in a suspended hammock wrapped around in your boo's arms over the ocean waters that look straight from paradise! This French Polynesia island has a reputation as one of the best honeymoon islands in the world and it's very easy to see why! Bora Bora is undeniably famous and fabulous for its powdered-sugar beaches interrupted only by the shadows of palm tree fringe, and the most turquoise water imaginable. If privacy and seclusion are your things and you are probably planning to take a social media hiatus on your honeymoon, this is the place to be. The lavish overwater bungalows of Bora Bora include private plunge pools and overlook some of the best beaches in the world including Matira Beach. Some of the top resorts in Bora Bora like Four Seasons and Le Meridien offer immediate access to the sea and the shore and are known to be some of the most luxurious wonderland wedding venues dappled in the coastal sunshine round the year!
Ko Samui, Thailand 
Looking to tie the knot in a picture-perfect setting that is also one of the top places for destination winter weddings? The Thai Islands are meant for the ones with high levels of adrenaline and sun-seekers! Southern Thailand is one of the most classic destinations for a winter break and one of the best places to make all your romantic honeymoon ideas come true. Koh Samui in Thailand has a unique personality that speaks to the needs of a different kind of traveler especially if you are after a luxury resort to boot. Featuring rainforest mountains and crazy beautiful beaches with crystalline water, this Southern Thailand is a great place to visit in winter. Visit the countless postcard-worthy spots that will make you feel as if you're living in a dream and see for yourself why it has become a popular filming destination.
St. Lucia 
For all those who are looking to escape the low temperatures right after your wedding, St. Lucia can be a dream! This Caribbean gem is synonymous with romance because of its stunning visuals – from the pair of Pitons volcanic mountains bringing in a host of drama to the expensive and sweeping cobalt colored sea making it one of the best spots for making your winter destination wedding ideas come true. The adults-only resorts of St. Lucia make it one of the most sensuous winter honeymoon destinations the USA has around. Escape with your true love by your side into the feeling that there is no one else around in your little paradise. Probably that's what makes it one of the most favorite spots for mini-moon glamping ideas! With an abundance of luxurious resorts, vibrant coastal culture, and dreamy natural attractions, there are many intimate winter wedding venues in this coastal haven.
Maui, Hawaii 
Getting married in Hawaii on the beach was your original dream and you are wondering about how to plan a wedding in Hawaii? Probably one of the most searched winter wedding destinations in the USA by couples from all walks of life, the Hawaiian island of Maui attracts throngs of newlyweds each year thanks to its dramatic landscape, which features lush forests, beautiful beaches, and dormant volcanoes. Surrounded by sweeping opportunities for a dream-come-true wedding photography experience, tying the knot at Maui in Hawaii is groundbreaking and one of the best beach destinations on the planet. Get in touch with all the top wedding venues of Maui, Hawaii, and enjoy the first moments of your marriage on the magical island surrounded by lush rainforest, active volcanoes, black sand beaches, deserts, ranchlands, sacred valleys, sky-high waterfalls, and plenty of space to romp about.
Bali, Indonesia
If your honeymoon fantasy includes an exotic island paradise that is spiritually rich, Bali in Indonesia is your place! For couples looking to get away from the chilly winter, Bali in Indonesia has become one of the best winter elopement locations in the world. Home to some of the most serene beaches, this Indonesian island is the perfect place for a laid-back honeymoon as well as one of the best places to propose in the world. With the incredible natural scenery and striking blue water, Bali is home to luxurious resorts for everyone seeking something restorative and luxurious at the same time. Indulge in the breathtaking ocean views from your beachfront cottage, explore ancient temples, or pamper yourself with spa treatments in one of the world's favorite winter wedding locations. If running through rice paddies, sunrise yoga indulgence right on the beach, volcano hiking, and exploring raw and vegan eateries sounds like a kick to your adrenaline, Bali is the place to find bliss with your boo.
Maldives 
If you are looking for hot wedding destinations in December, nothing gets more scenic and tranquil like the Maldives. It's truly wild how gorgeous the islands of Maldives actually are. The postcard-worthy photos of Maldives don't do justice to the spectacular and brilliantly colored waters of the Indian Ocean. With over 200 islands to choose from, Maldives is also one of the best winter family vacations if you are considering taking your family for a destination wedding. Home to some of the best winter resorts for families in the entire world that are dappled in sunlight and features private sandbars for uber-romantic dining experiences and desert-island vibes under the stars along with rejuvenating spa indulgences, one can literally swim side by side with tons of cool sea creatures after taking a dip in the sea under the ocean villas. It is home to some of the dreamiest wedding venues in the world that feature pristine beaches, luxury resorts, and stunning sunsets.
Amalfi Coast, Italy
Italy's Amalfi Coast is one of the best places for all your destination wedding ideas. A destination filled with honeymooners and newlyweds, this Italian region is filled with serene and quaint beaches that look straight from a storybook. Although this wedding destination might not be an appropriate spot for winter weekend getaways for families who are planning to come on your wedding weekend, it can be the ultimate destination for a staycation and feel secluded while being surrounded by cliffside towns and petite shorelines. For unforgettable Amalfi Coast views, hit up Positano's Marina Grande Beach or the secluded Furore di Fiordo. Featuring a deep history and throbbing modern nightlife, Amalfi Coast in Italy boasts adults-only beach resorts and charming villages built of stone. The details of this picturesque region make it a rich destination regardless of your interests since you can really build your own adventure. Located in the Campania region of Italy, this UNESCO World Heritage site covers 34 miles of majestic terrain. Featuring flawless aquamarine surroundings, it's probably best to base yourself within close sight, so opt for something like the secluded and intimate.
Santorini Greece
Home to some of the most luxurious hotels for honeymooners, Santorini in Greece is a slice of seclusion and privacy served on a platter with a side of the world's most famous sunset ever! With its romantic whitewashed architecture, cliff-side resorts, top-notch Greek cuisine, and red and black sand beaches, the Greek island of Santorini outshines its Mediterranean rivals. Known to be one of the best locations for honeymoon and wedding it is said that lovers come to Santorini for its charm, evidenced in the stacked structures dotting its hillsides and the plethora of adorable restaurants with panoramic vistas and incredible locally grown – Mediterranean-Greek cuisine. This mythological metropolis is now guarded by whitewashed homes and beautiful beaches which makes it a dream destination for new beginnings. From the archaeological delights and imperial ruins to the black and red sand beaches and endless Mediterranean views, this island is made for romance and we can see why.
Fiji Islands
Of course, not a very easy island to reach, but Fiji is one of the best beach honeymoon destinations in the world which is located more than 1,300 miles northeast of New Zealand. The 330 islands of Fiji are home to private island retreats that have fueled many honeymooners to book their ultimate trip. From appreciating the splashing archipelago waves and coral reefs to being a paradise to adventure seekers, surfers, and divers, Fiji is a world-class winter honeymoon destination that offers you the delectable feeling of seclusion. From swaying palm trees and coconut galore dotting the epic lines of beaches to the extraordinary vacation ideas for aviation lovers where one can fly around with their lover by the side over the lagoons as clear and brilliant as a flawless diamond, one can be sure that there is not a single dull moment in Fiji!
Sri Lanka 
Probably not the first destination that comes to your mind while searching for the best winter wedding locations in the US, but Sri Lanka is magic! Sri Lanka is literally everything you could want. From the city cape of Colombo with western vibes to the southern and eastern coasts featuring perfect sandy beaches and soft rolling waves to the culturally fascinating temples galore of the north, Sri Lanka is everything that you have dreamt of when you are planning your honeymoon in the wintertime. The enigmatic island in South Asia is home to fantastic beaches, natural wonders, centuries-old ruins, majestic temples, wildlife, and thrilling adventures. From the breweries and cideries posing as wedding venues to the exotic wildlife safari experience and ayurvedic therapies that can rejuvenate your mind and soul, along with accommodations and experiences that pamper and make it feel like a really special trip, there are so many reasons why Sri Lanka is special.
Los Angeles, California
If you are not planning to travel all the way across the world to seek heat in the winter, good old LA can do the trick for you! Considered to be one of the best places to have a winter wedding in the US, tying the knot in Los Angeles, California can give you everything from luxurious hotels, beautiful beaches, to amazing dining options and shopping districts. There are many luxury hotels in Santa Monica that can give you an iconic old Hollywood feel on your wedding day or you can straight away head to the amazing restaurants that LA is home to and check out why it is known as one of the favorite spots and best winter vacations for families in the US.
The options are endless for a warm destination wedding during the winter months. After your winter wedding is over, it's time to get away and celebrate the start of your new life together in a classic and romantic place. Give your love story the best sun-kissed start and check out the above-mentioned coastal spots to plan a postnuptial retreat while eating fresh seafood on the picturesque beaches and sipping rosé. Whether you choose to happily ride around in a boat for your entire honeymoon or choose to discover a new place every day on your trip by taking in its local culture, traditions, and cuisine, this article will help couples planning their post-nuptial holiday to find their best pick.