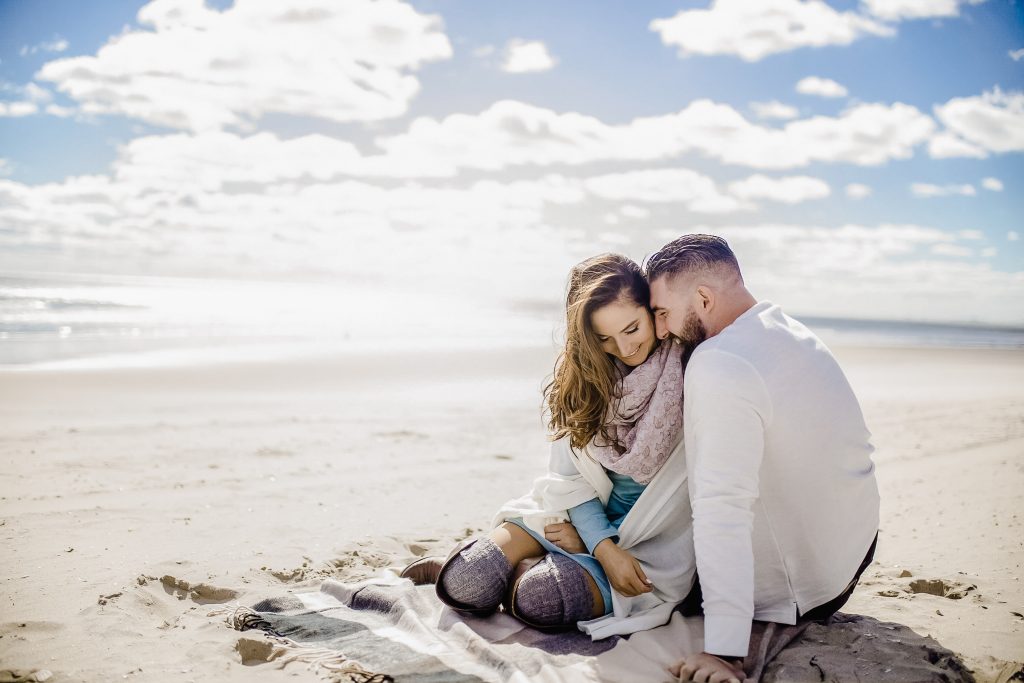 The proposal is one of those big moments in your life which can't be taken lightly! It is one of those larger-than-life movie-worthy moments you probably spent hours daydreaming about. It is written about in the books and is the highlight of every love story. Not only that, but it is probably the story you will be telling over and over again for a long while, as it will be eternally a part of your love story. So when the time comes around when it is your chance to say "Yes" you want it to be just right! And with the right person, and at the right moment, it can just be the most magical moment of your life. While in most cases, it is best for your proposal to unravel naturally and without much pressure, there are certain things you might want to keep in mind. While there are various things that might feature in your proposal checklist as you plan your wedding (the song, the ring, the speech, etc.) it is the setting that makes or breaks the event. We understand how important it is to get the most important instance of your love story just picture-perfect, and we have curated an extensive list of places as well as settings that will make the perfect setting for your proposal story. If you want to drop a hint to your partner or take things onto your own hands and make a big proposal to your special one, these are some of the best locations to propose. 
Super Bowl
Super Bowl is perhaps the most important sports event in America. Coincidentally, it is also one of the most popular places for people to propose to their significant other. If you get tickets to a game, ask your friends to be ready with a sign that says – "I don't care who wins the game, I already have the best prize in the world – my fiancé. Will you marry me?" Once it is half-time, ask your friends to put up the sign and get down on one knee. Who knows? Maybe, they'll even show your big moment on the screen too. That way, your proposal can really be immortalized, and you can look back at it for years to come.
Mountain Hike
If you're the adventurous type, you might want to propose to your partner on a mountain hike. Picture this – you're with your partner hiking on a beautiful mountain. The serene beauty of nature surrounds you and them. Feels romantic, right? Thus, a mountain can be a perfect place for you to propose to your soon-to-be significant other. Moreover, there will also be a sense of adventure involved. That will make the whole experience even better and more memorable.
On the Beach
When it comes to relaxation, nothing can beat the beach. It's a place where you lie around like a lazy panda, soak up the sun, and drink beer as you relax. Our mind works best when it is relaxed. Thus, you would want to pop the question to your loved one when they're as relaxed as possible. You can propose them on the shore, and soak in the applause of others as your partner says yes. Or if you want some privacy, you can ask them for a swim and propose to them in deep waters. Imagine that you and your partner are swimming in deep waters all alone. Wouldn't it be romantic to pop the question then and there?
Disney World, Orlando
When it comes to adrenaline rushes, the best place to be is an amusement or a theme park. And when it comes to theme parks, no place can beat the magic of Disney World. Take your partner to the Disney World in Orlando, and let the Disney magic run through their veins. Slip into your childhood with nostalgic rides and characters that you once loved. In a magical place like this, any moment can be a magical one. Thus, it makes for an amazing location to propose to your loved one. Pop the question in front of a magnificent structure such as Cinderella's castle or on a ride itself.
The Grand Canyon
Nothing is grander than the Grand Canyon. It's a place that can humble anyone with its sheer size and magnificence. When you stand in front of the Grand Canyon, you are reminded how small your existence really is in front of the sheer size and beauty of nature. Thus, it will truly be magical for you to propose to your soon-to-be significant other in front of this miraculous natural structure. Moreover, once you have proposed, there are a lot of other things you can do there too – visit the LA strip to celebrate the moment or have a picnic.
The Headlight Lighthouse, Portland
The town of Portland in Maine is perhaps the most charming and beautiful town in the whole of America. From its people to tourist attractions, everything is charming there. The Headlight Lighthouse is a testament to this fact. This is the oldest lighthouse in America. Moreover, it is also one of the most photographed lighthouses in the whole of America. Romance is always in the air in Portland. Head over to this beautiful city with your partner and tell them how much you love them in front of the beauty of a lighthouse.
Music Concert
In this world, only vibes matter. Good vibes transcend existence. And music has the power to make anyone in the world feel elated and full of joy. Music is something that can put you in a state of trance – a state full of ecstasy. If music has such immense power over us human beings, then why not make use of it to make our lived experiences memorable? Get tickets to your partner's favorite musician's or band's concert, and get down on your one knee, while they're awestruck by their favorite melodies. If you're lucky, the musician or the band might even acknowledge the special moment you'd be having in the crowd. All in all, this proposal will definitely end up being memorable to your partner, and they'll remember it every time they listen to music from that band or musician.
Jungle Safari
Proposing in a jungle safari is another adventurous proposal idea. Many of us like being surrounded by nature. Thus, proposing while on a jungle safari can really be a memorable experience for both parties. Watching wild animals in their natural habitat and being surrounded by nature while expressing your love for your loved one sure sounds like an unforgettable experience.
Central Park, New York
Central Park in New York is perhaps one of the best places in the US to propose. It's an iconic location for a wedding proposal and even a popular one at that. If you log into their website, you will find a section named – 'Central Park Proposals'. There, you will find all the top locations in the park to propose and proposal ideas and packages. The possibilities are endless if you decide to propose in Central Park. You can even hire a musician to play a song that your partner loves while you bring out the ring. Moreover, it won't strain your wallet or purse too!
Quiet Countryside
Nothing is like the rustic countryside to get you in your romantic feels! The abundance of nature, the quiet life, the feeling of being a lifetime away from the city, sure bring things into perspective. Take your partner to a quiet brook for a romantic picnic, or for a horseback ride, and wrap up the day with the most epic proposal. Not only will it feel special because you are literally miles away from city lights and blaring horns, but there will also be a lot to do around the countryside, be it just driving around chasing sunsets or sitting by the porch and exchanging anecdotes with your new fiancé! This is perfect for both summer proposals and fall ones!
White Sands National Monument, New Mexico
The White Sands National Monument in New Mexico is an underrated tourist destination that most people do not know about. It's a place where you can get perhaps the best photographs of your lifetime. The beautiful white sands and the isolated nature of this desert will make you fall in love with it. The backdrop is mesmerizing, and it will definitely make your proposal special.
A Top-Notch Restaurant
If you want to go the Hollywood way, you might want to book a table for two in a world-class restaurant. Go the old-school way and drop the ring in their glass of wine or champagne. As they discover the diamond ring in their glass, get down on your knee and express your love. Soak in the moment as others in the restaurant acknowledge the special moment. Wait for their answer and seal the deal with a kiss. Just be sure that you pick a restaurant that they would like. A marriage proposal in McDonald's won't be that special now, would it?
Cruise Ship
If you're willing to spend the big bucks to make your wedding proposal truly special, it won't be a bad idea to take your loved one on a cruise ship. It would be a perfect getaway for them from the hustles of their everyday life. And romance on a cruise ship is an age-old idea, remember the Titanic? Your love story can be that of Jack and Rose's if you do decide to propose on a cruise ship. Luxury goes well with romance, and that's a fact no one can deny!
Road Trip
People say that you can only get to know someone the best if you travel with them, and it might be a brilliant idea to top off the most epic road trip with your partner with a grand proposal at the end of it. Managing problems together, facing and resolving conflicts, and witnessing beautiful sunsets together, there are only a few things which are a true test to your relationship, and if things go well, and you will know if it does, you can propose and ask your partner to be your partner in life, and do this road trip of life together! There are several amazing road trip routes across the US, and one of the most famous ones is Route 66 and the Las Vegas Loop!
Where you First Met or Where You had Your First Date
The first date location is always special and asking your special one to marry you at the place where you first met or had your first date might warrant some emotional moments, but is a genius idea all the same. Take them on a stroll down the memory lane and mimic your first date to the T. Order the same wine, and the same choices in food, stop at the same dessert place and when the time is just right, do the deed! We assure you that your partner will love the thoughtfulness behind this plan, and will love the fact that you remember so much from the first time with them! This is a win-win if we have ever seen one!
Proposals are an important part of your story, and we have established that quite enough already. And sure finding the best place to propose is important. However, big gestures and striking locations are not always the only way to go, especially if you and your partner are more of a low-key chilled-out couple. You can propose to your BAE as you are watching your favorite show together, or you can surprise them with a ring with a breakfast-in-bed. While big gestures are what movies and love songs are made of, even the sweet and simple ways of asking your partner the question is equally touching! So make a note to not go by the book and go by your relationship type, and do what feels right to you! Jet off with your lover to Paris, give them a gift you know they will like and ask them to marry you over espressos and croissants. Or if taking the walk you have already taken a million times seems like the perfect setting for popping that all-important question, do it! Don't let us tell you how you ask your special person to spend the rest of their life with you, because honestly, who knows better than you!