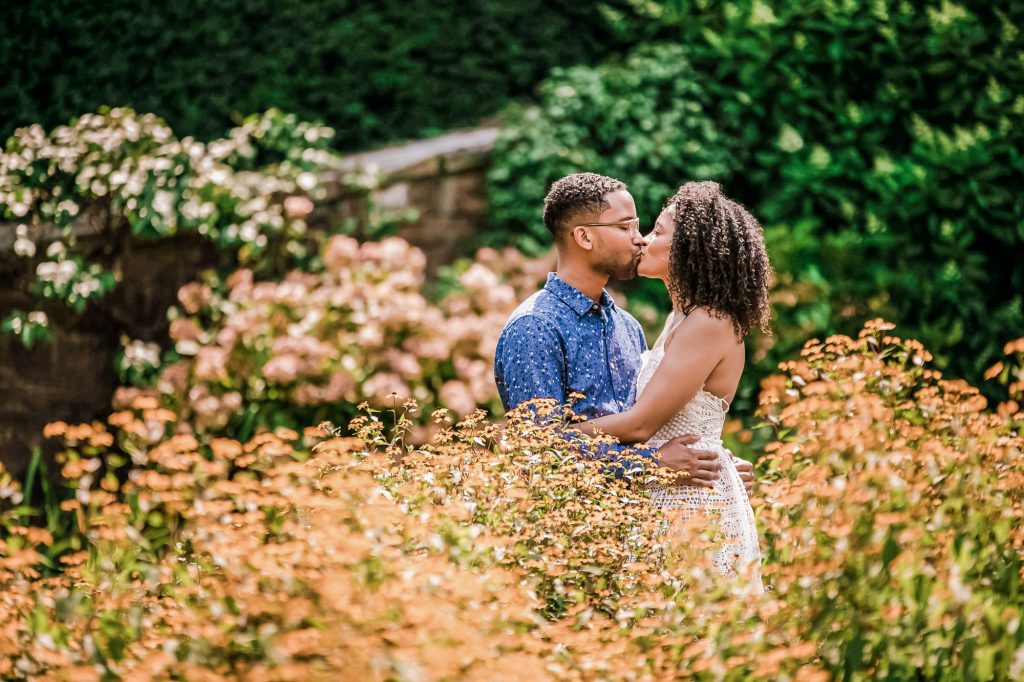 The man who has your heart got down on his knee and asked you the question! Both of you said yes to being a plus one forever, saving each other a seat at every table, laughing at the same stories, and making new ones along the way.
It is surely an epiphany in itself, realizing you want to share your life with someone, and some would say it is a more monumental event than the wedding itself, and we would agree! Since you have made this sliding door decision of your life, there are many things you can do to celebrate your relationship away from the crowd before the wedding activities take over.
This is the 'calm before the storm', so enjoy it and make it perfect so you always look back at it with fond memories for years to come.
•  Revisit and Relive: Take a winding trip down the memory lane with your fiance and acknowledge and revel on how far you have come.  You can do an exclusive version of your first date together by booking the entire place for the evening and recreating the magic. Order the same dishes, wine, and dessert as you did on your first day and we guarantee you will feel the butterflies again. Add in some celebratory bubbly and voila! What better way to celebrate the day than going full circle?
•  Spa Date: The next few months will be nothing short of crazy, so take this opportunity to slot in a spa date with your man into your planner. Book a luxurious day in the spa and head out with your fiance for a relaxing couple's massage to melt all the chaos away.  It will not only act as a pause button and let you soak in the peacefulness before the wedding planning starts but will also let you soak into each other's exclusive presence. Add in a facial or a manicure to complete the spa session, sit back, sip your champagne and relax!
•  Just-engaged Session: While that just-engaged glow is still working for you, get some pictures clicked with your fiance. Whether you want to take tons of adorable selfies, or go all out with a professional photographer, make sure you capture the spark in your eyes forever in photo squares. Bonus: Not only do these pictures make an adorable keepsake, but they will also be charming engagement announcements or save-the-dates.
•  Take a Trip Together: Escape the world for a few days and bask in that new tingling feeling of being just engaged. Fly to a beachy location on the other side of the world or check in to a luxury hotel in the same city for a stay-cation- whatever your and your fiance's schedule allow. You can also rent a yacht and sail through the water and soak in some sun while you unwind. Sneak in some quality time before the mayhem of wedding planning sets in. Also, it is an apt way of sealing the deal and getting a tiny taste of the honeymoon ahead!
•  Host a Soiree: Happiness multiplies when shared with people who have nothing but good vibes for you. Have some of your closest people over and celebrate this momentous event with some exquisite champagne and finest of delicacies. Ensure this soiree has just the choicest of your inner circle, soak in the happy feeling of being around the people you cherish before you make a formal announcement!
Your day of engagement is one to be forever marked on the calendar and will hold special significance for years to come. Take time to breathe in, soak in the happiness, and stretch out that post-engagement bliss a little longer. We dare you to indulge a little before you declare your news. Enjoy before wedding preparations unfold!