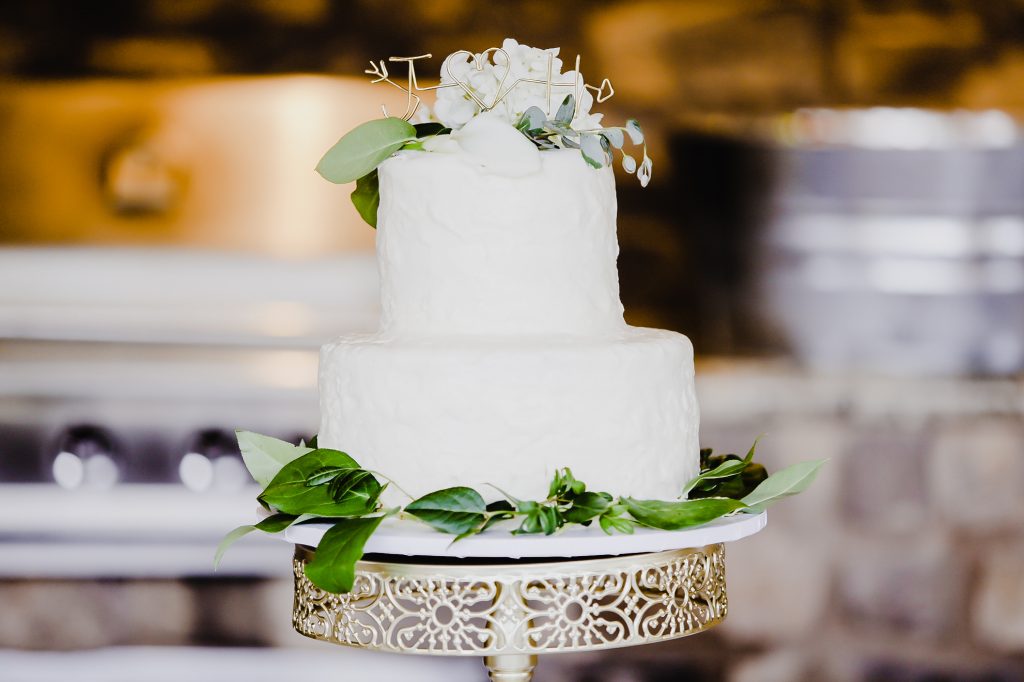 Oh! We caught you daydreaming about your wedding again!
Planning your wedding day and painting it with picturesque moments can have your heart racing and also make you blush a little! Of course, you want each minute detail of your wedding to look picture perfect from all angles. You've probably imagined every minute of your wedding timeline in your head a thousand times- from the way you are going to smile at the camera while kissing your sweetheart to the time when you toss that big bridal bouquet to your gang of bridesmaids! We don't blame you. Wedding planning is indeed one of the most joyous and delightful experiences that only the luckiest couples in the world get to experience. Indeed, staying connected while planning your wedding with the people you love and decking up the celebration with Instagrammable wedding details is naturally one of the most beautiful feelings ever.
One of the most important elements of your wedding celebration timeline is planning your wedding cake design. Your wedding cake is not just a cake, but it signifies something way more. From the time the Romans and the Greeks morphed the idea of traditional wedding cakes into their nuptial celebrations, these delectable delicacies became a wedding staple across the world. And what can be more chic and sophisticated than a classic white wedding cake that is immaculately designed to meet all your aesthetic requirements and choice of wedding style?
Wedding dessert trends come and go, but nothing can take the place of having an all-white statement wedding cake that adds to the aesthetics of your wedding décor and savor the taste buds with delicious flavors. Since all-white weddings will never go out of style, classic white wedding cakes are timeless and versatile and suit every wedding style and theme. We have come up with a list of elegant white wedding cakes that feature a plethora of designs- from dressing up with sugar flowers and delicate lace piping, to keeping it minimal with fondant details and edible flowers. Read on to find more.
Some of our favorite all-white wedding cakes of all time!
Pearl white wedding cake
The unique and whimsical twist to all-white wedding cakes with edible pearl studs and sugar petals is gorgeous for a wedding with celestial details. The elegant texture of the wedding cake with chic pearl detailing dotted all over the surface is topped with edible pearls and peonies, which are affixed to the frosted surface of the cake for a lovely wispy and airy look. All-white wedding cakes with pearls also make for fantastic details for a vintage or an art deco wedding. Whimsical pearl studs and sugar flowers on simple white wedding cakes can add a very romantic spin, which is perfect for making an elegant statement.
Intricate lace and piping detailing
If you are a fan of glamorous wedding ideas, then the wedding cake ideas with elaborate piping and lace detailing can be amazing for you. An all-white wedding cake with intricate piping details which are made with frosting is definitely a showstopper! All kinds of plain white wedding cakes can be turned into a glamorous wedding dessert with elegant and chic textures and detailing. A single intricate design can be infused into the entire wedding cake or several types of designs can be imbued into a multi-tiered wedding cake, where each tier will reveal a unique pattern or texture.
Bold green leaf design
If you want to add a splash of colors to the wedding whites, but don't want to settle for an average white cake with flowers on top, then add a bold leaf pattern and transform your regular wedding cake into a statement-making wedding dessert idea! You can add a bold palm leaf or flower for a truly striking design, and use the gorgeous white wedding cake as your reception background. A gorgeously giant leaf plus edible pearls can be the ultimate modern twist to a simple white wedding cake. You can also add a single undulating green vine to the front of the confection as a beautiful idea with no fuss.
Miniature floral textures for all white wedding cakes
Want to go all-in while planning your wedding cake design? Incorporate the favorite pastel colors for a fairytale wedding, or cut miniature florals out of fondant and layer them vertically across three tiers for a quick and neutral way to dress up white wedding cakes with flowers. While talking about floral textures on all white wedding cakes, it can be anything from white wedding cakes with sugar poppy accents for a fresh pop of summer or a white wedding cake decorated with a rose-studded greenery garland for a fresh and rustic vibe.
Minimalist white wedding cakes
Planning a garden party for your wedding reception without looking overwhelming? Make a statement with simple wedding cake designs that are minimal and chic. Adding simple and chic blooms and designs to a plain white buttercream wedding cake can be the ultimate wedding cake for a minimalist couple. A minimalist purely white wedding cake can be spruced up with just a little green bunch, a couple of colorful berries, or twigs straight from the woods. For instance, a simple plain white wedding cake topped with a tiny green tree branch, or with a single blackberry (or strawberry), or tiny florals embossed into the cake can be gorgeous ideas for a minimalist wedding.
Floral white wedding cakes
Always swooned over white wedding cakes with fresh flowers? Match the idea of your wedding cake with your petite bridal bouquet design by making room for floral details at your wedding. All white wedding cake doesn't mean that there is no room for flower details! Classic white wedding cakes with white floral details will never go out of style as they are seen to be the most versatile that suits every type of wedding. The flowers on such wedding cakes can be icing sugar patterns or real edible flowers. The real edible blooms can be put on top of the different tiers of the wedding cake or placed in between. The sugar blooms can be both large and small. The small frosted blooms can be delicately placed throughout the wedding cake and an oversized sugar-white flower can be placed on top of the cake and petals can be attached to the lower tiers to imitate them falling. Pairing lightly textured buttercream with cascading blooms in your favorite wedding colors can create an effortlessly whimsical garden look.
Whimsical textures and adorning embellishments
Detailed, amazing white wedding cakes sets them apart in a sea of confections and desserts. A two-tiered white wedding cake with delicate sugar flowers can be an elegant option for hosting a fairytale-themed wedding in a garden setting. Similarly, delicate nautical-inspired embellishments like seashells and wave details in a white and creamy color palette can be picture perfect for a beachside wedding. For a cozy and rustic chic wedding, getting a three-tiered white wedding cake with soft and deckle-edged wedding-day details can make a show-stopping statement.
Rustic chic wedding cake ideas 
Single-tiered white wedding cake ideas can have an effortless rustic chic edge for a countryside wedding. You can consider letting a buttercream cake speak volumes for itself as it stands on a rough and uneven frosting to match up with the rustic aesthetic of your wedding. To add a little delightful detailing, you can add coconut shavings to the top for a bit of a texture and bring extra sweetness to the wedding dessert table. When you don't want to go overboard but still want a pretty white confection to cut during the reception, get a miniature petite coconut cream wedding cake, and top it off with a fun cake topper or florals to complete the look.
Patterned all white wedding cakes
Who says that you can't have a little fun while hosting an all-white wedding? If getting a white wedding cake with flowers is beyond you, make a statement with an all-white wedding cake with one extra-tall tier in the middle and plenty of unique texture to make it anything but boring. Patterns can be a great idea to rock a nice white wedding cake, and especially when each of the tiers reveals different patterns and textures. You can go for geometric patterns for a modern celebration or macramé details for a Bohemian wedding, or even detailed sugar feathers from top to bottom for a more whimsical look.
Dotted details 
Embrace your love for polka dots or pearl accessories without going overboard with a white wedding cake adorned with carefully dotted piping with a few blooms for an elegant look. A striped white wedding cake topped with delicate studs can be the most perfect detail that can transform your wedding. You can pair it with a few florals and a hint of greenery to make a sweet statement.
Huge and bold statement 
If you want to make a statement with your white wedding cake photos, do not shy away from a tall and supersized all-white wedding cake that looks like a bold statement! You can go for a semi-naked frosted icing option for a minimalist statement, or a complete six-foot-tall wonder adorned with woodland details for a bold one. The versatility of supersized all-white wedding cakes makes them amazing. They can be imbued with striking seasonal details like adorning lavender sprigs for a spring wedding and embellishments like gold-dusted pears and figs to infuse the colors of fall wedding palettes.
Gold detailing 
We love how white-tiered cakes are embossed with fondant golden florals that refer to the golden wedding blooms surrounding the confection. For a completely white and gold-themed wedding, go for a multi-tiered all-white wedding cake adorned with gold leaf flecks that can add the sweetest hint of shimmer to the confection. An elegant fondant-covered gold detailed white wedding cake that has layers alternated between molasses-spice and white butter cake can add a pop of gold shimmer to the wedding whites.
A statement topper
Wedding cakes with statement toppers can bring the ultimate drama to your wedding details! A bold and statement cake topper can be a stunning choice to top off every kind of all-white wedding cake – whether it is a single-tiered white cake with naked details or a four-tiered giant without any other adornments. If you want to personalize or add color to your all-white wedding cake, you can add rich blooms of your choice to add contrast to your cake's stark white icing. Topping off your statement wedding cake with sugar blooms that match the rest of your wedding flower details or overall wedding aesthetics can put a unique spin on the wedding confection.
Bohemian statement
There are so many ways to make a white wedding cake feel bohemian! A classic all-white wedding cake can have boho-inspired textures and flowers such as tan roses and withered flowers as adornments. Opting for a square wedding cake instead of a traditional round shape in all-white color and covering it in boho-inspired lace patterns can be a statement-making modern, bohemian option. Rustic chic wedding cake inspirations like infusing a rose-studded greenery garland or ornamental grasses can be great for a gorgeous bohemian wedding!
There is something so stunning about the simplicity and gorgeousness of an all-white wedding cake. From richly decorated fondant white and gold wedding cakes matching with our favorite over-the-top wedding ideas to a simple and single-tier round wedding cake adorning a minimalist wedding, we love how one can never go wrong with white wedding cake designs. The perfectly crafted all-white cake masterpieces mentioned above can inspire your wedding with their brilliantly embellished confectionery details. Whatever event type you're planning, know that a white wedding cake is often the best blank slate and can be dressed up or down depending on your desired aesthetic. As a nod to age-old wedding traditions, we love how our Instagram and Pinterest feeds feature all-white wedding cakes pictures from real weddings now and then. It is lovely to see entirely white wedding cakes with customized details that reflect different aesthetics, from modern and trending designs to cool geometric and unique patterns.